READINGS for 2009-06-07
Solemnity of the Holy Trinity
"Go, therefore, and make disciples of all nations…" – Matthew 28:19
"What? You're preaching the Word of God? Are you a priest? A pastor?" Yep, after more than 10 years as a preacher, I'm still asked if I'm a "born again." The question implies that only priests, nuns or born-again Christians can preach.
In one of the
Kerygma
issues, Bo Sanchez interviewed us as Catholic lay preachers. He asked, "From whose authority do you preach?" My quick answer: "From Jesus! Who else?" How sure am I? Why, Jesus Himself commanded it! He commissioned all of us to make disciples of all nations and tell the world of the Good News! He said this to His followers. Do you follow Him? Then you too are commissioned to spread the Gospel!
Of course, as a lay preacher, I prepare myself for the mission. I study God's Word. I have mentors. And by God's pure grace, I try my best to follow Jesus. I'm far from being perfect. But I am empowered by the Spirit!
While not all of us are preachers, we're all called to be living witnesses so that "the world may know that we are His disciples." As Rick Warren says, "the Great Commission" is not the "Great Suggestion." It's a command to all believers.
Are you one?
Alvin Barcelona
Are you still in the belief that spreading the Gospel is just for others and not for you? How are you living up to your Great Commissioning?
Lord Jesus, unworthy as I am, You have called me to be Your disciple. I obey Your command. I receive Your commissioning. I will tell the world of Your love! Amen.
St. Paul of Constantinople, Bishop, pray for us.
The doctrine of the Holy Trinity will always confound the wisdom of man — it is only with faith that we can fully accept it. Yes, theologians have valiantly tried to explain it and give analogies for it but any mathematician will tell you that three cannot be one any more easily than one can be three! Let us pray for the grace to accept this truth rather than understand it fully so that we will avoid being eternally frustrated!
Deuteronomy 4:32-34. 39-40
32
Moses said to the people: "Ask now of the days of old, before your time, ever since God created man upon the earth; ask from one end of the sky to the other: Did anything so great ever happen before? Was it ever heard of?
33
Did a people ever hear the voice of God speaking from the midst of fire, as you did, and live?
34
Or did any god venture to go and take a nation for himself from the midst of another nation, by testings, by signs and wonders, by war, with his strong hand and outstretched arm, and by great terrors, all of which the LORD, your God, did for you in Egypt before your very eyes?
39
This is why you must now know, and fix in your heart, that the LORD is God in the heavens above and on earth below, and that there is no other.
40
You must keep his statutes and commandments which I enjoin on you today, that you and your children after you may prosper, and that you may have long life on the land which the LORD, your God, is giving you forever."
Psalm 33:4-5. 6. 9. 18-19. 20. 22 (12b)
R: Blessed the people the Lord has chosen to be his own.
4
Upright is the word of the LORD, and all his works are trustworthy.
5
He loves justice and right; of the kindness of the LORD the earth is full.
(R)
6
By the word of the LORD the heavens were made; by the breath of his mouth all their host.
9
For he spoke, and it was made; he commanded, and it stood forth.
(R)
18
See, the eyes of the LORD are upon those who fear him, upon those who hope for his kindness,
19
to deliver them from death and preserve them in spite of famine.
(R)
20
Our soul waits for the LORD, who is our help and our shield.
22
May your kindness, O LORD, be upon us who have put our hope in you.
(R)
There are many aspects of our faith that are better off accepted than understood. That we are all children of God can be understood at a very simplistic natural level only in terms of adoption or by seeing God as our Father in that He gives us our existence. However, this is not the focus God wants us to have — He wants us to see ourselves as His children in His desire to give us the gift of salvation and all the blessings we could ever desire in our lives, both now and in eternity.
14
Brothers and sisters: Those who are led by the Spirit of God are children of God.
15
For you did not receive a spirit of slavery to fall back into fear, but you received a spirit of adoption, through which we cry, " Abba, Father!"
16
The Spirit itself bears witness with our spirit that we are children of God,
17
and if children, then heirs, heirs of God and joint heirs with Christ, if only we suffer with him so that we may also be glorified with him.
Jesus promises His disciples the Holy Spirit. The time of the Son is, in a sense, over and we now enter the third age of God's interaction with the world through the Holy Spirit. It is the Holy Spirit who will draw us into relationship with the Father and Son and empower us to respond to their love for us. Let us welcome His presence into our lives with joy and freedom knowing that He is at least the beginning of the answer to all our prayers.
16
The eleven disciples went to Galilee, to the mountain to which Jesus had ordered them.
17
When they saw him, they worshipped, but they doubted.
18
Then Jesus approached and said to them, "All power in heaven and on earth has been given to me.
19
Go, therefore, and make disciples of all nations, baptizing them in the name of the Father, and of the Son, and of the Holy Spirit,
20
teaching them to observe all that I have commanded you. And behold, I am with you always, until the end of the age."
think
:
There are many aspects of our faith that are better off accepted than understood.
_________________________________________________________

God's special verse/thought for me today________________
_________________________________________________________

T O D A Y ' S BLESSING LIST
Thank You Lord for:
____________________________________
_______________________________________________________
READ THE BIBLE IN ONE YEAR Ruth
Things to be grateful for from the past week
________________________________________________________________
________________________________________________________________
_________________________________________________________________
Things to ask God for in the coming week
________________________________________________________________
_________________________________________________________________
________________________________________________________________
Most important word God told me this week
________________________________________________________________
________________________________________________________________
________________________________________________________________
cAn i cAll GoD my FAther?
St. Paul clearly tells us that it is by the power of the Holy Spirit that we are made sons and daughters of the Father. This is an incredible gift if we take the time to reflect upon it. This promise of sonship/daughtership calls us into a significantly different type of relationship we have with God than the Jews understood. Yes, the Jews saw themselves as sons of God in the generic sense of the word — similar to our understanding of the word as used in sons or daughters of a nation.
The Christian understanding of sonship is far more specific in that we believe, because Jesus tells us so, that we are sons and daughters of God and that we receive the same inheritance as Jesus does. What Jesus has is ours through our faith in Him and in His resurrection. This means that we have a new-found dignity that we need to draw upon in our call and desire to live holy lives.
Today we celebrate Trinity Sunday, a feast which expresses the mystery of the triune God on one hand, but also its new immediacy to us, on the other hand, that we learn from the revelation of the Gospel. The Jews saw the Spirit of God as the preserve of the chosen few who led the People of Israel (c.f. the Exodus story of the Spirit being given to the 72 elders). However, we know that this is not the case and that the Holy Spirit is given to us all, making us sons and daughters of God. This does not mean that each Christian has full autonomy in interpreting the Scriptures and so on; there is still a structure of
authority that Jesus introduced in His ministry and preaching that has been built upon by the Church through the years. However, it does mean that we all have access to the grace and gifts of the Spirit for our personal lives and our service within the Church. Let us never forget that this is both a great blessing and a great responsibility.
Fr. Steve Tynan, MGL
Do I believe that the Holy Spirit is alive and at work in my life? How can I surrender more fully to the grace and work of the Holy Spirit so that my life will be a better witness of Christian values to the world?
Holy Spirit, renew in me the gifts You poured into my heart at baptism and help me to live to the full the Christian life I profess.
St. Paul of Constantinople, Bishop, pray for us.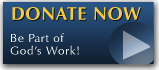 The FEAST is one of the happiest places on earth.

Click Here to find a Feast near you!
KERYGMA TV! is BACK
KERYGMA TV is on a new time slot and new channel Sundays 8 a.m. at IBC 13
Need Counseling? No Landline?
Now, you can use your mobile phone to call a friend for counseling at 09228407031. Or you may call our landlines 7266728, 7264709, 7259999 Mon-Fri 24-hrs, Sat 6am-5pm, Sun 6am-10am
BO BLOGS!
Go to Bo's Official Site and read his almost daily blog! Its not news, but thoughts and musings of Bo Sanchez. Get to know Bo in a more personal way --and find out what it means to live the life of a preacher. You get to enrich your faith as well.
DONATION
Remember to always donate your "first fruits"-not the last. Click on the "Donation" Box under the members menu - and you'll even see links to the nearest branches of the Banks where you can deposit.