READINGS for 2009-06-03
So Raphael was sent to heal them both: to remove the cataracts from Tobit's eyes, so that he might again see God's sunlight… – Tobit 3:17
My friend and I were in Sorsogon, supposedly for a relaxing vacation. Instead, we found ourselves in the middle of a raging storm. The streets were flooded. The wind howled, uprooting trees and toppling billboards. Instead of a lazy day at the beach, we were cooped up in a dingy hotel room with no electricity, no cell phone signal, no potable water and no food. We
were tired, hungry and scared.
But my friend and I survived the storm. We remained steadfast because we believed that all storms would eventually pass. We believed that our guardian angels were protecting us and God was with us. We also survived because amidst adversity, God sent His love and protection through the people who offered us food, shelter and reassuring words.
A day after we arrived in Sorsogon, the worst of the storm had passed. We woke up to a new day. I got up from my bed and I heard birds chirping outside. The sea was no longer menacing, but gentle, as if singing. I peeked outside the window. The sun was rising across the horizon. I smiled, breathed deeply and uttered a prayer of thanks. I could have sworn
God's sunlight was smiling right back at me.
Cess Cosico
Open your eyes! God's sunlight is all around you!
Lord, help me share Your light to the world.
Tobit's blindness is depressing him yet he does not lose his faith and trust in God. It must have been a terrible burden for a righteous and active man to bear such a trial that he could no longer go about his righteous ways. Sarah, too, is grieving and lamenting her seeming bad luck — seven times a bride, yet none has lived beyond the first night! God hears their cries and sets about solving their dilemmas.
1
Grief-stricken in spirit, I groaned and wept aloud. Then with sobs I began to pray:
2
"You are righteous, O Lord, and all your deeds are just; all your ways are mercy and truth; you are the judge of the world.
3
And now, O Lord, may you be mindful of me, and look with favor upon me. Punish me not for my sins, nor for my inadvertent offenses, nor for those of my fathers. "They sinned against you,
4
and disobeyed your commandments. So you handed us over to plundering, exile, and death, till we were an object lesson, a byword, a reproach in all the nations among whom you scattered us.
5
"Yes, your judgments are many and true in dealing with me as my sins and those of my fathers deserve. For we have not kept your commandments, nor have we trodden the paths of truth before you.
6
"So now, deal with me as you please, and command my life breath to be taken from me, that I may go from the face of the earth into dust. It is better for me to die than to live, because I have heard insulting calumnies, and I am overwhelmed with grief. "Lord, command me to be delivered from such anguish; let me go to the everlasting abode; Lord, refuse me not. For it is better for me to die than to endure so much misery in life, and to hear these insults!"
7
On the same day, at Ecbatana in Media, it so happened that Raguel's daughter Sarah also had to listen to abuse, from one of her father's maids.
8
For she had been married to seven husbands, but the wicked demon Asmodeus killed them off before they could have intercourse with her, as it is prescribed for wives. So the maid said to her: "You are the one who strangles your husbands! Look at you! You have already been married seven times, but you have had no joy with any one of your husbands.
9
Why do you beat us? Because your husbands are dead? Then why not join them! May we never see a son or daughter of yours!"
10
That day she was deeply grieved in spirit. She went in tears to an upstairs room in her father's house with the intention of hanging herself. But she reconsidered, saying to herself: "No! People would level this insult against my father: 'You had only one beloved daughter, but she hanged herself because of ill fortune!' And thus would I cause my father in his old age to go down to the nether world laden with sorrow. It is far better for me not to hang myself, but to beg the Lord to have me die, so that I need no longer live to hear such insults."
11
At that time, then, she spread out her hands, and facing the window, poured out this prayer: "Blessed are you, O Lord, merciful God! Forever blessed and honored is your holy name; may all your works forever bless you.
16
At that very time, the prayer of these two suppliants was heard in the glorious presence of Almighty God.
17
So Raphael was sent to heal them both: to remove the cataracts from Tobit's eyes, so that he might again see God's sunlight; and to marry Raguel's daughter Sarah to Tobit's son Tobiah, and then drive the wicked demon Asmodeus from her.
Psalm 25:2-3. 4-5ab. 6 and 7bc. 8-9
R: To you, Lord, I lift my soul.
2
In you I trust; let me not be put to shame, let not my enemies exult over me.
3
No one who waits for you shall be put to shame; those shall be put to shame who heedlessly break faith.
(R)
4
Your ways, O LORD, make known to me; teach me your paths,
5
guide me in your truth and teach me, for you are God my savior.
(R)
6
Remember that your compassion, O LORD, and your kindness are from of old.
7
In your kindness remember me, because of your goodness, O LORD.
(R)
8
Good and upright is the LORD; thus he shows sinners the way.
9
He guides the humble to justice, he teaches the humble his way.
(R)
We must realize that there is no marriage in heaven. It does not matter how close a couple may be or how long they are married or how many children they have; there will be a greater reality in heaven than the earthly Sacrament of Marriage. In heaven we will be wed to the Lord! Yes, man and woman both are betrothed to Christ the eternal Bridegroom. Read the Song of Songs if you want to begin to understand
what it is going to be like in heaven.
18
Some Sadducees, who say there is no resurrection, came to him and put this question to him,
19
saying, "Teacher, Moses wrote for us, 'If someone's brother dies, leaving a wife but no child, his brother must take the wife and raise up descendants for his brother.'
20
Now there were seven brothers. The first married a woman and died, leaving no descendants.
21
So the second married her and died, leaving no descendants, and the third likewise.
22
And the seven left no descendants. Last of all the woman also died.
23
At the resurrection when they arise whose wife will she be? For all seven had been married to her."
24
Jesus said to them, "Are you not misled because you do not know the scriptures or the power of God?
25
When they rise from the dead, they neither marry nor are given in marriage, but they are like the angels in heaven.
26
As for the dead being raised, have you not read in the Book of Moses, in the passage about the bush, how God told him, 'I am the God of Abraham, the God of Isaac, and the God of Jacob'?
27
He is not God of the dead but of the living. You are greatly misled."
think:
Yes, man and woman both are betrothed to Christ the eternal Bridegroom.
_________________________________________________________

God's special verse/thought for me today________________
_________________________________________________________

T O D A Y ' S BLESSING LIST
Thank You Lord for:
____________________________________
_______________________________________________________
READ THE BIBLE IN ONE YEAR Judges 5-8
splittinG hAirs is A WAste oF time!
Pursuing the good of knowledge is an inherent human good. However, even the pursuit of knowledge can become prey to human sin at times. Look at today's story in the Gospel — surely there are more pressing problems in Jewish life to be addressed than the one proposed to Jesus. The question the Sadducees put to Jesus may well have a certain interest to it, especially to them, but no answer that Jesus gives is really going to do much to help their faith. It is obviously a question devised to trap Jesus into saying something they can use against Him.
Too often today, our politicians, economic leaders and our religious leaders, seem to spend a lot of time addressing issues that are really non-issues. And even if they get to an answer, it is often doubtful that the answer is going to help anyone anyway. What we need from our leaders is leadership — not the ability to split hairs. What we need from our leaders are answers that will help us address the pressing problems of our time, not a perpetual circus of events where little or nothing is achieved and the only result is a deeper despair for our lot in life.
Jesus addresses the people of His time with challenges, and sometimes answers, that have immediacy to them. He speaks into their particular life situation with clarity and insight that help them move forward. This is the measure of a good leader. We need to pray that more of our leaders, no matter what field they belong in, will follow His example more closely.
As for ourselves, we also need to discern how we spend our time with regards to the problems we face in our lives. Some things need more effort to resolve, others simply do not. A wise person will choose to spend his or her energies in ways that are profitable and not useless or fruitless.
Fr. Steve Tynan, MGL
Do I find myself constantly frustrated because the problems I am addressing do not seem to have any practical solutions? How can I better discern where to use my energies and talents?
Jesus, grant me the grace to know where I can best use my gifts and talents for the greater good. Help me to avoid problems that have no
solutions and focus on those that I can resolve easily.
St. Charles Lwanga and companions, Martyrs, pray for us.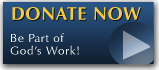 The FEAST is one of the happiest places on earth.

Click Here to find a Feast near you!
KERYGMA TV! is BACK
KERYGMA TV is on a new time slot and new channel Sundays 8 a.m. at IBC 13
Need Counseling? No Landline?
Now, you can use your mobile phone to call a friend for counseling at 09228407031. Or you may call our landlines 7266728, 7264709, 7259999 Mon-Fri 24-hrs, Sat 6am-5pm, Sun 6am-10am
BO BLOGS!
Go to Bo's Official Site and read his almost daily blog! Its not news, but thoughts and musings of Bo Sanchez. Get to know Bo in a more personal way --and find out what it means to live the life of a preacher. You get to enrich your faith as well.
DONATION
Remember to always donate your "first fruits"-not the last. Click on the "Donation" Box under the members menu - and you'll even see links to the nearest branches of the Banks where you can deposit.