READINGS for 2009-05-28
"Father, they are Your gift to me." – John 17:24
Jesus loves everybody so much. For Him, every person is a gift from His Father. Maybe that's the reason why we fail at loving. We value inanimate gifts and neglect those that are alive — our family, friends, community and colleagues. We don't look at them as gifts but burdens that slow us down in the ladder of success.
I remember a family reunion we had. My cousins accidentally tripped and shoved the antique jar of my aunt. My aunt screamed, "The j-a-a-a-a-a-a-a-a-r!" She didn't shout, "The c-h-i-i-i-i-i-i-l-d!"
When I asked her about it, she said, "I'm just being practical. Broken heads can be stitched and treated but my jars can't be." Wow, what logic!
Let's reflect on the following quotes:
• "The most important things in our lives aren't things but the people closest to us." – Rick Warren
• "A relationship cannot survive on leftovers." – John Maxwell
• "Two of the most beautiful things that the Lord gave us are life and love. Therefore, let us love life and live love." – Obet Cabrillas
Every person is a gift from God. Mine are: Joie and Rob. I love the two of them more than they'll ever know.
Obet Cabrillas
When we look at our family members, what do we see? Blessings or curses?
Oh God, teach us to daily unwrap Your gift in the people around us. Let us see Your blessings and Your goodness unraveled in them each passing day. Amen.
Paul seems to still have some hope of acquittal as he seeks to pit the Sadducees and Pharisees against one another. A little misdirection can go a long way in confusing the issue a little. However, he fails. It is time to go to Rome to bear witness to Christ there. As we shall see in final chapters of the
Acts of the Apostles,
Paul does not waste any opportunity either in Rome or along the way to share his faith in Christ with others.
30
Wishing to determine the truth about why he was being accused by the Jews, he freed him and ordered the chief priests and the whole Sanhedrin to convene. Then he brought Paul down and made him stand before them.
23:
6
Paul was aware that some were Sadducees and some Pharisees, so he called out before the Sanhedrin, "My brothers, I am a Pharisee, the son of Pharisees; [I] am on trial for hope in the resurrection of the dead."
7
When he said this, a dispute broke out between the Pharisees and Sadducees, and the group became divided.
8
For the Sadducees say that there is no resurrection or angels or spirits, while the Pharisees acknowledge all three.
9
A great uproar occurred, and some scribes belonging to the Pharisee party stood up and sharply argued, "We find nothing wrong with this man. Suppose a spirit or an angel has spoken to him?"
10
The dispute was so serious that the commander, afraid that Paul would be torn to pieces by them, ordered his troops to go down and rescue him from their midst and take him into the compound.
11
The following night the Lord stood by him and said, "Take courage. For just as you have borne witness to my cause in Jerusalem, so you must also bear witness in Rome."
Psalm 16:1-2a and 5. 7-8. 9-10. 11
R: Keep me safe, O God; you are my hope.
1
Keep me, O God, for in you I take refuge;
2
I say to the LORD, "My Lord are you."
5
O LORD, my allotted portion and my cup, you it is who hold fast my lot.
(R)
7
I bless the LORD who counsels me; even in the night my heart exhorts me.
8
I set the LORD ever before me; with him at my right hand I shall not be disturbed.
(R)
9
Therefore my heart is glad and my soul rejoices, my body, too, abides in confidence;
10
because you will not abandon my soul to the nether world, nor will you suffer your faithful one to undergo corruption.
(R)
11
You will show me the path to life, fullness of joys in your presence, the delights at your right hand forever.
(R)
Jesus knows that there will be many who will follow the apostles in the service of the Gospel and so He prays for us all. Jesus knows that it will be a considerable length of time before the Gospel will be proclaimed to the ends of the earth and it will be time for Him to come again. Let us never lose our sense of urgency in our zeal to proclaim God's Kingdom to all; let us seek to hasten the coming of the Lord again.
20
Lifting up his eyes to heaven, Jesus prayed, saying: "I pray not only for them, but also for those who will believe in me through their word,
21
so that they may all be one, as you, Father, are in me and I in you, that they also may be in us, that the world may believe that you sent me.
22
And I have given them the glory you gave me, so that they may be one, as we are one,
23
I in them and you in me, that they may be brought to perfection as one, that the world may know that you sent me, and that you loved them even as you loved me.
24
Father, they are your gift to me. I wish that where I am they also may be with me, that they may see my glory that you gave me, because you loved me before the foundation of the world.
25
Righteous Father, the world also does not know you, but I know you, and they know that you sent me.
26
I made known to them your name and I will make it known, that the love with which you loved me may be in them and I in them."
think:
Let us never lose our sense of urgency in our zeal to proclaim God's Kingdom to all; let us seek to hasten the coming of the Lord again.
_________________________________________________________

God's special verse/thought for me today________________
_________________________________________________________

T O D A Y ' S BLESSING LIST
Thank You Lord for:
____________________________________
_______________________________________________________
READ THE BIBLE IN ONE YEAR Joshua 5-8
the ultimAte GoAl is unity
John presents us with one of the priestly prayers of Jesus and in it, one of the things that Jesus prays for is the unity of the Church. Unity should be one of the strongest witnessing points of the Church, but the reality is that the Church is divided between Catholic, Orthodox, Protestant and numerous other groups that have split from the mainline Churches at one time or another in history. Some people seem to regard splits as essential and even good for the health of the Church. I think they are a disaster and certainly not willed by God. People will defend the splits by saying the original was not being faithful to the Gospel or for one reason or another. However, if we read today's Gospel and honestly reflect upon it, we can see that Jesus does not support the division of the Body of Christ into different parts here and there at all.
The heart of Jesus is a heart that desires unity. What is the nature of the Gospel if it is not a call for us to reunite with God after a life of sin and thus become one with Him? The very heart of the Gospel speaks of a power to unite people together with God, not split them apart along national, doctrinal or disciplinary lines. We have to ask ourselves how seriously we are going to take the words of Jesus in this Gospel. If we want to take His words seriously, then what are we doing to heal the divisions within our own communities and within the whole Body of Chris? If not, how can we say that the Scriptures are the Word of God if we are just going to pick and choose those portions we will accept and those we will reject?
The Holy Spirit has been sent to draw us to God. As we all approach that single entity we call God, we will be drawn closer and closer together ourselves. This physical imagery must also be translated into the reality in our hearts and minds so that we will not just be near to one another but that we all become true brothers and sisters in the Son of God, Jesus.
Fr. Steve Tynan, MGL
How can I work to bring greater unity between the various Christian groups that I relate to? Can I be an instrument of unity for the Church?
Jesus, You desire that all who follow You be of one mind and one heart. Teach us how to work with one another so that the Gospel will be
proclaimed clearly and with power.
St. Bernard of Montjoux, Priest, pray for us.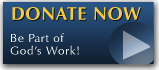 The FEAST is one of the happiest places on earth.

Click Here to find a Feast near you!
KERYGMA TV! is BACK
KERYGMA TV is on a new time slot and new channel Sundays 8 a.m. at IBC 13
Need Counseling? No Landline?
Now, you can use your mobile phone to call a friend for counseling at 09228407031. Or you may call our landlines 7266728, 7264709, 7259999 Mon-Fri 24-hrs, Sat 6am-5pm, Sun 6am-10am
BO BLOGS!
Go to Bo's Official Site and read his almost daily blog! Its not news, but thoughts and musings of Bo Sanchez. Get to know Bo in a more personal way --and find out what it means to live the life of a preacher. You get to enrich your faith as well.
DONATION
Remember to always donate your "first fruits"-not the last. Click on the "Donation" Box under the members menu - and you'll even see links to the nearest branches of the Banks where you can deposit.