READINGS for 2009-05-25
TROUBLE IN THE EVERGLADES
"In the world you will have trouble, but take courage, I have conquered the world." – John 16:33
It was exhilarating! There I was with our two children, Peevee and Trina, on an airboat ride on the Everglades of Florida. The airboat only seats four people including the boatman. So my husband, Raul, stayed behind as we zoomed away flying on saw grass as far as your eyes could see. But the feeling of excitement changed to panic when I noticed that the boat kept going farther away from my husband instead of going around as it was supposed to.
I was gripped with fear when the boat slowed down towards an isolated area by an abandoned cabin. The pounding of my heart got stronger as the boat came to a full stop. We were in a forsaken area of the Everglades with no one else in sight. I looked at my two young children and all I could do was pray. When the boatman saw my pleading eyes after the engine stopped, he paused and appeared to change his mind. To my great relief, he restarted the engine. Soon we were back in the arms of Raul after a long wait for his lost family.
I will never know what was running in the mind of the boatman but I will always be thankful to God for taking us out of trouble.
Mari Sison-Garcia
"It is I. Do not be afraid." (John 6:20)
When I find myself in trouble, Lord, hold my hand and give me courage. In You I claim victory.
Without the Holy Spirit we will not be able to fulfill our mission for the Church. The Apostles know this and thus they seek to complete the baptism those at Ephesus have already received (a baptism of repentance) by praying with them for the outpouring of the Holy Spirit in their lives. Let us never sell ourselves or others short by failing to recognize and call upon the grace of the Holy Spirit given to us in Baptism.
1
While Apollos was in Corinth, Paul traveled through the interior of the country and down to Ephesus where he found some disciples.
2
He said to them, "Did you receive the Holy Spirit when you became believers?" They answered him, "We have never even heard that there is a Holy Spirit."
3
He said, "How were you baptized?" They replied, "With the baptism of John."
4
Paul then said, "John baptized with a baptism of repentance, telling the people to believe in the one who was to come after him, that is, in Jesus."
5
When they heard this, they were baptized in the name of the Lord Jesus.
6
And when Paul laid [his] hands on them, the Holy Spirit came upon them, and they spoke in tongues and prophesied.
7
Altogether there were about twelve men.
8
He entered the synagogue, and for three months debated boldly with persuasive arguments about the kingdom of God.
Psalm 68:2-3ab. 4-5acd. 6-7ab
R: Sing to God, O kingdoms of the earth.
1 [2]
God arises; his enemies are scattered, and those who hate him flee before him.
2 [3]
As smoke is driven away, so are they driven; as wax melts before the fire.
(R)
3 [4]
But the just rejoice and exult before God; they are glad and rejoice.
4 [5]
Sing to God, chant praise to his name; whose name is the LORD.
(R)
5 [6]
The father of orphans and the defender of widows is God in his holy dwelling.
6 [7]
God gives a home to the forsaken; he leads forth prisoners to prosperity.
(R)
Jesus knows that His death is going to scatter His disciples through fear of what lies ahead of them. This is not surprising! What is surprising is that each of them returned to give their all in the service of the Gospel except Judas Iscariot. In some ways it would be more believable if one or two of the others just disappeared after Jesus' death and could not be found. That none did says something of the sense of community and brotherhood that must have developed under Jesus' teaching.
29
The disciples said to Jesus, "Now you are talking plainly, and not in any figure of speech.
30
Now we realize that you know everything and that you do not need to have anyone question you. Because of this we believe that you came from God."
31
Jesus answered them, "Do you believe now?
32
Behold, the hour is coming and has arrived when each of you will be scattered to his own home and you will leave me alone. But I am not alone, because the Father is with me.
33
I have told you this so that you might have peace in me. In the world you will have trouble, but take courage, I have conquered the world."
Let us never sell ourselves or others short by failing to recognize and call upon the grace of the Holy Spirit given to us in Baptism.
_________________________________________________________

God's special verse/thought for me today________________
_________________________________________________________

T O D A Y ' S BLESSING LIST
Thank You Lord for:
____________________________________
_______________________________________________________
READ THE BIBLE IN ONE YEAR Deuteronomy 27-30
persecution Will come to us
Persecution comes in many shapes and forms. It can be as benign as a government order banning outward displays of religious faith in public forum for the sake of not offending those coming from other religions, or as blatant as a law that restricts religious celebrations in a discriminatory manner. You can be sure that you will experience the first sort; you should pray hard that you may avoid the second. There are certain countries around the world where the second form is very strong
and precisely because of this I would not consider living in those countries. If I would not be able to express and celebrate my faith because there is a law that forbids it, then I am not willing to offer my services to that country.
Each of us must decide what sort of position we are going to take on these matters remembering that whatever we decide, we should not compromise our faith for the sake of the things of this world. We are all going to face temptation of one sort or another in life but the wise person will seek to keep such experiences to a minimum.
Perhaps the greatest danger we face in our faith is that form of persecution that develops from within, that we call apathy or indifference. We must be on guard against this or it can be like weeds in a paddock — if they are not dealt with, they will eventually choke the entire crop. Indifference, lack of zeal for our faith, is a terribly insidious reality as it will eat away at the edges of our religious life until we discover that even our core religious beliefs, the Sacramental life, morality etc.,
are under attack. The best way to preserve ourselves from this is to ensure that we keep the little things of faith, daily prayer,
serving others etc. in a prominent place in our lives. That is, if we are committed to the simple things that we can all do, we will find that sin and the devil will have a difficult time getting to our core beliefs.
Fr. Steve Tynan, MGL
Am I faithful to the daily aspects of my faith or do I tend to let them slide if things get busy?
Jesus, grant me the grace to never underestimate the power of faithfulness in the small things of life and thus discover that I have a solid
foundation on which to build my dreams.
St. Bede the Venerable, Priest and Doctor, pray for us.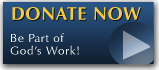 The FEAST is one of the happiest places on earth.

Click Here to find a Feast near you!
KERYGMA TV! is BACK
KERYGMA TV is on a new time slot and new channel Sundays 8 a.m. at IBC 13
Need Counseling? No Landline?
Now, you can use your mobile phone to call a friend for counseling at 09228407031. Or you may call our landlines 7266728, 7264709, 7259999 Mon-Fri 24-hrs, Sat 6am-5pm, Sun 6am-10am
BO BLOGS!
Go to Bo's Official Site and read his almost daily blog! Its not news, but thoughts and musings of Bo Sanchez. Get to know Bo in a more personal way --and find out what it means to live the life of a preacher. You get to enrich your faith as well.
DONATION
Remember to always donate your "first fruits"-not the last. Click on the "Donation" Box under the members menu - and you'll even see links to the nearest branches of the Banks where you can deposit.