READINGS for 2009-05-24
Solemnity of the Ascesion
"Go into the whole world and proclaim the Gospel…." Mark 16:15
In a homily written by St. Gregory Nazianzen, he talked about his deep friendship with St. Basil the Great, describing their zeal to propagate the faith. They strengthened each other's faith life. Indeed, blessed are those who are so "on fire" for the Lord that they act as a magnet to their friends, family, neighbors and just about anybody they come in contact with.
Didn't St. Francis inspire St. Claire of Assisi who eventually started her own congregation? Didn't St. John of the Cross and St. Teresa of Avila strengthen each other in their faith? Wasn't St. Monica material in the conversion of her son? There's a long list of saints among friends and families because of those who preached and lived the Gospel.
Today, in the Feast of the Ascension of our Lord, we are reminded of Jesus' commission to us, His followers, to proclaim the Gospel. Let us take our cue from the saints whose passion to live the Gospel was so contagious that they made
saints out of their acquaintances, friends and families.
Cristy Galang
Do I live my faith so well that people around me are inspired to live like I do?
I ask You, Lord, to put in me the gift to live the Gospel with a passion so that people around me may also be hooked to live their lives for You.
Jesus' ascension into Heaven marks the end of His ministry on earth. He has returned to the Father to prepare the sending of the Holy Spirit at Pentecost. This time of 'liturgical absence of Jesus' is meant to cause us to reflect upon the desolation of the apostles. The hope that returned to them with the resurrection of Jesus is cruelly dashed on the rocks once again… or is it?
1
In the first book, Theophilus, I dealt with all that Jesus did and taught
2
until the day he was taken up, after giving instructions through the holy Spirit to the apostles whom he had chosen.
3
He presented himself alive to them by many proofs after he had suffered, appearing to them during forty days and speaking about the kingdom of God.
4
While meeting with them, he enjoined them not to depart from Jerusalem, but to wait for "the promise of the Father about which you have heard me speak;
5
for John baptized with water, but in a few days you will be baptized with the holy Spirit."
6
When they had gathered together they asked him, "Lord, are you at this time going to restore the kingdom to Israel?"
7
He answered them, "It is not for you to know the times or seasons that the Father has established by his own authority.
8
But you will receive power when the holy Spirit comes upon you, and you will be my witnesses in Jerusalem, throughout Judea and Samaria, and to the ends of the earth."
9
When he had said this, as they were looking on, he was lifted up, and a cloud took him from their sight.
10
While they were looking intently at the sky as he was going, suddenly two men dressed in white garments stood beside them.
11
They said, "Men of Galilee, why are you standing there looking at the sky? This Jesus who has been taken up from you into heaven will return in the same way as you have seen him going into heaven."
Psalm 47:2-3. 6-7. 8-9 (6)
R: God mounts his throne to shouts of joy: a blare of trumpets for the Lord.
1 [2]
All you peoples, clap your hands, shout to God with cries of gladness,
2 [3]
for the LORD, the Most High, the awesome, is the great king over all the earth.
(R)
5 [6]
God mounts his throne amid shouts of joy; the LORD, amid trumpet blasts.
6 [7]
Sing praise to God, sing praise; sing praise to our king, sing praise.
(R)
7 [8]
For the king of all the earth is God; sing hymns of praise.
8 [9]
God reigns over the nations, God sits upon his holy throne.
(R)
The idea of Jesus' descent into the abode of the dead is something very real indeed when we understand that up until this time people had no real understanding of where the dead 'went,' so to speak. There may have been a belief in the resurrection, of which the Sadducees did not agree, but until this resurrection becomes a possibility in Christ, the dead were, well, dead! Perhaps this gives rise to the idea that as a once off Jesus descends to this 'abode of the dead' to bring the power of the resurrection to them.
1
Brothers and sisters, I, then, a prisoner for the Lord, urge you to live in a manner worthy of the call you have received,
2
with all humility and gentleness, with patience, bearing with one another through love,
3
striving to preserve the unity of the spirit through the bond of peace:
4
one body and one Spirit, as you were also called to the one hope of your call;
5
one Lord, one faith, one baptism;
6
one God and Father of all, who is over all and through all and in all.
7
But grace was given to each of us according to the measure of Christ's gift.
8
Therefore, it says: "He ascended on high and took prisoners captive; he gave gifts to men."
9
What does "he ascended" mean except that he also descended into the lower [regions] of the earth?
10
The one who descended is also the one who ascended far above all the heavens, that he might fill all things.
11
And he gave some as apostles, others as prophets, others as evangelists, others as pastors and teachers,
12
to equip the holy ones for the work of ministry, for building up the body of Christ,
13
until we all attain to the unity of faith and knowledge of the Son of God, to mature manhood, to the extent of the full stature of Christ.
This is probably a later addition to Mark's Gospel as his Gospel seems to end at verse 8 with the fearful disciples as they flee from the empty tomb. Mark wants each of us to finish his story with an act of faith on our own part! He wants us to enflesh the resurrection with our own lives of discipleship. It is all very well to reflect upon what happened with the disciples but it is far more important for us to personally respondto the Good News of the death and resurrection of Jesus.
15
Jesus said to his disciples: "Go into the whole world and proclaim the gospel to every creature.
16
Whoever believes and is baptized will be saved; whoever does not believe will be condemned.
17
These signs will accompany those who believe: in my name they will drive out demons, they will speak new languages.
18
They will pick up serpents [with their hands], and if they
drink any deadly thing, it will not harm them. They will lay hands on the sick, and they will recover."
19
So then the Lord Jesus, after he spoke to them, was taken up into heaven and took his seat at the right hand of God.
20
But they went forth and preached everywhere, while the Lord worked with them and confirmed the word through accompanying signs.
think:
It is all very well to reflect upon what happened with the disciples but it is far more important for us to personally respond to the Good News of the death and resurrection of Jesus.
_________________________________________________________

God's special verse/thought for me today________________
_________________________________________________________

T O D A Y ' S BLESSING LIST
Thank You Lord for:
____________________________________
_______________________________________________________
READ THE BIBLE IN ONE YEAR Deuteronomy 23-26
Things to be grateful for from the past week
________________________________________________________________
________________________________________________________________
_________________________________________________________________
Things to ask God for in the coming week
________________________________________________________________
_________________________________________________________________
________________________________________________________________
Most important word God told me this week
________________________________________________________________
________________________________________________________________
________________________________________________________________
There is a common misconception that unity and individuality are mutually exclusive realities. This could not be further from the truth. One of the words that we use to describe the nature of the Church is "catholic," meaning "universal." It captures the universal nature of the Church, meaning that it is able to bring together under one banner many diverse and even different expressions of faith in Jesus Christ. There is not just one way to be a Christian. The living out of the Gospel can be done in many and varied ways, all equally legitimate, provided that certain fundamental aspects of the faith are not compromised. This is where the need for unity comes in.
The author of the Letter to the Ephesians calls for unity among the community in Ephesus because he knows that where disunity prevails, there will be division among the Body of Christ. This is not acceptable to God. Disunity is one of the biggest, if not the biggest, hindrance to the proclamation of the Gospel today. We must do all that we can to preserve the unity of the Body of Christ, and where there is division, to work tirelessly to repair and heal the problems and disagreements.
Unity is a work of the Holy Spirit. I do not have any time for the idea that such and such a split of a group or community X was God's will. No, it was not. There is sin at the bottom of all disunity, not the Holy Spirit. The Holy Spirit is the healer of our souls, not the divider of our communities. In John's Gospel, we constantly hear a call to be one in witness to Christ and the work of the Gospel. Let us heed this call and do all we can to preserve unity and work together with one another in bringing about the Kingdom of God. When Jesus comes again there will not be a heaven for you and a heaven for me — there is only one heaven and so we may as well begin unifying ourselves now than wait for the suffering of purgatory to accomplish this task.
Fr. Steve Tynan, MGL
What am I doing to contribute to the unity of the communities to which I belong? Am I a force for unity or division? If the latter, when am I going to repent and change?
Holy Spirit, work through me to bring unity to the Church and the groups within the Church. Help me to always be a minister of unity and never a source of division and contention.
St. Donatian, Martyr, pray for us.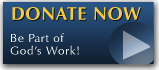 The FEAST is one of the happiest places on earth.

Click Here to find a Feast near you!
KERYGMA TV! is BACK
KERYGMA TV is on a new time slot and new channel Sundays 8 a.m. at IBC 13
Need Counseling? No Landline?
Now, you can use your mobile phone to call a friend for counseling at 09228407031. Or you may call our landlines 7266728, 7264709, 7259999 Mon-Fri 24-hrs, Sat 6am-5pm, Sun 6am-10am
BO BLOGS!
Go to Bo's Official Site and read his almost daily blog! Its not news, but thoughts and musings of Bo Sanchez. Get to know Bo in a more personal way --and find out what it means to live the life of a preacher. You get to enrich your faith as well.
DONATION
Remember to always donate your "first fruits"-not the last. Click on the "Donation" Box under the members menu - and you'll even see links to the nearest branches of the Banks where you can deposit.