READINGS for 2009-05-23
"When that day comes, you will not ask me for anything... the Father will give you whatever you ask of him in my name." – John 16:23
I always tell my unmarried girl friends to enjoy their money while they are single. I tell them that once they are married and have children, they will subconsciously forego buying new clothes and other little luxuries for themselves. Their focus turns instead to buying things for their kids.
Moms have a knack of deriving extreme joy at seeing their children's faces light up when they bring home a surprise for them. It's a priceless feeling that surpasses the excitement of buying a new outfit for themselves.
That's why I believe that God derives extreme pleasure in blessing us. Not a moment passes that He doesn't think of us. I believe that God is constantly thinking of ways to bless us. I believe that because of God's loving kindness, He just wants to take us up in His arms, smother us with His love and bless us outrageously, whether we deserve it or not!
When we pray, it is not to get things from God. We pray so that we can know our God better, and learn to align our will with His will and our thoughts with His thoughts. When that happens, we don't need to ask for anything anymore because on that day, our heart's desire is His heart's desire for us also!
Ronna Ledesma
What is your perception of God? Is He a loving Father who is outrageously in love with you or a demanding Father who requires you to earn His love?
Abba Father, thank You for Your unconditional love that chases me with endless blessings! "Surely only goodness and kindness follow me all the rest of my days" (Psalm 23:6).
We should always be willing to work with others who are proclaiming the Gospel of Jesus Christ. After all, we have the same goal. This does not mean that we compromise on our Catholic beliefs when working with other Christian denominations on a common cause but that we can choose to focus on what we hold in common in order to present a united front as we promote a particular truth against the lies of the world.
23
After staying in Antioch some time, he left and traveled in orderly sequence through the Galatian country and Phrygia, bringing strength to all the disciples.
24
A Jew named Apollos, a native of Alexandria, an eloquent speaker, arrived in Ephesus. He was an authority on the scriptures.
25
He had been instructed in the Way of the Lord and, with ardent spirit, spoke and taught accurately about Jesus, although he knew only the baptism of John.
26
He began to speak boldly in the synagogue; but when Priscilla and Aquila heard him, they took him aside and explained to him the Way [of God] more accurately.
27
And when he wanted to cross to Achaia, the brothers encouraged him and wrote to the disciples there to welcome him. After his arrival he gave great assistance to those who had come to believe through grace.
28
He vigorously refuted the Jews in public, establishing from the scriptures that the Messiah is Jesus.
R: God is king of all the earth.
1 [2]
All you peoples, clap your hands, shout to God with cries of gladness,
2 [3]
for the LORD, the Most High, the awesome, is the great king over all the earth.
(R)
7 [8]
For the king of all the earth is God; sing hymns of praise.
8 [9]
God reigns over the nations, God sits upon his holy throne.
(R)
9 [10]
The princes of the peoples are gathered together with the people of the God of Abraham. For God's are the guardians of the earth; He is supreme.
(R)
The words and stories Jesus used to explain His mission to the apostles and others were not always easy to understand. Once Jesus had died and rose from the dead, a lot of what He said began to make a lot more sense to the disciples. We have the added blessing of 2000 years of reflection upon both the words and the life of Jesus relayed to us in the Scriptures and teachings of the Church. We have no excuse
not to understand the basics of our faith. Let us get on with living and proclaiming them so that others can enjoy their blessing as well.
23
Jesus said to his disciples: "Amen, amen, I say to you, whatever you ask the Father in my name he will give you.
24
Until now you have not asked anything in my name; ask and you will receive, so that your joy may be complete.
25
"I have told you this in figures of speech. The hour is coming when I will no longer speak to you in figures but I will tell you clearly about the Father.
26
On that day you will ask in my name, and I do not tell you that I will ask the Father for you.
27
For the Father himself loves you, because you have loved me and have come to believe that I came from God.
28
I came from the Father and have come into the world. Now I am leaving the world and going back to the Father."
think
:
Let us get on with living and proclaiming Christ's words so that others can enjoy their blessing as well.
_________________________________________________________

God's special verse/thought for me today________________
_________________________________________________________

T O D A Y ' S BLESSING LIST
Thank You Lord for:
____________________________________
_______________________________________________________
READ THE BIBLE IN ONE YEAR Deuteronomy 19-22
the neeD to Work toGether For the Gospel
Sometimes I think we can get the impression that Paul is the only real evangelist and preacher in the Early Church. We have a lot of writings by him and about him and so we tend to focus a lot on what he did. It is important that we recognize that he did not work alone. He had many co-workers during the time of his ministry — some who stayed with him for a long time and others who worked with him for a while and then for one reason or another moved on. I am equally sure that there would have been other teams of men who travelled around proclaiming the Gospel. Apollos seems to be one of them — no doubt there were others. It is the same today. There are many different religious congregations with their own charism and focus in the life of the Church. There are all sorts of ways of proclaiming the Gospel —whether through word, relationships, different forms of media and so on. We need to work together in all of this. It is not a matter of who is doing the more important job, or who is better than who, but that we recognize that each of us has a role to play in the work and mission of the Church in the 21st century. Alone, none of us is going to get very far; together we have the hope and possibility of bringing the Gospel to the ends of the earth.
Jesus knew He could not achieve what He wanted on His own so He drew 12 men to Himself and formed them in His ways and sent them out to proclaim the Good News. The leaders of today must be willing to do the same thing: form others in the way of the Gospel and send them out. The best leaders will desire that their protégés exceed them in holiness and effectiveness in proclaiming the Gospel. They will not be worried at having to keep them from outdoing them. The goal is to proclaim the Gospel to all men and women and whatever that takes we must be willing to do it.
Fr. Steve Tynan, MGL
What role do I play in the proclamation of the Gospel in my family, parish and/or the community to which I belong?
Holy Spirit, help me to be willing to offer my services to the work of the Gospel without worrying about being better than the next person. Let me be happy to contribute what I can.
St. John the Baptist de Rossi, Confessor, pray for us.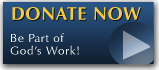 The FEAST is one of the happiest places on earth.

Click Here to find a Feast near you!
KERYGMA TV! is BACK
KERYGMA TV is on a new time slot and new channel Sundays 8 a.m. at IBC 13
Need Counseling? No Landline?
Now, you can use your mobile phone to call a friend for counseling at 09228407031. Or you may call our landlines 7266728, 7264709, 7259999 Mon-Fri 24-hrs, Sat 6am-5pm, Sun 6am-10am
BO BLOGS!
Go to Bo's Official Site and read his almost daily blog! Its not news, but thoughts and musings of Bo Sanchez. Get to know Bo in a more personal way --and find out what it means to live the life of a preacher. You get to enrich your faith as well.
DONATION
Remember to always donate your "first fruits"-not the last. Click on the "Donation" Box under the members menu - and you'll even see links to the nearest branches of the Banks where you can deposit.