READINGS for 2009-05-22
THE VOICE OF THE VOICELESS
"Do not be afraid. Go on speaking, and do not be silent, for I am with you…" – Acts 18:9-10
He was a priest befriended by the oligarchy that oppressed the poor. When Oscar Romero became archbishop of San Salvador, El Salvador, it was a time when people took to the streets to protest election frauds. The march ended in bloodshed as protesters were gunned down by the military. The conservative archbishop remained at the sidelines and didn't intervene — untouched by the injustices committed against the flock he pastored.
But when his dear friend, Fr. Rutilio Grande, was brutally murdered for his radical promotion of social justice, the archbishop changed. Since then, Bishop Romero became an outspoken champion of justice. The day before his death, he called upon the military to stop the war against the poor. "When you hear the voice of the man commanding you to kill, remember instead the voice of God. 'Thou shalt not kill....' I beg you, I command you, stop the repression," he said. A single shot to his heart killed Bishop Romero as he celebrated Mass on March 24, 1980. But his death failed to silence his bravery to speak in the name of God and His people. The courage of Oscar Romero as the "voice of the voiceless" will continue to be told for generations to come
.
Dina Pecaña
Will you speak up against the injustices being done against the poor?
Lord, anoint my lips with Your truth, fill my heart with courage and cause me to speak boldly in Your name.
Paul stayed in Corinth for a considerable period of time — at least 18 months. We cannot expect to be successful in the endeavors we work at without persevering in them for a considerable length of time as well. Some may bear fruit quickly, in even less than 18 months, however I suspect that most will require much more effort than this. Remember Paul wrote probably at least four letters to the Corinthian Church after he left.
9
One night in a vision the Lord said to Paul, "Do not be afraid. Go on speaking, and do not be silent,
10
for I am with you. No one will attack and harm you, for I have many people in this city."
11
He settled there for a year and a half and taught the word of God among them.
12
But when Gallio was proconsul of Achaia, the Jews rose up together against Paul and brought him to the tribunal,
13
saying, "This man is inducing people to worship God contrary to the law."
14
When Paul was about to reply, Gallio spoke to the Jews, "If it were a matter of some crime or malicious fraud, I should with reason hear the complaint of you Jews;
15
but since it is a question of arguments over doctrine and titles and your own law, see to it yourselves. I do not wish to be a judge of such matters."
16
And he drove them away from the tribunal.
17
They all seized Sosthenes, the synagogue official, and beat him in full view of the tribunal. But none of this was of concern to Gallio.
18
Paul remained for quite some time, and after saying farewell to the brothers he sailed for Syria, together with Priscilla and Aquila. At Cenchreae he had his hair cut because he had taken a vow.
R: God is king of all the earth.
1 [2]
All you peoples, clap your hands, shout to God with cries of gladness,
2 [3]
for the LORD, the Most High, the awesome, is the great king over all the earth.
(R)
3 [4]
He brings peoples under us; nations under our feet.
4 [5]
He chooses for us our inheritance, the glory of Jacob, whom he loves.
(R)
5 [6
]
God mounts his throne amid shouts of joy; the LORD, amid trumpet blasts.
6 [7]
Sing praise to God, sing praise; sing praise to our king, sing praise.
(R)
Jesus makes sure that His followers know that their lives are not going to be easy. Struggle and suffering will always be a part of working for the Kingdom of God if for no other reason than they were a part of Jesus' experience in His mission here on earth. He is the model for our lives. How can we expect to avoid such things if He did not? Let us be realistic as we consider the call God has upon our lives and not begin
something with unreal or impossible expectations.
20
Jesus said to his disciples: "Amen, amen, I say to you, you will weep and mourn, while the world rejoices; you will grieve, but your grief will become joy.
21
When a woman is in labor, she is in anguish because her hour has arrived; but when she has given birth to a child, she no longer remembers the pain because of her joy that a child has been born into the world.
22
So you also are now in anguish. But I will see you again, and your hearts will rejoice, and no one will take your joy away from you.
23
On that day you will not question me about anything. Amen, amen, I say to you, whatever you ask the Father in my name he will give you."
think
:
We cannot expect to be successful in the endeavors we work at without persevering in them for a considerable length of time.
_________________________________________________________

God's special verse/thought for me today________________
_________________________________________________________

T O D A Y ' S BLESSING LIST
Thank You Lord for:
____________________________________
_______________________________________________________
READ THE BIBLE IN ONE YEAR Deuteronomy 15-18
When it comes to putting God first in our lives, we have to be ready for the fact that this may set us apart from the rest of society. The world is hurrying along the path of damnation while we are struggling to maintain our commitment to the path of salvation. This may sound a little harsh or even alarming in terms of being judgmental concerning the state of the world. However, to say anything less would be to not speak the truth. It would be a disservice to those who do not have faith in Christ to tell them that they are okay when they are not. The truth of the matter is that eternal life comes through faith in Jesus Christ and no other way.
Jesus tells His disciples that they will weep and wail, or lament their situation in life precisely because they know the truth and are responding to it with repentance and a life of service to the Gospel. The challenge in all of this is to realize that addressing the issue of sin now is a positive thing and it prepares us well for Judgment Day. Those who continue to live their lives in apparent or decided ignorance of the demands of the Gospel will be in for a very rude shock. I cannot believe that people really think that they have nothing to answer for in their lives. They must know that they are sinners and need to repent. It would be a very deluded person who does not know or accept this fact.
The saints realized the wisdom of repentance and saw every act of penance done here on earth as a worthwhile step towards the goal of eternal life. If it is good enough for the saints, it ought to be good enough for us. The teachings of the saints also speak about how every act of suffering here on earth is an opportunity for us to confront our sins and let the Holy Spirit deal with them by joining our suffering to that of Jesus on the cross. In this way, we begin the process of purging both sin and the effects of sin from our lives here and now, and we do not leave it all for after our death.
Fr. Steve Tynan, MGL
How do I see the role or fact of suffering in my life? Am I willing to see that it is a means by which God confronts and deals with the sin in my life?
Holy Spirit, I want to grow in holiness. Help me to open my heart to Your work so that I will be better able to surrender my life to the
power of Your grace.
St. Rita, Widow, pray for us.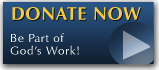 The FEAST is one of the happiest places on earth.

Click Here to find a Feast near you!
KERYGMA TV! is BACK
KERYGMA TV is on a new time slot and new channel Sundays 8 a.m. at IBC 13
Need Counseling? No Landline?
Now, you can use your mobile phone to call a friend for counseling at 09228407031. Or you may call our landlines 7266728, 7264709, 7259999 Mon-Fri 24-hrs, Sat 6am-5pm, Sun 6am-10am
BO BLOGS!
Go to Bo's Official Site and read his almost daily blog! Its not news, but thoughts and musings of Bo Sanchez. Get to know Bo in a more personal way --and find out what it means to live the life of a preacher. You get to enrich your faith as well.
DONATION
Remember to always donate your "first fruits"-not the last. Click on the "Donation" Box under the members menu - and you'll even see links to the nearest branches of the Banks where you can deposit.