READINGS for 2009-05-10
"Remain in me, as I remain in you. Just as a branch cannot bear fruit on its own unless it remains on the vine, so neither can you unless you remain in me." – John 15:4
The grand prize at the raffle of their office Christmas party was a brand new car. Everyone in the room secretly uttered prayers, crossed their fingers or wished upon their star that they'd be the one to take home the prize that day. Finally, a raffle stub was picked and the name of the winner was called out. It was the name of a friend of mine!
People cheered but no winner came. Her name was called again and again. Still, no one came up to claim the prize. Since the rule was that you had to be present to win the car, another winner was picked.
My friend lost the grand prize because she went home early from their Christmas party. If only she had stayed.
In today's Gospel, Jesus reminds us, "Remain in me." Why? Because trials, difficulties and hardships become easier to
bear in His presence. Even joys and blessings gain deeper meaning when we are with Him. And when we need to make decisions — whether trivial or life-changing — His guidance leads us to choose wisely.
When we remain in Jesus, it beats hitting the jackpot.
Rissa Singson-Kawpeng
A man with God is always in the majority. (John Knox)
Lord, You are my glorious prize. Let me always abide in Your presence. Amen.
It was not an easy task to proclaim the Gospel in the first few decades, even centuries of the Church's life. In fact, it was downright difficult and dangerous. With this in mind we ought to be tremendously grateful to the men and women who stuck to their mission of living and proclaiming the Good News of salvation to the world.
26
When Saul arrived in Jerusalem he tried to join the disciples, but they were all afraid of him, not believing that he was a disciple.
27
Then Barnabas took charge of him and brought him to the apostles, and he reported to them how on the way he had seen the Lord and that he had spoken to him, and how in Damascus he had spoken out boldly in the name of Jesus.
28
He moved about freely with them in Jerusalem, and spoke out boldly in the name of the Lord.
29
He also spoke and debated with the Hellenists, but they tried to kill him.
30
And when the brothers learned of this, they took him down to Caesarea and sent him on his way to Tarsus.
31
The church throughout all Judea, Galilee, and Samaria was at peace. It was being built up and walked in the fear of the Lord, and with the consolation of the Holy Spirit it grew in numbers.
Psalm 22:26-27. 28. 30. 31-32 (26a)
R: I will praise you, Lord, in the assembly of your people.
25 [26]
I will fulfill my vows before those who fear the Lord.
26 [27]
The lowly shall eat their fill; they who seek the LORD shall praise him "May your hearts live forever!"
(R)
27 [28]
All the ends of the earth shall remember and turn to the LORD; all the families of the nations shall bow down before him.
(R)
29 [30]
To him alone shall bow down all who sleep in the earth; before him shall bend all who go down into the dust.
(R)
And to him my soul shall live;
30 [31]
my descendants shall serve him. Let the coming generation be told of the LORD
31 [32]
that they may proclaim to a people yet to be born the justice he has shown.
(R)
As we read through John's first epistle, we discover he talks a lot about the nature of love and what it means to embrace a life of loving God and neighbor. This is the lifelong challenge that faces us all. It never gets any easier: in fact, the further we go, the more difficult it becomes. We realize more and more how inadequate our response is compared to the love of God for us.
18
Children, let us love not in word or speech but in deed and truth.
19
Now this is how we shall know that we belong to the truth and reassure our hearts before him
20
in whatever our hearts condemn, for God is greater than our hearts and knows everything.
21
Beloved, if [our] hearts do not condemn us, we have confidence in God
22
and receive from him whatever we ask, because we keep his commandments and do what pleases him.
23
And his commandment is this: we should believe in the name of his Son, Jesus Christ, and love one another just as he commanded us.
24
Those who keep his commandments remain in him, and he in them, and the way we know that he remains in us is from the Spirit that he gave us.
Love always seeks to grow and to find the best environment in which to grow. The same is true of a gardener when he seeks to cultivate plants, whether for their flowers or their fruit. Life on earth is in some ways analogous to a garden where God prunes and fertilizes us so that we will produce the best and most abundant quantities of fruit. However, unlike plants, we can choose whether or not to accept the work of the Lord in our lives. I wonder how we respond to God's tender care and pruning?
1
Jesus said to his disciples: "I am the true vine, and my Father is the vine grower.
2
He takes away every branch in me that does not bear fruit, and everyone that does he prunes so that it bears more fruit.
3
You are already pruned because of the word that I spoke to you.
4
Remain in me, as I remain in you. Just as a branch cannot bear fruit on its own unless it remains on the vine, so neither can you unless you remain in me.
5
I am the vine, you are the branches. Whoever remains in me and I in him will bear much fruit, because without me you can do nothing.
6
Anyone who does not remain in me will be thrown out like a branch and wither; people will gather them and throw them into a fire and they will be burned.
7
If you remain in me and my words remain in you, ask for whatever you want and it will be done for you.
8
By this is my Father glorified, that you bear much fruit and become my disciples."
think:
I wonder how we respond to God's tender care and pruning?
_________________________________________________________

God's special verse/thought for me today________________
_________________________________________________________

T O D A Y ' S BLESSING LIST
Thank You Lord for:
____________________________________
_______________________________________________________
READ THE BIBLE IN ONE YEAR Numbers 13-15
Things to be grateful for from the past week
________________________________________________________________
________________________________________________________________
_________________________________________________________________
Things to ask God for in the coming week
________________________________________________________________
_________________________________________________________________
________________________________________________________________
Most important word God told me this week
________________________________________________________________
________________________________________________________________
________________________________________________________________
love thAt is reAl AnD Active
Talk is cheap; it is action that really counts for the substance of anything. This Letter of St. John reminds us that if we are all talk and no action, then we do not have any substance and all that we say is merely empty wind with little or no meaning. Jesus is the perfect example of a person whose words mean everything and stand for everything because He lived what He proclaimed; He backed up what He said by living it in His own life.
It is important for us to reflect on this as being His disciples will mean having to confront the issue of whether or not we are willing to back up our words with action sooner or later. Only then will what we say have full power and import. I am sure that none of us want to be mere gasbags mouthing off in the wind! We all want our lives to mean something; we want to leave behind a good mark in the world; we want to be seen as men and women who have gifted the world and society with a legacy that means something.
When we look at the life of Jesus, we see that His legacy is huge — the gift of salvation. There is no way anyone of us can come close to matching such a legacy. However, we can all contribute something to it by building upon it with a life of obedience and commitment to the truth. If we are willing to place our lives under the grace of the Holy Spirit and follow Jesus as His disciple, our legacy will be in union with Jesus' legacy and thus build upon it. God needs us to bring the Gospel to the various situations of the world; this is your and my opportunity for greatness.
We can choose to go it alone and think and act as though we are our own saviors, but this will only lead to disappointment and failure. It is only if we are humble enough to submit our lives to the grace of God that we will be able to truly do our bit for His Kingdom in this world.
Fr. Steve Tynan, MGL
Have I the courage to admit the truth that I need Jesus to live a fulfilling life? If not, how do I think I will be saved from my sins?
Father, You have given us Jesus to save us from our sins and bring us the gift of eternal life. Thank You. Grant me the grace to humbly submit my life to Your will.
St. Solangia, Virgin and maytyr, pray for us.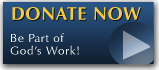 The FEAST is one of the happiest places on earth.

Click Here to find a Feast near you!
KERYGMA TV! is BACK
KERYGMA TV is on a new time slot and new channel Sundays 8 a.m. at IBC 13
Need Counseling? No Landline?
Now, you can use your mobile phone to call a friend for counseling at 09228407031. Or you may call our landlines 7266728, 7264709, 7259999 Mon-Fri 24-hrs, Sat 6am-5pm, Sun 6am-10am
BO BLOGS!
Go to Bo's Official Site and read his almost daily blog! Its not news, but thoughts and musings of Bo Sanchez. Get to know Bo in a more personal way --and find out what it means to live the life of a preacher. You get to enrich your faith as well.
DONATION
Remember to always donate your "first fruits"-not the last. Click on the "Donation" Box under the members menu - and you'll even see links to the nearest branches of the Banks where you can deposit.