READINGS for 2009-05-09
"The Father who dwells in me is doing his works." – John 14:10
While writing for our school paper in college, I marveled at how my co-writers easily whipped out an article or two. Me, I was a "trying-hard writer." When I started writing for
Kerygma
and
Didache
as a contributing writer, I was happy that I could write and serve God at the same time.
I was satisfied — and for 10 long years, I enjoyed every single assignment I had for
Kerygma
and every single reflection I wrote for
Didache
. I thought that was how far my writing career would go.
But something nagged at me. I prayed for it and pursued God's leading. A door opened; I walked in.
Now, I am happily employed — no, serving is a better word — as managing editor of
Kerygma
magazine.
If before I labored at nights and weekends on my writing assignments, now I do them eight hours a day, five days a week.
A priest-friend once told me, "When God blesses your work, there lies your vocation."
I have finally found my niche and God is using me to do His work. It's bliss!
Tess Atienza
Are you doing what God has meant you to do in your life?
Dear Father, I offer back to You all the gifts that You have blessed me with. Help me to use them for Your glory!
Paul is obviously frustrated at the lack of faith and even the outright rejection of the Gospel by the Jews and so he tells them that he will now take the Gospel message of salvation to the pagans or Gentiles. There comes a time in any mission that is not experiencing fruit that we may have to make a similar decision. If there is a fruitful message available to us as an alternative, perhaps it is better to use our energies there rather than waste them on people who do not want to listen or respond.
44
On the following sabbath almost the whole city gathered to hear the word of the Lord.
45
When the Jews saw the crowds, they were filled with jealousy and with violent abuse contradicted what Paul said.
46
Both Paul and Barnabas spoke out boldly and said, "It was necessary that the word of God be spoken to you first, but since you reject it and condemn ourselves as unworthy of eternal life, we now turn to the Gentiles.
47
For so the Lord has commanded us, 'I have made you a light to the Gentiles, that you may be an instrument of salvation to the ends of the earth.' "
48
The Gentiles were delighted when they heard this and glorified the word of the Lord. All who were destined for eternal life came to believe,
49
and the word of the Lord continued to spread through the whole region.
50
The Jews, however, incited the women of prominence who were worshipers and the leading men of the city stirred up a persecution against Paul and Barnabas, and expelled them from their territory.
51
So they shook the dust from their feet in protest against them and went to Iconium.
52
The disciples were filled with joy and the Holy Spirit.
R: All the ends of the earth have seen the saving power of God.
1
Sing to the LORD a new song, for he has done wondrous deeds; his right hand has won victory for him, his holy arm.
(R)
2
The LORD has made his salvation known in the sight of the nations he has revealed his justice.
3
He has remembered his kindness and his faithfulness toward the house of Israel.
(R)
All the ends of the earth have seen the salvation by our God.
4
Sing joyfully to the LORD, all you lands; break into song; sing praise.
(R)
All leaders must bear patiently with the slow understanding of those he or she leads. This is something leaders must expect in their ministries. There is no point complaining about it, especially as we recognize that Jesus had to endure it often. This is one of the reasons why the life and lifestyle of a leader is so important. What people may have difficulty understanding in words is often much clearer in the witness of the life of the leader. It is true when we say that a picture (or living example) can speak louder than a thousand words.
7
Jesus said to his disciples: "If you know me, then you will also know my Father. From now on you do know him and have seen him."
8
Philip said to him, "Master, show us the Father, and that will be enough for us."
9
Jesus said to him, "Have I been with you for so long a time and you still do not know me, Philip? Whoever has seen me has seen the Father. How can you say, 'Show us the Father'?
10
Do you not believe that I am in the Father and the Father is in me? The words that I speak to you I do not speak on my own. The Father who dwells in me is doing his works.
11
Believe me that I am in the Father and the Father is in me, or else, believe because of the works themselves.
12
Amen, amen, I say to you, whoever believes in me will do the works that I do, and will do greater ones than these, because I am going to the Father.
13
And whatever you ask in my name, I will do, so that the Father may be glorified in the Son.
14
If you ask anything of me in my name, I will do it."
think:
It is true when we say that a picture (or living example) can speak louder than a thousand words.
_________________________________________________________

God's special verse/thought for me today________________
_________________________________________________________

T O D A Y ' S BLESSING LIST
Thank You Lord for:
____________________________________
_______________________________________________________
READ THE BIBLE IN ONE YEAR Number 10-12
to knoW Jesus is to knoW the FAther
I wonder if we really understand the truth of the title above? This heading is merely a reflection of what Jesus tells us in today's Gospel, not easy to understand as its meaning is caught up in the mystery of the Trinity. Philip is bamboozled by what Jesus is saying and my heart goes out to him because I had that same bamboozlement when encountering the words of Jesus in my life.
I think faith in Jesus is much easier if we make a commitment at the beginning to simply accept all that God tells us in His Word, in prayer and in the teachings of the Church without question and get on with obeying His will. There is a catch here. There is something in us that wants to understand; we are not satisfied with mere acceptance of the truths about God. As we pursue this path, we will be constantly confronted with aspects of God's nature that are beyond our full understanding — we could only understand so much, but never everything.
The wise person is one who knows his or her limits, whether this is in regard to his physical, mental, emotional, psychological or spiritual self. Thus, in order to retain our sanity, we must approach discipleship to Jesus with a willingness to pursue greater understanding, and at the same time, with the willingness to admit that there will be times when we will get out of our depth. We will have to let go of the desire to understand fully and accept that we will simply have to be satisfied with going only so far. This is what faith is all about! There will always be some aspects of our relationship with God that we will have to take on faith.
It is when we know the limits of our faith and understanding that we will be able to embrace more fully the life of discipleship and be satisfied with it. We will know what we can do and handle and what is beyond us. This is important because if we do not know or refuse to accept our personal limitations, we will always be seeking things that we cannot have
and thus be unhappy
.
Fr. Steve Tynan, MGL
Am I satisfied with the life of faith I am living or do I constantly find myself out of my depth, so to speak? Are my expectations simply too high?
Holy Spirit, help me to be reasonable in the way I approach my faith walk. Let me accept my personal limitations and seek only to be
faithful to all that God asks and expects of me.
St. Pachomius, Abbot, pray for us.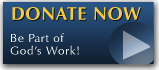 The FEAST is one of the happiest places on earth.

Click Here to find a Feast near you!
KERYGMA TV! is BACK
KERYGMA TV is on a new time slot and new channel Sundays 8 a.m. at IBC 13
Need Counseling? No Landline?
Now, you can use your mobile phone to call a friend for counseling at 09228407031. Or you may call our landlines 7266728, 7264709, 7259999 Mon-Fri 24-hrs, Sat 6am-5pm, Sun 6am-10am
BO BLOGS!
Go to Bo's Official Site and read his almost daily blog! Its not news, but thoughts and musings of Bo Sanchez. Get to know Bo in a more personal way --and find out what it means to live the life of a preacher. You get to enrich your faith as well.
DONATION
Remember to always donate your "first fruits"-not the last. Click on the "Donation" Box under the members menu - and you'll even see links to the nearest branches of the Banks where you can deposit.