READINGS for 2009-05-08
"Do not let your hearts be troubled. You have faith in God; have faith also in me." – John 14:1
One summer, money was really tight and we practically had nothing left. My wife and I were worried about how we'd get by in the next few days. It was a Sunday and we were scheduled to go to Mass and a prayer meeting. I was thinking of not going and instead "look" for some solutions that would carry us through to the next payday. In the end, we decided to join the Eucharistic celebration and worship with our brothers and sisters in our community. We prayed, "Lord, we let go. You have never let us down. We place our trust in You." In response, I felt the Lord say, "I will take care of your needs." And with lightness in our hearts, off we went.
After the gathering, we went back home still facing the same problem we had — our food for the next few days. As we opened our gate, a wonderful surprise greeted us: a big basket full of fresh vegetables, some fruits and a box filled with root crops. It was food enough to last us till the next payday. Our uncle who just arrived from Bicol passed by and left God's providence at our doorstep! God is much bigger than any problem we have. If only we trust Him more and let Him do His job.
Jun Asis
Trust in the Lord! Believe that He is more powerful than any worry that you have.
Lord, let our hearts rest in the assurance of Your love.
God's promises are not always fully fulfilled in the time they are given. This is not a theological problem as God is ever-present through time and history. It is a problem to us as we want everything to happen here and now. When it comes to the Gospel we will have to be content with doing our bit, letting others do their bit and leaving the most important bit up to God and His timing!
26
When Paul came to Antioch in Pisidia, he said in the synagogue: "My brothers, children of the family of Abraham, and those others among you who are God-fearing, to us this word of salvation has been sent.
27
The inhabitants of Jerusalem and their leaders failed to recognize him, and by condemning him they fulfilled the oracles of the prophets that are read sabbath after sabbath.
28
For even though they found no grounds for a death sentence, they asked Pilate to have him put to death,
29
and when they had accomplished all that was written about him, they took him down from the tree and placed him in a tomb.
30
But God raised him from the dead,
31
and for many days he appeared to those who had come up with him from Galilee to Jerusalem. These are [now] his witnesses before the people.
32
We ourselves are proclaiming this good news to you that what
God promised our ancestors
33
he has brought to fulfillment for us, [their] children, by raising up Jesus, as it is written in the second psalm, 'You are my son; this day I have begotten you.'"
Psalm 2:6-7. 8-9. 10-11ab
R: You are my Son; this day I have begotten you.
6
"I myself have set up my king on Zion, my holy mountain."
7
I will proclaim the decree of the LORD. The LORD said to me,
"You are my son; this day I have begotten you."
(R)
8
"Ask of me and I will give you the nations for an inheritance and the ends of the earth for your possession.
9
You shall rule them with an iron rod; you shall shatter them like an earthen dish."
(R)
10
And now, O kings, give heed; take warning, you rulers of the earth.
11
Serve the LORD with fear, and rejoice before him; with trembling rejoice.
(R)
The last verse of this Gospel is most important for us to reflect upon often. Jesus tells us He is the Way, Truth and Life. He is telling us that we will come to fulfillment in this life and the next only if we are in relationship with Him. Apart from Jesus our life will be an interminable experience of frustration, of being lost and of death.
1
Jesus said to his disciples: "Do not let your hearts be troubled. You have faith in God; have faith also in me.
2
In my Father's house there are many dwelling places. If there were not, would I have told you that I am going to prepare a place for you?
3
And if I go and prepare a place for you, I will come back again and take you to myself, so that where I am you also may be.
4
Where [I] am going you know the way."
5
Thomas said to him, "Master, we do not know where you are going; how can we know the way?"
6
Jesus said to him, "I am the way and the truth and the life. No one comes to the Father except through me."
think
:
Apart from Jesus our life will be an interminable experience of frustration, of being lost and of death.
_________________________________________________________

God's special verse/thought for me today________________
_________________________________________________________

T O D A Y ' S BLESSING LIST
Thank You Lord for:
____________________________________
_______________________________________________________
READ THE BIBLE IN ONE YEAR Number 7-9
the WAy, the truth AnD the liFe
I do not know if there is any religion other than Christianity where one of the key figures makes a claim similar to the one Jesus makes here. There are many who have exhorted others to follow the examples of their lives if they want to achieve perfection, enlightenment, nirvana etc., but nothing quite like Jesus who tells us that His life is more than just an example of how to live. He is the very means by which salvation and eternal life will be given. It is He, Jesus, who is the key to these realities and not just one example among many.
I am the Way. In some places the Early Christians were called "The People of the Way" because of their distinct understanding of the role of following Jesus' example. It came to the point where for these disciples, it was not just the imitation of His way of life, but becoming one with Him in His life of sacrifice and self-giving.
I am the Truth. Jesus embodies the essence of truth in all that He says and does. There is nothing contrary in Him. His entire life is given over to doing the will of the Heavenly Father and thus to union with God. Yes, being the Son of God, He is already one with God, but what His life demonstrates is that obedience to the truth is a key expression of unity with the Father; without obedience to Him, our discipleship is meaningless.
I am the Life. This aspect is self-explanatory in that the ultimate choice is placed before us whether to follow Jesus, the path to Life, or not. John Paul II kept putting this choice before us, describing the options in terms of choosing to live according to a culture of life or a culture of death.
This is a summary of Christian discipleship. I wonder how we fare in our adherence to the way of a disciple of Jesus? I wonder what areas we need to grow in so that we will become a more faithful witness to the Truth of the Kingdom of God and the Life offered to us through following the Way of Jesus?
Fr. Steve Tynan, MGL
What decisions do I need to make to ensure that I will maintain my goal of living as a disciple of Jesus?
Father, I do not doubt Your goodness to me, nor do I doubt Your faithfulness to Your promises. Help me to be faithful to my commitment
to embrace and follow Your will.
St. Agathus, Martyr, pray for us.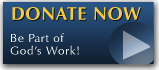 The FEAST is one of the happiest places on earth.

Click Here to find a Feast near you!
KERYGMA TV! is BACK
KERYGMA TV is on a new time slot and new channel Sundays 8 a.m. at IBC 13
Need Counseling? No Landline?
Now, you can use your mobile phone to call a friend for counseling at 09228407031. Or you may call our landlines 7266728, 7264709, 7259999 Mon-Fri 24-hrs, Sat 6am-5pm, Sun 6am-10am
BO BLOGS!
Go to Bo's Official Site and read his almost daily blog! Its not news, but thoughts and musings of Bo Sanchez. Get to know Bo in a more personal way --and find out what it means to live the life of a preacher. You get to enrich your faith as well.
DONATION
Remember to always donate your "first fruits"-not the last. Click on the "Donation" Box under the members menu - and you'll even see links to the nearest branches of the Banks where you can deposit.