READINGS for 2009-05-05
So the Jews gathered around him and said to him, "How long are you going to keep us in suspense?" – John 10:24
Oh no! Not again! We were stranded in Guangzhou, China for a second time. On both occasions, what was supposed to be a s
topover became an extended stay.
Only three months earlier, we couldn't land in this city because of "poor visibility." During that flight, we circled around the city for four suspenseful and agonizing hours. I wondered how visibility could be the problem when the city lights were clearly visible from the airplane windows! I suspected something more frightening — like a hijack. It caused me to pray harder and put my trust in Him.
When we finally landed, we were comfortably booked in a five-star hotel with sumptuous international buffet. Because of the delay, we got a free day tour when we arrived in Frankfurt, Germany!
The second time we got delayed, we were booked in a resort-hotel and, the following day in Hong Kong, we were able to make an unscheduled visit with relatives.
There were surely other reasons for the delays but, in my heart, I know that the Lord had worked everything for our good because we trusted Him
.
Rolly España
Do you look at things negatively and feel that a disaster is always following you?
Lord, thank You for Your Word which promises that You will turn everything unto good for those who love You (Romans 9:28).
It is the persecution of the Christians, first by the Jews in Jerusalem and then later by the Roman Empire as a whole, that is one of the primary influences and impulses that led to the Gospel being spread beyond its origins. Today we read of the Gospel reaching Cyprus and Phoenicia; it will then go to what is today Eastern Turkey, Greece and Rome. I wonder what we are doing to contribute to its spread today in our own countries and regions.
19
Those who had been scattered by the persecution that arose because of Stephen went as far as Phoenicia, Cyprus, and Antioch, preaching the word to no one but Jews.
20
There were some Cypriots and Cyrenians among them, however, who came to Antioch and began to speak to the Greeks as well, proclaiming the Lord Jesus.
21
The hand of the Lord was with them and a great number who believed turned to the Lord.
22
The news about them reached the ears of the church in Jerusalem, and they sent Barnabas [to go] to Antioch.
23
When he arrived and saw the grace of God, he rejoiced and encouraged them all to remain faithful to the Lord in firmness of heart,
24
for he was a good man, filled with the holy Spirit and faith. And a large number of people was added to the Lord.
25
Then he went to Tarsus to look for Saul,
26
and when he had found him he brought him to Antioch. For a whole year they met with the church and taught a large number of people, and it was in Antioch that the disciples were first called Christians.
R: All you nations, praise the Lord.
1
His foundation upon the holy mountains
2
the LORD loves: The gates of Zion, more than any dwelling of Jacob.
3
Glorious things are said of you, O city of God!
(R)
4
I tell of Egypt and Babylon among those that know the LORD; Of Philistia, Tyre, Ethiopia "This man was born there."
5
And of Zion they shall say: "One and all were born in her; and he who has established her is the Most High LORD."
(R)
6
They shall note, when the peoples are enrolled: "This man was born there."
7
And all shall sing, in their festive dance: "My home is within you."
(R)
Jesus does not hide the fact that He is the Son of God. He may be using a language that is not as direct as it might be in explaining this truth, but He never denies it, nor does He directly hide it. I have experienced the difficulty of trying to get a message across to a group who are not willing to hear that particular message. It is virtually impossible to get people to hear something they refuse to consider as an option! This does not happen all that often, but when it does, it is very frustrating.
22
The feast of the Dedication was then taking place in Jerusalem. It was winter.
23
And Jesus walked about in the temple area on the Portico of Solomon.
24
So the Jews gathered around him and said to him, "How long are you going to keep us in suspense? If you are the Messiah, tell us plainly."
25
Jesus answered them, "I told you and you do not believe. The works I do in my Father's name testify to me.
26
But you do not believe, because you are not among my sheep.
27
My sheep hear my voice; I know them, and they follow me.
28
I give them eternal life, and they shall never perish. No one can take them out of my hand.
29
My Father, who has given them to me, is greater than all, and no one can take them out of the Father's hand.
30
The Father and I are one."
think
:
I wonder what we are doing to contribute to the Gospel's spread today in our own countries and regions.
_________________________________________________________

God's special verse/thought for me today________________
_________________________________________________________

T O D A Y ' S BLESSING LIST
Thank You Lord for:
____________________________________
_______________________________________________________
READ THE BIBLE IN ONE YEAR Leviticus 25-27
WorkinG toGether For the kinGDom
Barnabas and Saul worked together for a number of years in the service of the Gospel. We hear at first how Barnabas takes the lead and seems to be a mentor of sorts to Paul. It is Barnabas who introduces Paul to the apostles and vouches for him; it is Barnabas who "calls the shots" as to what they do and where they go. The impression the Scriptures give is one of Barnabas training Paul for his later work of evangelization. Ultimately, Paul and Barnabas have a falling out and they go their separate ways. By the Second Missionary Journey of Paul, Barnabas is no longer with him and Paul is obviously the leader.
No one person is capable of doing everything. It does not matter how gifted an individual might be, he will always need
the help and support of others. The challenge that we all face here is learning to work with different personalities and having the humility to be willing to give way a little and stand firm at other times in order to maintain the unity of the community while not compromising the truth of the Gospel. This can be a very difficult path to walk at times and if people are not committed to unity, there will inevitably be a split. I do not believe any split in the community of the faithful is God-ordained. God always works for unity and harmony, never for division and discord.
When difficulties arise, it is important that we do everything to work for reconciliation and unity. This may require a lot of humility but this is better than to be part of the split; better to be faithful to the work of the Spirit than to set ourselves above the will of God. Having said that, I recognize that there will be disagreements that will not be resolved simply because of the sinfulness of the people involved. When this happens, it is important that we do what we can to avoid the same result in the future. The continual splitting of so-called churches when one pastor decides to branch out on his own is anathema to God who desires the unity of His flock, not the opposite.
Fr. Steve Tynan, MGL
Do I work for the unity of the People of God in the way I express my faith and minister the Gospel to others?
Holy Spirit, use me as an instrument of unity to bring reconciliation between individuals and groups that have parted ways so that they
may one day join forces and work together in spreading the Good News.
St. Angelo, Martyr, pray for us.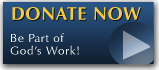 The FEAST is one of the happiest places on earth.

Click Here to find a Feast near you!
KERYGMA TV! is BACK
KERYGMA TV is on a new time slot and new channel Sundays 8 a.m. at IBC 13
Need Counseling? No Landline?
Now, you can use your mobile phone to call a friend for counseling at 09228407031. Or you may call our landlines 7266728, 7264709, 7259999 Mon-Fri 24-hrs, Sat 6am-5pm, Sun 6am-10am
BO BLOGS!
Go to Bo's Official Site and read his almost daily blog! Its not news, but thoughts and musings of Bo Sanchez. Get to know Bo in a more personal way --and find out what it means to live the life of a preacher. You get to enrich your faith as well.
DONATION
Remember to always donate your "first fruits"-not the last. Click on the "Donation" Box under the members menu - and you'll even see links to the nearest branches of the Banks where you can deposit.