READINGS for 2009-05-04
"I came that they may have life and have it abundantly." – John 10:10
Do you want a life of abundance? Then fill your life abundantly with the Spirit of the Lord. That's the secret of abundance in our lives.
During our preparations for our 25th wedding anniversary, my husband and I sought the leading of the Spirit regarding how to celebrate the occasion. We were hesitant at first to have a celebration if it would have no spiritual value. After prayer, the Spirit inspired me to sponsor couples who had been living in together without the sacramental grace of matrimony. We looked for live-in couples but found only a few. Then a priest came to us asking if we could help sponsor a mass wedding at his parish. On that blessed occasion, the Lord sent 96 couples who received the Sacrament of Matrimony.
On that year of our anniversary, we were blessed with three "honeymoon" trips abroad. Despite my many absences from work, I came out as an Outstanding Sales Performer of the year. These were just some of the rewards, but the most coveted award of all was that the Spirit enriched our lives.
This is the abundant life!
Donna España
The Holy Spirit is the key to the abundant life. He holds the map to the treasures of blessings in store for us.
Oh, Holy Spirit, thank You for leading me to Jesus who has been my Great Provider.
It is Peter who is recorded as the first to proclaim the Gospel to the Gentiles according to the Acts of the Apostles. This is in order to give legitimacy to the mission to the Gentiles. Peter is one of the original disciples of Jesus, their spokesman and leader in the eyes of Jesus. If he takes the Gospel to the Gentiles then this move has a far greater legitimacy than if it is the idea or work of anyone else. We can see here, in the first generation of the Church, a clear understanding of the hierarchy of the Church settling in.
1
The apostles and the brothers who were in Judea heard that the Gentiles too had accepted the word of God.
2
So when Peter went up to Jerusalem the circumcised believers confronted him,
3
saying, "You entered the house of uncircumcised people and ate with them."
4
Peter began and explained it to them step by step, saying,
5
"I was at prayer in the city of Joppa when in a trance I had a vision, something resembling a large sheet coming down, lowered from the sky by its four corners, and it came to me.
6
Looking intently into it, I observed and saw the four-legged animals of the earth, the wild beasts, the reptiles, and the birds of the sky.
7
I also heard a voice say to me, 'Get up, Peter. Slaughter and eat.'
8
But I said, 'Certainly not, sir, because nothing profane or unclean has ever entered my mouth.'
9
But a second time a voice from heaven answered, 'What God has made clean, you are not to call profane.'
10
This happened three times, and then everything was drawn up again into the sky.
11
Just then three men appeared at the house where we were, who had been sent to me from Caesarea.
12
The Spirit told me to accompany them without discriminating. These six brothers also went with me, and we entered the man's house.
13
He related to us how he had seen [the] angel standing in his house, saying, 'Send someone to Joppa and summon Simon, who is called Peter,
14
who will speak words to you by which you and all your household will be saved.'
15
As I began to speak, the holy Spirit fell upon them as it had upon us at the beginning,
16
and I remembered the word of the Lord, how he had said, 'John baptized with water but you will be baptized with the holy Spirit.'
17
If then God gave them the same gift he gave to us when we came to believe in the Lord Jesus Christ, who was I to be able to hinder God?"
18
When they heard this, they stopped objecting and glorified God, saying, "God has then granted life-giving repentance to the Gentiles, too."
R: Athirst is my soul for the living God.
1 [2]
As the hind longs for the running waters, so my soul longs for you, O God.
2 [3]
Athirst is my soul for God, the living God. When shall I go and behold the face of God?
(R) 43:
3
Send forth your light and your fidelity; they shall lead me on and bring me to your holy mountain, to your dwelling-place.
(R)
4
Then will I go in to the altar of God, the God of my gladness and joy; then will I give you thanks upon the harp, O God, my God!
(R)
The image of Jesus as the Good Shepherd is a reminder to all leaders in the Church of their pastoral responsibility. Being a leader myself, I know how easy it is to neglect such a responsibility. It is easier to do something else than really attend to the needs of those under my care. This does not mean that the leader has to do everything — there is a place for delegation in all leadership. However, it remains the leader's responsibility to ensure that pastoral care is done.
1
Jesus said: "Amen, amen, I say to you, whoever does not enter a sheepfold through the gate but climbs over elsewhere is a thief and a robber.
2
But whoever enters through the gate is the shepherd of the sheep.
3
The gatekeeper opens it for him, and the sheep hear his voice, as he calls his own sheep by name and leads them out.
4
When he has driven out all his own, he walks ahead of them, and the sheep follow him, because they recognize his voice.
5
But they will not follow a stranger; they will run away from him, because they do not recognize the voice of strangers."
6
Although Jesus used this figure of speech, they did not realize what he was trying to tell them.
7
So Jesus said again, "Amen, amen, I say to you, I am the gate for the sheep.
8
All who came [before me] are thieves and robbers, but the sheep did not listen to them.
9
I am the gate. Whoever enters through me will be saved, and will come in and go out and find pasture.
10
A thief comes only to steal and slaughter and destroy; I came so that they might have life and have it more abundantly."
think
:
It remains the leader's responsibility to ensure that pastoral care is done.
_________________________________________________________

God's special verse/thought for me today________________
_________________________________________________________

T O D A Y ' S BLESSING LIST
Thank You Lord for:
____________________________________
_______________________________________________________
READ THE BIBLE IN ONE YEAR Leviticus 22-24
the Door to heAven — Which one?
It can be a bit misleading if we talk about the many ways of entering heaven because there is really only one way to heaven, through the person of Jesus Christ. There may be many ways to follow Jesus and many paths by which we come to the gate of heaven, but He is the only way to eternal life. If eternal life does not come from Jesus, then it is not heaven that you are entering or receiving! Jesus tells us in today's Gospel that He is the gate of the sheepfold. That is, He is the means by which the sheep or the followers of God are cared for. The world will present us with a multitude of options in life. Some of these will be consonant with the goal of heaven, but many will not. Thus, we must learn how to choose well so that we will not be disappointed at the end of our earthly pilgrimage. The reality that heaven is not the only "place" or "state" for eternal life is made clear in the teachings of Jesus.
It would be a mistake for us to neglect to reflect upon the eternal consequences of every moral choice we make. Jesus' death and resurrection has surely saved us from our sins but it is up to the choices we make as to whether or not we appropriate that gift for ourselves. That is, we have been saved but it is possible for any one of us to choose not to accept the gift of salvation.
Acceptance of the gift of salvation is manifest in our lives by our being and living the life of a disciple of Jesus. The lifestyle of a Christian ought to be distinct from the life of someone who is not following Christ. There may be aspects of their lives that will be similar, even the same, but the underlying faith in Jesus and the life of the grace of the Holy Spirit, ought to make a difference in our lives. This is the challenge of living the Gospel so that others will see the love we have for them — a love rooted in our personal experience of God's love for us.
Fr. Steve Tynan, MGL
What paths am I walking along at the moment? Where do they lead? Am I walking a path that leads to heaven through the person of Jesus Christ?
Holy Spirit, help me to always discern the correct paths to walk. Help me to see where they lead when I first step upon them so that I do
not get lost, or wander along a path that is taking me in the wrong direction.
St. Florian, Martyr, pray for us.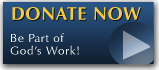 The FEAST is one of the happiest places on earth.

Click Here to find a Feast near you!
KERYGMA TV! is BACK
KERYGMA TV is on a new time slot and new channel Sundays 8 a.m. at IBC 13
Need Counseling? No Landline?
Now, you can use your mobile phone to call a friend for counseling at 09228407031. Or you may call our landlines 7266728, 7264709, 7259999 Mon-Fri 24-hrs, Sat 6am-5pm, Sun 6am-10am
BO BLOGS!
Go to Bo's Official Site and read his almost daily blog! Its not news, but thoughts and musings of Bo Sanchez. Get to know Bo in a more personal way --and find out what it means to live the life of a preacher. You get to enrich your faith as well.
DONATION
Remember to always donate your "first fruits"-not the last. Click on the "Donation" Box under the members menu - and you'll even see links to the nearest branches of the Banks where you can deposit.