READINGS for 2009-04-29
Now those who had been scattered went about preaching the word. – Acts 8:4
When Margaret first came to the U. S., she didn't speak English well. She needed money so she went out looking for a job. She lied about her age so she could be hired as a waitress. After going through several jobs, she became the head waitress at a vegetarian hotel in New York.
She took up law and after graduating in 1976, she found it difficult to find a good job. She was Asian and there were very few Asian women practicing law. She got fired several times but each time she learned something. Now, she is a successful immigration lawyer and has her own law firm.
In today's first reading, a severe persecution of the church broke out in Jerusalem. The Christians were scattered "throughout the countryside of Judea and Samaria." But their sufferings brought about the spreading of the Gospel.
We may not understand why things happen. They may appear to be tragedies or misfortunes but God can bring good out of it in order to fulfill His purposes. We just have to trust His heart for He knows what's best.
Judith Concepcion
Are you suffering right now? Maybe God is working something in you. He will bring great results out of your suffering.
Lord, help me to trust in You even if I do not see what lies ahead.
Here we discover Saul working to persecute the Church. It is a wonderful thing to see how conversion to Jesus turns him around completely from a persecutor to one of the Church's greatest evangelists. This is the power of the Gospel at work; this is the power of the Holy Spirit if we are willing to give Him free rein in our lives. The choice is yours and mine .… Will we allow God the freedom to work in our lives to make them extraordinary or not?
1
There broke out a severe persecution of the church in Jerusalem, and all were scattered throughout the countryside of Judea and Samaria, except the apostles.
2
Devout men buried Stephen and made a loud lament over him.
3
Saul, meanwhile, was trying to destroy the church; entering house after house and dragging out men and women, he handed them over for imprisonment.
4
Now those who had been scattered went about preaching the word.
5
Thus Philip went down to [the] city of Samaria and proclaimed the Messiah to them.
6
With one accord, the crowds paid attention to what was said by Philip when they heard it and saw the signs he was doing.
7
For unclean spirits, crying out in a loud voice, came out of many possessed people, and many paralyzed and crippled people were cured.
8
There was great joy in that city.
R: Let all the earth cry out to God with joy.
1
Shout joyfully to God, all you on earth,
2
sing praise to the glory of his name; proclaim his glorious praise.
3
Say to God, "How tremendous are your deeds!
(R)
4
"Let all on earth worship and sing praise to you, sing praise to your name!"
5
Come and see the works of God, his tremendous deeds among the children of Adam.
(R)
6
He has changed the sea into dry land; through the river they passed on foot; therefore let us rejoice in him.
7
He rules by his might forever.
(R)
Jesus begins this discourse by deferring to the Father. He tells us that all He does is according to His Father's will. In this we see the unity of the mind and heart of the Father and Son in all that Jesus does. It is important for us to reflect upon this unity as it models for us the harmony we must have with the Holy Spirit if we are to truly become disciples of Jesus. Let us pray that we will be able to let go of our own dreams if they are not the will of God for us.
35
Jesus said to the crowds, "I am the bread of life; whoever comes to me will never hunger, and whoever believes in me will never thirst.
36
But I told you that although you have seen [me], you do not believe.
37
Everything that the Father gives me will come to me, and I will not reject anyone who comes to me,
38
because I came down from heaven not to do my own will but the will of the one who sent me.
39
And this is the will of the one who sent me, that I should not lose anything of what he gave me, but that I should raise it [on] the last day.
40
For this is the will of my Father, that everyone who sees the Son and believes in him may have eternal life, and I shall raise him on the last day."
think:
Will we allow God the freedom to work in our lives to make them extraordinary or not?
_________________________________________________________

God's special verse/thought for me today________________
_________________________________________________________

T O D A Y ' S BLESSING LIST
Thank You Lord for:
____________________________________
_______________________________________________________
READ THE BIBLE IN ONE YEAR Leviticus 8-10
the letters oF An illiterAte
If our times are troubled, the time of today's saint was horrible. The plague had decimated the population in Europe; bandits roamed around and killed and maimed; the popes had fled Rome and resided in Avignon, France; the Church was in such a mess that one could only expect Her end in the near future. But "times are never so bad that a good man cannot live in them… Only in a bad world can we become good. Bad times are for good people… All saints lived in the middle of crises" (Peter Kreeft).
St. Catherine of Siena was the most unlikely person to bring about a change in her messy world and Church — but she did it. Her hundreds of letters, sent to the pope, to kings and other leaders finally convinced the pope to return where the successor of St. Peter was supposed to be: in Rome near the tomb of Peter. They convinced worldly leaders to work for reconciliation and peace. You would not believe it by her letters but Catherine was illiterate: she could neither read nor write! She had to dictate her letters. But what she wrote emerged from a deep mystical union with Christ, from a deep love for Christ's Church.
Catherine was not a nun. She was a Dominican tertiary and lived in a small cell in her home. When she felt that the Church needed a great sacrifice to be totally healed, she offered herself. In a vision, it was as if the church was placed on her back like a huge ship. She collapsed and died after several weeks of pain and paralysis at the age of 33. Those who buried her found the stigmata on her body. What does St. Catherine tell us? The first is that we don't have to enter a monastery to be of service to the Church. A second message is: Love the Church! She saw the scandals but she did not turn away from the
Church as so many do today when they hear of scandals in the present-day Church. When we hear about such scandals we are shocked of course, but we should learn from St. Catherine that in such moments the Church needs more our love and care than our criticism.
Fr. Rudy Horst, SVD
Do I criticize the Church when I hear of scandals? Do I pray for those in the Church who damage her image? Do I defend the Church Christ loves so much?
Lord, the example of St.Catherine is amazing. May I learn from this "illiterate" saint to love You and the Church so much that I never criticize Her but contribute to a change for the better.
St. Catherine of Siena, Virgin, pray for us.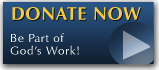 The FEAST is one of the happiest places on earth.

Click Here to find a Feast near you!
KERYGMA TV! is BACK
KERYGMA TV is on a new time slot and new channel Sundays 8 a.m. at IBC 13
Need Counseling? No Landline?
Now, you can use your mobile phone to call a friend for counseling at 09228407031. Or you may call our landlines 7266728, 7264709, 7259999 Mon-Fri 24-hrs, Sat 6am-5pm, Sun 6am-10am
BO BLOGS!
Go to Bo's Official Site and read his almost daily blog! Its not news, but thoughts and musings of Bo Sanchez. Get to know Bo in a more personal way --and find out what it means to live the life of a preacher. You get to enrich your faith as well.
DONATION
Remember to always donate your "first fruits"-not the last. Click on the "Donation" Box under the members menu - and you'll even see links to the nearest branches of the Banks where you can deposit.