READINGS for 2009-04-27
"Do not work for food that perishes but for the food that endures for eternal life." – John 6:27
"Aim higher! You don't plan to go back to living in an apartment when you're already in a condo, right?!" That was our president, rallying our sales people during the annual planning session.
The words echoed to where I sat, and I wondered, "Is he talking to me?" You see, when this happened, I was considering moving to a lesser paying but more personally rewarding job. I was given the opportunity to turn my part-time work into a full-time one. I felt more like a square peg in a round hole, trying to fit into the business world. I felt divided: my mind challenged by the demands of my present job, but my heart longed to do ministry work.
And so I looked back at my experience — my life's journey and patterns. It showed one thing that remained constant throughout: my love affair with the printed word. At that moment, I knew I had to make a choice in favor of the work that endures for eternal life, even if that meant earning less. It's a call for deeper faith and trust in God's divine providence.
Tess Atienza
Do you hear a stirring in your heart to work for God? Listen. Then do what's necessary.
Dear God, I thank You for the gifts You have blessed me with. Here I am, offering to use them mightily for Your glory.
Sometimes the only way to fight the truth is with lies and this is exactly what Stephen's opponents resort to using. This may succeed in the short term but ultimately the truth will prevail. The Gospel continues to be proclaimed; the opponents of Stephen, like him, are dead but it is the legacy of Stephen that prevails even today. Each of us has to choose to make our lives matter by following the truth. If we give in to the expediency of the present moment we will consign our lives to the trash heap of history and be forgotten … very quickly!
8
Stephen, filled with grace and power, was working great wonders and signs among the people.
9
Certain members of the so-called Synagogue of Freedmen, Cyrenians, and Alexandrians, and people from Cilicia and Asia, came forward and debated with Stephen,
10
but they could not withstand the wisdom and the spirit with which he spoke.
11
Then they instigated some men to say, "We have heard him speaking blasphemous words against Moses and God."
12
They stirred up the people, the elders, and the scribes, accosted him, seized him, and brought him before the Sanhedrin.
13
They presented false witnesses who testified, "This man never stops saying things against [this] holy place and the law.
14
For we have heard him claim that this Jesus the Nazorean will destroy this place and change the customs that Moses handed down to us."
15
All those who sat in the Sanhedrin looked intently at him and saw that his face was like the face of an angel.
Psalm 119:23-24. 26-27. 29-30
r: Blessed are they who follow the law of the lord!
23
Though princes meet and talk against me, your servant meditates on your statutes.
24
Yes, your decrees are my delight; they are my counselors.
(R)
26
I declared my ways, and you answered me; teach me your statutes.
27
Make me understand the way of your precepts, and I will meditate on your wondrous deeds.
(R)
29
Remove from me the way of falsehood, and favor me with your law.
30
The way of truth I have chosen; I have set your ordinances before me.
(R)
Jesus tells His followers that a life of discipleship is the only way to ensure that we do what God wants us to do. Our lives are an adventure of discovering what this exactly means for each of us. No two people are the same and thus we cannot expect it to be the same for any two of us. This then is the adventure: discovering what makes us different and then allowing our particular light or gifts to shine forth in the Kingdom of God.
22
[After Jesus had fed the five thousand men, his disciples saw him walking on the sea.] The next day, the crowd that remained across the sea saw that there had been only one boat there, and that Jesus had not gone along with his disciples in the boat, but only his disciples had left.
23
Other boats came from Tiberias near the place where they had eaten the bread when the Lord gave thanks.
24
When the crowd saw that neither Jesus nor his disciples were there, they themselves got into boats and came to Capernaum looking for Jesus.
25
And when they found him across the sea they said to him, "Rabbi, when did you get here?"
26
Jesus answered them and said, "Amen, amen, I say to you, you are looking for me not because you saw signs but because you ate the loaves and were filled.
27
Do not work for food that perishes but for the food that endures for eternal life, which the Son of Man will give you. For on him the Father, God, has set his seal."
28
So they said to him, "What can we do to accomplish the works of God?"
29
Jesus answered and said to them, "This is the work of God, that you believe in the one he sent."
think:
Each of us has to choose to make our lives matter by following the truth.
_________________________________________________________

God's special verse/thought for me today________________
_________________________________________________________

T O D A Y ' S BLESSING LIST
Thank You Lord for:
____________________________________
_______________________________________________________
READ THE BIBLE IN ONE YEAR Leviticus 4-5
DiFFerent kinDs oF hunGer
Even when we come from a good meal, we all still hunger for something. Unfortunately, many among us hunger for solid food but cannot afford it. And those who have enough of every day food hunger for other things. Just ask yourself:
What do I most hunger for: health, money, love, truth, prestige, a promotion? The list can be long. Jesus discussed this issue with those who sought Him after He had multiplied the five barley loaves and so fed a huge crowd. When they rushed around the lake to catch up with Jesus, were they simply hungry again? Were they hungry for things which satisfy the body or for that which satisfies the heart and soul? Jesus then faces the crowd and when He began to speak to them, He echoes a question posed by the prophet Isaiah: "Why do you spend your money for that which is not bread, and your labor for that which does not satisfy?"
There are two kinds of hunger: physical and spiritual hunger. The physical hunger we can satisfy; we can and even should also satisfy the physical hunger of those who have not enough to eat. But only God can satisfy the spiritual hunger — the hunger for truth, for life and for love; the hunger for justice, for goodness and for holiness.
Jesus also spoke about the works of God and what we must do to be doing the works of God. His answer sounds very simple: We do the works of God when we believe in God's Son whom He — out of love — has sent into the world to save the world. Here Jesus offers a new relationship with God which issues in a new kind of life: a life of love and service; a life of forgiveness of others which corresponds to God's mercy and kindness; a life of holiness and purity which corresponds to God's holiness; a life of submission and trust which corresponds to the wisdom of God. This is the work which Jesus directs us to do and enables us to perform in the power of the Holy Spirit.
Fr. Rudy Horst, SVD
Do I hunger for the bread which comes down from heaven and thirst for the words of everlasting life?
Lord, You alone can satisfy the deepest longing and hunger in my heart. May I always hunger for the imperishable bread, that I may be satisfied in You alone. Nourish and strengthen me that I may serve You with greater joy, generosity and zeal all the days of my life.
St. Peter Canisius, Priest, pray for us.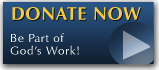 The FEAST is one of the happiest places on earth.

Click Here to find a Feast near you!
KERYGMA TV! is BACK
KERYGMA TV is on a new time slot and new channel Sundays 8 a.m. at IBC 13
Need Counseling? No Landline?
Now, you can use your mobile phone to call a friend for counseling at 09228407031. Or you may call our landlines 7266728, 7264709, 7259999 Mon-Fri 24-hrs, Sat 6am-5pm, Sun 6am-10am
BO BLOGS!
Go to Bo's Official Site and read his almost daily blog! Its not news, but thoughts and musings of Bo Sanchez. Get to know Bo in a more personal way --and find out what it means to live the life of a preacher. You get to enrich your faith as well.
DONATION
Remember to always donate your "first fruits"-not the last. Click on the "Donation" Box under the members menu - and you'll even see links to the nearest branches of the Banks where you can deposit.