READINGS for 2009-04-26
"Why are you troubled?" – Luke 24:38
There I was, unsure what to do because Dad didn't have a cell phone. I had asked him to pick me up at the wrong area — the restricted arrival lobby at the airport. I had forgotten you needed special clearance to go up there. Problem was, Dad didn't have a cell phone.
I chose to wait where he said he would pick me up.
And lo and behold, after a few minutes, Dad arrived. I didn't know how he did it, but he kept his word.
I asked him how he got past security. His simple answer: "I told them I had to pick up my son."
Ours was the only car on the ramp. I almost felt like I was a VIP. Sometimes we get anxious that God won't fulfill His Word. But if we just reflect on His faithfulness, we'll realize that He has never abandoned us in the past and He has no reason to abandon us in the future. He'll always pick us up and save us from our situation.
After all… in His eyes, we all are VIPs.
George Gabriel
Do you feel abandoned? Just wait… your Father is on His way.
Peter tells the people the story of Jesus as he saw it and understands it. He does not try to make it easier for them to accept. He bluntly tells the Jews that they are complicit in the suffering and death of Jesus because they accused Him before Pilate who eventually sentenced Jesus to death. The reason Jesus died on the cross was to forgive all our sins. It is not just the Jews that are complicit through their allegations against Jesus; we all are — because of our sins! Apportioning blame rarely solves any problem. What is important is that we avoid sin in the future.
13
Peter said to the people: "The God of Abraham, the God of Isaac, and the God of Jacob, the God of our ancestors, has glorified his servant Jesus whom you handed over and denied in Pilate's presence, when he had decided to release him.
14
You denied the Holy and Righteous One and asked that a murderer be released to you.
15
The author of life you put to death, but God raised him from the dead; of this we are witnesses.
17
Now I know, brothers, that you acted out of ignorance, just as your leaders did;
18
but God has thus brought to fulfillment what he had announced beforehand through the mouth of all the prophets, that his Messiah would suffer.
19
Repent, therefore, and be converted, that your sins may be wiped away."
Psalm 4:2. 4. 7-8. 9 (7a)
R: Lord, let your face shine on us.
1 [2]
When I call, answer me, O my just God, you who relieve me when I am in distress; have pity on me, and hear my prayer!
(R)
3 [4]
Know that the LORD does wonders for his faithful one; the LORD will hear me when I call upon him.
(R)
6 [7]
O LORD, let the light of your countenance shine upon us!
7 [8]
You put gladness into my heart.
(R)
8 [9]
As soon as I lie down, I fall peacefully asleep, for you alone, O LORD, bring security to my dwelling.
(R)
John has an agenda when he writes this letter. He wants to make it quite clear that the responsibility of a Christian is to grow in love for God and for his or her neighbor. This means rooting out the sin in our lives! Jesus' death and resurrection is the source of grace for us and we need to learn how to 'tap into it' through faith. Obedience to the commandments is important as the outward expression of our Christianity; faith is more important as it is the foundation upon which our outward expression is built.
1
My children, I am writing this to you so that you may not commit sin. But if anyone does sin, we have an Advocate with the Father, Jesus Christ the righteous one.
2
He is expiation for our sins, and not for our sins only but for those of the whole world.
3
The way we may be sure that we know him is to keep his commandments.
4
Whoever says, "I know him," but does not keep his commandments is a liar, and the truth is not in him.
5
But whoever keeps his word, the love of God is truly perfected in him.
Jesus appeared to His disciples and others in various different settings and ways. This was probably to give greater credence to the resurrection; the more and varied the appearance, the harder it will be to discredit. Doubts will always assail us if we follow the path of discipleship. The devil will not leave us alone as he hates to see someone following Jesus. We are in a battle that will consume our entire lives, so we had better be ready for a battle. Let us pray for the grace to live the life God calls us to and call others to it as well.
35
The two disciples recounted what had taken place on the way and how he was made known to them in the breaking of the bread.
36
While they were still speaking about this, he stood in their midst and said to them, "Peace be with you."
37
But they were startled and terrified and thought that they were seeing a ghost.
38
Then he said to them, "Why are you troubled? And why do questions arise in your hearts?
39
Look at my hands and my feet, that it is I myself. Touch me and see, because a ghost does not have flesh and bones as you can see I have."
40
And as he said this, he showed them his hands and his feet.
41
While they were still incredulous for joy and were amazed, he asked them, "Have you anything here to eat?"
42
They gave him
a piece of baked fish;
43
he took it and ate it in front of them.
44
He said to them, "These are my words that I spoke to you while I was still with you, that everything written about me in the law of Moses and in the prophets and psalms must be fulfilled."
45
Then he opened their minds to understand the scriptures.
46
And he said to them, "Thus it is written that the Messiah would suffer and rise from the dead on the third day
47
and that repentance, for the forgiveness of sins, would be preached in his name to all the nations, beginning from Jerusalem.
48
You are witnesses of these things."
think
:
It is not just the Jews that are complicit through their allegations against Jesus; we all are — because of our sins!
_________________________________________________________

God's special verse/thought for me today________________
_________________________________________________________

T O D A Y ' S BLESSING LIST
Thank You Lord for:
____________________________________
_______________________________________________________
READ THE BIBLE IN ONE YEAR Leviticus 1-3
Things to be grateful for from the past week
________________________________________________________________
________________________________________________________________
_________________________________________________________________
Things to ask God for in the coming week
________________________________________________________________
_________________________________________________________________
________________________________________________________________
Most important word God told me this week
________________________________________________________________
________________________________________________________________
________________________________________________________________
You may have heard the famous prayer, "Lord, grant me the gift of patience — but give it to me right now!"
Patience is an attitude many have difficulties with — me included. How often do I get irritated with my students when, after explaining something slowly and in detail, a question comes that shows that at least one student had not grasped anything? How often do I get impatient when a driver slows me down or another driver did not follow the traffic rules and so caused a traffic mess and delay? The list is endless.
Often I wonder whether God also gets impatient with me and with humanity. Last year we experienced the horrible abuse of the holy Mass, when Masses were offered for the resignation of the President and others for her support. I thought God must be very angry. The holy Mass is supposed to unite the people of God around the
Table of the Lord; but this practice only divides and God surely will not listen to both sides. And still — God seems to have patience with abuses of the Mass for partisan political foes — as He has patience with me a sinner; as He is patient with many of our superstitious beliefs.
Patience needs trust in the good intentions of others, of understanding the weaknesses of others. Patience trusts that in the end a good result will come out of the effort.
Today's Gospel shows once more the patience of the Lord with His disciples. We read how He lets them touch Him so that these superstitious disciples of His would let go of their fear that He is a ghost. He asked for something to eat to prove that He is real. Let us not condemn the disciples for stretching the patience of the Lord. We are not any better. We have doubted at times. We have had (or still have) difficulties in understanding, accepting and putting into practice some of His teachings. Some of us might even have come to the conclusion that Jesus is not real but only a myth. And yet, Jesus remains patient with us, as He was patient with His disciples. After all, real patience is a fruit of love; and who loves more intense and real than Christ, the personified Love of God?
Fr. Rudy Horst, SVD
What in my life might demand much patience of God with me?
Risen Lord, I have discovered how much You love me because of the immense patience You have for me. Thank You. This encourages
me to continue my struggle on my pilgrimage of faith.
St. Paschasius, Abbot, pray for us.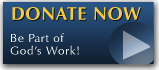 The FEAST is one of the happiest places on earth.

Click Here to find a Feast near you!
KERYGMA TV! is BACK
KERYGMA TV is on a new time slot and new channel Sundays 8 a.m. at IBC 13
Need Counseling? No Landline?
Now, you can use your mobile phone to call a friend for counseling at 09228407031. Or you may call our landlines 7266728, 7264709, 7259999 Mon-Fri 24-hrs, Sat 6am-5pm, Sun 6am-10am
BO BLOGS!
Go to Bo's Official Site and read his almost daily blog! Its not news, but thoughts and musings of Bo Sanchez. Get to know Bo in a more personal way --and find out what it means to live the life of a preacher. You get to enrich your faith as well.
DONATION
Remember to always donate your "first fruits"-not the last. Click on the "Donation" Box under the members menu - and you'll even see links to the nearest branches of the Banks where you can deposit.