READINGS for 2009-04-25
Feast of St. Mark, Evangelist
"They will lay hands on the sick, and they will recover." – Mark 16:18
There she was on the plane and it was as if time stood still. Celia and I were schoolmates at St. Theresa's College and it was a pleasant surprise to see each other on a flight to Singapore. After a warm hug, we started talking and giggling just like we did more than 20 years ago.
But that's just half of the story. I learned that she was flying with her 10-year-old daughter, Sari, who developed a high fever during the flight. When my friend found out that I had just taken my Life in the Spirit seminar, she urged me to pray for the child's healing. I wanted to disappear from the plane right there and then.
Being new in the renewal, I couldn't believe anyone would ask me to heal a sick child much less at 30,000 feet above sea level in front of a long row of passengers. But Celia was unrelenting and I found myself being pulled to where her sick daughter was seated. The word of God declares, "Without cost you have received; without cost you are to give." I was effortless as the healing words began to flow. The Holy Spirit had taken over. I was amazed when I found out later that Sari's fever had vanished. The Lord used me to minister to the sick.
Mari Garcia
"Cure the sick, raise the dead, cleanse lepers, drive out demons." (Matthew 10:8)
Lord, may You continue to use me as a laborer in Your vineyard.
The Gospel of Mark was probably the first one written but we can never be sure of this, and it does not really matter. It is quite an amazing piece of writing in that in 16 short chapters he presents an incredibly sharp and clear picture of Jesus and His message — the call to become disciples. There is an imperative in his writing caused mainly by the repetition of the word 'immediately.' The call to discipleship cannot be delayed — in the words of Paul, "Today is the day of salvation" (2 Corinthians 6:1).
5
Beloved: Clothe yourselves with humility in your dealings with one another, for: "God opposes the proud but bestows favor on the humble."
6
So humble yourselves under the mighty hand of God, that he may exalt you in due time.
7
Cast all your worries upon him because he cares for you.
8
Be sober and vigilant. Your opponent the devil is prowling around like a roaring lion looking for [someone] to devour.
9
Resist him, steadfast in faith, knowing that your fellow believers throughout the world undergo the same sufferings.
10
The God of all grace who called you to his eternal glory through Christ [Jesus] will himself restore, confirm, strengthen, and establish you after you have suffered a little.
11
To him be dominion forever. Amen.
12
I write you this briefly through Silvanus, whom I consider a faithful brother, exhorting you and testifying that this is the true grace of God. Remain firm in it.
13
The chosen one at Babylon sends you greeting, as does Mark, my son.
14
Greet one another with a loving kiss. Peace to all of you who are in Christ.
R: For ever I will sing the goodness of the Lord.
1 [2]
The favors of the LORD I will sing forever; through all generations my mouth shall proclaim your faithfulness.
2 [3]
For you have said, "My kindness is established forever"; in heaven you have confirmed your faithfulness.
(R)
5 [6]
The heavens proclaim your wonders, O LORD, and your faithfulness, in the assembly of the holy ones.
6 [7]
For who in the skies can rank with the LORD? Who is like the LORD among the sons of God?
(R)
15 [16]
Blessed the people who know the joyful shout; in the light of your countenance, O LORD, they walk.
16 [17]
At your name they rejoice all the day, and through your justice they are exalted.
(R)
One of the most important aspects of Christian life is to realize that one is connected to others in a reality the theologians call the "body of Christ." The only way we can hope to persevere in the call to follow Christ is to unite ourselves with others following the same call, and to strengthen and support one another as best we can. Let us seek always to work with others in the work of the Kingdom so that we will be better able to complete what we have begun.
15
Jesus appeared to the Eleven and said to them: "Go into the whole world and proclaim the gospel to every creature.
16
Whoever believes and is baptized will be saved; whoever does not believe will be condemned.
17
These signs will accompany those who believe: in my name they will drive out demons, they will speak new languages.
18
They will pick up serpents [with their hands], and if they drink any deadly thing, it will not harm them. They will lay hands on the sick, and they will recover."
19
So then the Lord Jesus, after he spoke to them, was taken up into heaven and took his seat at the right hand of God.
20
But they went forth and preached everywhere, while the Lord worked with them and confirmed the word through accompanying signs.
think:
The call to discipleship cannot be delayed — in the words of Paul, "Today is the day of salvation" (2 Corinthians 6:1).
_________________________________________________________

God's special verse/thought for me today________________
_________________________________________________________

T O D A Y ' S BLESSING LIST
Thank You Lord for:
____________________________________
_______________________________________________________
READ THE BIBLE IN ONE YEAR Psalm 84-88
the Gospel AccorDinG to st. mArk AnD us
"Which of the four Gospels do you like most?," I sometimes ask in class when I begin my introduction to the New Testament. Most students like the Gospel by Luke and John, or by Matthew, but so far nobody has answered that he/she likes Mark's Gospel. In a way this is understandable. Mark's Gospel is the oldest and the shortest of the four Gospels and Jesus is portrayed sometimes as getting angry and irritated with His disciples. But it is a great Gospel, inspired by God's Spirit like the others and found worthy by the Church to be included in the Bible.
Mark wrote it for his community in Rome which went through a crisis of faith. A fierce persecution by Emperor Nero had shocked the community. Instead of experiencing peace and paradise on earth after baptism, there was more suffering. And so the questions arose: Did we make the right decision when we had ourselves baptized? Was Jesus who died a shameful death on the cross really the Messiah? Was Hereally the Son of God? Why all this suffering?
These are questions we also ask ourselves sometimes. And Mark tries to answer these questions. He, like no other evangelist, stresses that following Christ means to take up the cross and follow the Master to Calvary. There is no glory without first the acceptance of the cross.
No other evangelist portrays the disciples as so dumb. That's why Jesus gets irritated with them sometimes. And the community of Mark surely identified with these disciples. I think we can also identify with them. For we, too, have difficulty at times in understanding Jesus' teaching, especially when it comes to the crosses in our lives. And so, the Gospel of Mark speaks to us as it did to the Christian community in Rome. Open the Gospel of Mark and read it from beginning to end in one sitting. Allow yourself to be touched by the sometimes harsh words and thank the Lord that He inspired Mark to write a Gospel so timely for us who try to avoid the cross.
Fr. Rudy Horst, SVD
Do I realize that becoming a disciple of Christ means also to take up my cross(es) and follow Him?
Lord, thank You for St. Mark and his Gospel. Reading it encourages me to follow You all the way. I tend to avoid suffering and complain when I cannot avoid it. Help me to realize that You did not promise a paradise on earth but only glory in heaven.
St. Mark the Evangelist, pray for us.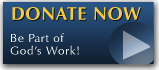 The FEAST is one of the happiest places on earth.

Click Here to find a Feast near you!
KERYGMA TV! is BACK
KERYGMA TV is on a new time slot and new channel Sundays 8 a.m. at IBC 13
Need Counseling? No Landline?
Now, you can use your mobile phone to call a friend for counseling at 09228407031. Or you may call our landlines 7266728, 7264709, 7259999 Mon-Fri 24-hrs, Sat 6am-5pm, Sun 6am-10am
BO BLOGS!
Go to Bo's Official Site and read his almost daily blog! Its not news, but thoughts and musings of Bo Sanchez. Get to know Bo in a more personal way --and find out what it means to live the life of a preacher. You get to enrich your faith as well.
DONATION
Remember to always donate your "first fruits"-not the last. Click on the "Donation" Box under the members menu - and you'll even see links to the nearest branches of the Banks where you can deposit.