READINGS for 2009-04-22
"But whoever lives the truth comes to the light, so that his works may be clearly seen as done in God." – John 3:21
Have you ever wondered why moths are drawn to a light bulb, burning candle or your car's headlights? A moth is phototactic, that's why. This simply means that it moves automatically towards any light source. Once it comes close to a bright light, the moth has difficulty leaving the light because going back into the dark will cause it to become blind.
How I envy the moth. I wish I were phototactic just like it and let myself be drawn to the luminous light that is Jesus and remain with Him. But there are times when I choose to stay in the darkness of my hypocrisy, my insecurities and my sinfulness. I close my eyes and pretend to be blind to the truth that He patiently waits for me to return.
As I emerge from my dark pit, I know Jesus is there, with His arms outstretched, bidding me to come to Him. His unconditional love and endless mercy shines ever brightly to pierce the darkness. Indeed, "my God turns my darkness into light" (Psalm 18:28) and all I need to do is to humble myself and ask for His forgiveness.
Dina Pecaña
"You are my lamp, O Lord; the Lord turns my darkness into light." (2 Samuel 22:29)
Surround me with Your light, Jesus, and penetrate the very depths of my being with that light. Let there remain no area of darkness in me
but transform me with the healing light of Your love. Open me completely to receive Your love.
I find it amazing that the authorities would persevere in fighting the proclamation of the apostles given the extraordinary miracles worked by the Holy Spirit in those early days. I suppose there will always be those who would fly against the wind no matter how futile that may be. But then, I suppose God might say the same thing about us in that we continue to sin when we do not need to do so given that He has given us victory over sin!
17
The high priest rose up and all his companions, that is, the party of the Sadducees, and, filled with jealousy,
18
laid hands upon the apostles and put them in the public jail.
19
But during the night, the angel of the Lord opened the doors of the prison, led them out, and said,
20
"Go and take your place in the temple area, and tell the people everything about this life."
21
When they heard this, they went to the temple early in the morning and taught. When the high priest and his companions arrived, they convened the Sanhedrin, the full senate of the Israelites, and sent to the jail to have them brought in.
22
But the court officers who went did not find them in the prison, so they came back and reported,
23
"We found the jail securely locked and the guards stationed outside the doors, but when we opened them, we found no one inside."
24
When they heard this report, the captain of the temple guard and the chief priests were at a loss about them, as to what this would come to.
25
Then someone came in and reported to them, "The men whom you put in prison are in the temple area and are teaching the people."
26
Then the captain and the court officers went and brought them in, but without force, because they were afraid of being stoned by the people.
Psalm 34:2-3. 4-5. 6-7. 8-9
R: The Lord hears the cry of the poor.
1 [2]
I will bless the LORD at all times; his praise shall be ever in my mouth.
2 [3]
Let my soul glory in the LORD; the lowly will hear me and be glad.
(R)
3 [4]
Glorify the LORD with me, let us together extol his name.
4 [5]
I sought the LORD, and he answered me and delivered me from all my fears.
(R)
5 [6]
Look to him that you may be radiant with joy, and your faces may not blush with shame.
6 [7]
When the poor one called out, the LORD heard, and from all his distress he saved him.
(R)
7 [8]
The angel of the LORD encamps around those who fear him, and delivers them.
8 [9]
Taste and see how good the LORD is; happy the man who takes refuge in him.
(R)
It is important to remember that God is not a God of condemnation. But there will come a time when sin will be condemned once and for all and never allowed to raise its evil head ever again. Thus we should be vigilant in our efforts to overcome sin so that we will not stand condemned as unrepentant sinners on the Last Day.
16
God so loved the world that he gave his only Son, so that everyone who believes in him might not perish but might have eternal life.
17
For God did not send his Son into the world to condemn the world, but that the world might be saved through him.
18
Whoever believes in him will not be condemned, but whoever does not believe has already been condemned, because he has not believed in the name of the only Son of God.
19
And this is the verdict, that the light came into the world, but people preferred darkness to light, because their works were evil.
20
For everyone who does wicked things hates the light and does not come toward the light, so that his works might not be exposed.
21
But whoever lives the truth comes to the light, so that his works may be clearly seen as done in God.
think:
We should be vigilant in our efforts to overcome sin so that we will not stand condemned as unrepentant sinners on the Last Day.
_________________________________________________________

God's special verse/thought for me today________________
_________________________________________________________

T O D A Y ' S BLESSING LIST
Thank You Lord for:
____________________________________
_______________________________________________________
READ THE BIBLE IN ONE YEAR Psalm 73-76
"tell the WorlD oF his love!"
Reading today's Gospel passage, many of us cannot help but remember the theme song of the World Youth Day held in Manila. Those days in January 1995 remain unforgotten for all those who participated and saw Pope John Paul II either in person or on the TV screen. "For God so loved the world…." The song began and ended with the triumphant challenge, "Tell the world of His love."
"God so loved the world." These words, reflections of the evangelist, summarize the whole Gospel according to John and the whole Christianity. But the beautiful melody of the song should not blind us to the truth that, yes, God loves us for He is love, yet His profound love becomes effective only in those who open their hearts to Christ's person and teaching — in other words, those who believe in Christ.
The evangelist who wrote today's Gospel passage makes us aware of something we easily overlook: We judge ourselves, or better, if we are in the end condemned, we have condemned ourselves. "Whoever refuses to believe [in Christ] is
condemned already." The Jesuit Fr. Luis Bermejo wrote, "Hell is not a case of a death sentence executed by God, but a suicide perpetrated by man." Refusal of God's love, refusal of Christ's teaching can separate us forever from the light of the Risen Christ. And God respects our freedom. Let me quote once more Fr. Bermejo, "God has an incredible respect for man's freedom, even when this freedom is foolishly abused by man… Man's freedom is a sacred shrine where not even God dares to enter… God looks on and weeps and He weeps because He loves… At the end, God is reluctantly forced to say 'thy will be done in hell as it was on earth.'"
Jesus, sent by God who is Love, came to save us. He wants nothing more than that we will be saved. But we have to cooperate. How? By loving Christ, and keeping His commandment of love. That's our key to heaven.
Fr. Rudy Horst, SVD
Am I aware that it is I who determines my eternal future? That it all depends on my sincere faith in and love for Christ?
Lord, thank You for Your profound love for me and all humanity. May I never separate myself from You but love You in return, believe in
You and in Your words and practice Your commandment of love to be one day with You forever.
St. Agapitus I, Pope, pray for us.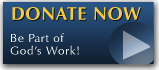 The FEAST is one of the happiest places on earth.

Click Here to find a Feast near you!
KERYGMA TV! is BACK
KERYGMA TV is on a new time slot and new channel Sundays 8 a.m. at IBC 13
Need Counseling? No Landline?
Now, you can use your mobile phone to call a friend for counseling at 09228407031. Or you may call our landlines 7266728, 7264709, 7259999 Mon-Fri 24-hrs, Sat 6am-5pm, Sun 6am-10am
BO BLOGS!
Go to Bo's Official Site and read his almost daily blog! Its not news, but thoughts and musings of Bo Sanchez. Get to know Bo in a more personal way --and find out what it means to live the life of a preacher. You get to enrich your faith as well.
DONATION
Remember to always donate your "first fruits"-not the last. Click on the "Donation" Box under the members menu - and you'll even see links to the nearest branches of the Banks where you can deposit.