READINGS for 2009-04-20
"… no one can do these signs that you are doing unless God is with him." – John 3:2
When I was starting on my spiritual journey, I always asked God for signs to guide me. Then I realized that the signs I asked for were dictated by what I wanted. I told the Lord that I would only forgive my enemy if it snowed in Manila. Obviously, I asked for that sign because I didn't want to forgive.
I know someone who asked the Lord to send her a white flower to signify that He wanted her handsome, rich suitor to be her partner for life.
Another friend of mine said that if he saw a white t-shirt that day, it would assure him that God wanted him to work abroad. It's not wrong to ask for signs. But we shouldn't use them to impose our desires on the Lord. God will give signs on His terms, not ours.
As we grow in our journey with Jesus, it's better to ask for a path that will lead to His will for our lives rather than ask for signs. As we faithfully follow the path He has prepared for us, nothing will go wrong
.
Arun Gogna
Do you follow God's path or your own signs?
I believe in You, Lord, whether I see Your hand or not. Even when You are silent, I know You are near.
Prayer must always be at the center of all we do for Jesus. If we seek to build a community of faith without commitment to prayer, it will not last; it will be like building a house of stone and bricks without the mortar! Prayer is the glue that holds the Christian life together — it is the cement, so to speak, in all of our relationships with both God and each other.
23
After their release Peter and John went back to their own people and reported what the chief priests and elders had told them.
24
And when they heard it, they raised their voices to God with one accord and said, "Sovereign Lord, maker of heaven and earth and the sea and all that is in them,
25
you said by the holy Spirit through the mouth of our father David, your servant: 'Why did the Gentiles rage and the peoples entertain folly?
26
The kings of the earth took their stand and the princes gathered together against the Lord and against his anointed.'
27
Indeed they gathered in this city against your holy servant Jesus whom you anointed, Herod and Pontius Pilate, together with the Gentiles and the peoples of Israel,
28
to do what your hand and your will had long ago planned to take place.
29
And now, Lord, take note of their threats, and enable your servants to speak your word with all boldness,
30
as you stretch forth [your] hand to heal, and signs and wonders are done through the name of your holy servant Jesus."
31
As they prayed, the place where they were gathered shook, and they were all filled with the Holy Spirit and continued to speak the word of God with boldness.
R: Blessed are all who take refuge in the Lord.
1
Why do the nations rage and the peoples utter folly?
2
The kings of the earth rise up, and the princes conspire together against the LORD and against his anointed.
3
"Let us break their fetters and cast their bonds from us!"
(R)
4
He who is throned in heaven laughs; the LORD derides them.
5
Then in anger he speaks to them; he terrifies them in his wrath.
6
"I myself have set up my king on Zion, my holy mountain."
7
I will proclaim the decree of the LORD.
(R)
The LORD said to me, "You are my son; this day I have begotten you.
8
Ask of me and I will give you the nations for an inheritance and the ends of the earth for your possession.
9
You shall rule them with an iron rod; you shall shatter them like an earthen dish."
(R)
Being born of the Spirit is an adventure to be lived and something that no amount of reading or teaching can one properly prepare for. The life of the Spirit is the pinnacle experience of faith where a person realizes that the only thing that matters is to love and be obedient to God — everything else will take care of itself. I have never sought adventure as I have tried to follow God but it has come anyway. If we seek adventure without the will of God, I am sure the end will not be satisfying.
1
There was a Pharisee named Nicodemus, a ruler of the Jews.
2
He came to Jesus at night and said to him, "Rabbi, we know that you are a teacher who has come from God, for no one can do these signs that you are doing unless God is with him."
3
Jesus answered and said to him, "Amen, amen, I say to you, no one can see the kingdom of God without being born from above."
4
Nicodemus said to him, "How can a person once grown old be born again? Surely he cannot reenter his mother's womb and be born again, can he?"
5
Jesus answered, "Amen, amen, I say to you, no one can enter the kingdom of God without being born of water and Spirit.
6
What is born of flesh is flesh and what is born of spirit is spirit.
7
Do not be amazed that I told you, 'You must be born from above.'
8
The wind blows where it wills, and you can hear the sound it makes, but you do not know where it comes from or where it goes; so it is with everyone who is born of the Spirit."
think:
Prayer is the glue that holds the Christian life together.
_________________________________________________________

God's special verse/thought for me today________________
_________________________________________________________

T O D A Y ' S BLESSING LIST
Thank You Lord for:
____________________________________
_______________________________________________________
READ THE BIBLE IN ONE YEAR Exodus 37-40
I cannot forget a discussion I watched on TV many years ago. The founder of a charismatic born-again sect sat down with Fr. Tapiador and defended strongly that we must be "born again" in order to be saved. He said it is clearly written in John's Gospel when Jesus said this to Nicodemus. Fr. Tapiador opened the Greek text of today's Gospel passage and read it slowly in the original Greek, then translated every word into English. At the end he smiled an impish smile and said, "My friend, I don't understand. Have you noticed that the text says, 'You must be born from above'? There is nothing about 'born again' in the original text." The founder, without the slightest hesitation, answered, "Then there is something wrong with the original text."
Of course, with such a close-minded person no further discussion is possible. Such a person is not open to the Word of God. Instead of asking, "Lord, what is it You want to tell me?", he puts his ideas into the Word of God and so misses God's liberating Good News.
Nicodemus also misunderstood Jesus first. Nicodemus understood the remark about birth on the earthly, physical level "but Jesus was speaking of greater realities and what He would call true birth and true life — God's own life given by God" (R. Brown). And so Jesus corrects Nicodemus. He speaks about a spiritual rebirth, a birth "from above" and explains further
that this means a birth by "water and the Spirit" — by baptism.
Birth is a beginning. After nine months of growing in the mother's womb, the child begins now to grow visible to all. Parents and relatives observe this growth with delight. What about our spiritual growth after we have been "born from above" in baptism? Is this spiritual growth visible to others and helps them to grow spiritually, too?
As we prepare for Pentecost a few weeks from now, let us ask the Holy Spirit, whom we have received when we were "born from above," to assist us in our spiritual growth.
Fr. Rudy Horst, SVD
Comparing my spiritual growth with the physical growth of a person — am I still a child, a youth or an adult already?
Father, You have adopted me as Your child when I was 'born from above' of water and the Spirit. May I grow into spiritual adulthood so that through me You may inspire my fellowmen.
St. Hildegund, Virgin, pray for us.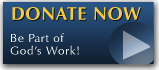 The FEAST is one of the happiest places on earth.

Click Here to find a Feast near you!
KERYGMA TV! is BACK
KERYGMA TV is on a new time slot and new channel Sundays 8 a.m. at IBC 13
Need Counseling? No Landline?
Now, you can use your mobile phone to call a friend for counseling at 09228407031. Or you may call our landlines 7266728, 7264709, 7259999 Mon-Fri 24-hrs, Sat 6am-5pm, Sun 6am-10am
BO BLOGS!
Go to Bo's Official Site and read his almost daily blog! Its not news, but thoughts and musings of Bo Sanchez. Get to know Bo in a more personal way --and find out what it means to live the life of a preacher. You get to enrich your faith as well.
DONATION
Remember to always donate your "first fruits"-not the last. Click on the "Donation" Box under the members menu - and you'll even see links to the nearest branches of the Banks where you can deposit.