READINGS for 2009-04-19
"Peace be with you." – John 20:19
One of my greatest fears is death. I have always been scared of what might happen after my life here on earth is ended. I had moments when I would suddenly feel my gut tighten with fear and it's only when I start saying "Jesus" repeatedly that I'm able to calm down.
Fear is something we all have to deal with. Most of the time, fear is something we create ourselves based on our interpretation of things we do not fully understand.
But God offers us His gift of peace. Jesus said, "My peace I give to you. Not as the world gives do I give it to you. Do not let your hearts be troubled or afraid" (John 14:27). We may discover more peace in our lives if we learn to nurture our awareness of His presence. His peace takes away the fear that is so much a part of living.
Jane Gonzales
Do others see Jesus in you?
Lord, open my eyes and my heart. Let me see You in everyone I meet.
The unity of the Body of Christ is essential for a powerful witness to the truth of the Gospel. This is why we should seek to work together with our parishes, mandated organizations and transparochial organizations, as they are the means by which the Church has sanctioned action in the Body of Christ. Yes, new groups will develop, but there is no point in 'reinventing the wheel' if we do not have to! What is critical is that
we work together as one body in the work of bringing the Good News to the world.
32
The community of believers was of one heart and mind, and no one claimed that any of his possessions was his own, but they had everything in common.
33
With great power the apostles bore witness to the resurrection of the Lord Jesus, and great favor was accorded them all.
34
There was no needy person among them, for those who owned property or houses would sell them, bring the proceeds of the sale,
35
and put them at the feet of the apostles, and they were distributed to each according to need.
Psalm 118:2-4. 13-15. 22-24
R: Give thanks to the Lord for he is good, his love is everlasting.
2
Let the house of Israel say, "His mercy endures forever."
3
Let the house of Aaron say, "His mercy endures forever."
4
Let those who fear the LORD say, "His mercy endures forever."
(R)
13
I was hard pressed and was falling, but the LORD helped me.
14
My strength and my courage is the LORD, and he has been my savior.
15
The joyful shout of victory in the tents of the just
: (R)
22
The stone which the builders rejected has become the cornerstone.
23
By the LORD has this been done; it is wonderful in our eyes.
24
This is the day the LORD has made; let us be glad and rejoice in it.
(R)
Yes, the world needs to be overcome! What does this mean? For the author of this epistle, I think the term 'world' is used in a somewhat pejorative sense to represent those powers that exist in the world that work contrary to the principles of the Gospel. That is, it is a reference to temptation and sin that we must deny or overcome in order to be faithful to the call of discipleship. There is no doubt in my mind that there is plenty in the world that does not help us live Christian lives. The question remains as to whether or not we have the courage and strength to put such powers to death.
1
Beloved: Everyone who believes that Jesus is the Christ is begotten by God, and everyone who loves the father loves [also] the one begotten by him.
2
In this way we know that we love the children of God when we love God and obey his commandments.
3
For the love of God is this, that we keep his commandments. And his commandments are not burdensome,
4
for whoever is begotten by God conquers the world. And the victory that conquers the world is our faith.
5
Who [indeed] is the victor over the world but the one who believes that Jesus is the Son of God?
6
This is the one who came through water and blood, Jesus Christ, not by water alone, but by water and blood. The Spirit is the one that testifies, and the Spirit is truth.
The Gospel story here is about the encounter of Thomas with the Risen Lord Jesus. Let us reflect upon this text in positive terms as all too often our focus here is the lack of faith of Thomas. Yet, the final position of Thomas is one of great faith and trust in Jesus. Yes, he had the advantage of meeting with the Risen Lord, but so have many of the saints through time and we do not begrudge them that blessing. What is important is our final response. We are all on a journey of faith, seeking to come to a deeper relationship with Jesus.
19
On the evening of that first day of the week, when the doors were locked, where the disciples were, for fear of the Jews, Jesus came and stood in their midst and said to them, "Peace be with you."
20
When he had said this, he showed them his hands and his side. The disciples rejoiced when they saw the Lord.
21
Jesus said to them again, "Peace be with you. As the Father has sent me, so I send you."
22
And when he had said this, he breathed on them and said to them, "Receive the holy Spirit.
23
Whose sins you forgive are forgiven them, and whose sins you retain are retained."
24
Thomas, called Didymus, one of the Twelve, was not with them when Jesus came.
25
So the other disciples said to him, "We have seen the Lord." But he said to them, "Unless I see the mark of the nails in his hands and put my finger into the nailmarks and put my hand into his side, I will not believe."
26
Now a week later his disciples were again inside and Thomas was with them. Jesus came, although the doors were locked, and stood in their midst and said, "Peace be with you."
27
Then he said to Thomas, "Put your finger here and see my hands, and bring your hand and put it into my side, and do not be unbelieving, but believe."
28
Thomas answered and said to him, "My Lord and my God!"
29
Jesus said to him, "Have you come to believe because you have seen me? Blessed are those who have not seen and have believed."
30
Now Jesus did many other signs in the presence of [his] disciples that are not written in this book.
31
But these are written that you may [come to] believe that Jesus is the Christ, the Son of God, and that through this belief you may have life in his name.
think
:
We are all on a journey of faith, seeking to come to a deeper relationship with Jesus.
_________________________________________________________

God's special verse/thought for me today________________
_________________________________________________________

T O D A Y ' S BLESSING LIST
Thank You Lord for:
____________________________________
_______________________________________________________
READ THE BIBLE IN ONE YEAR Exodus 34-36
Things to be grateful for from the past week
________________________________________________________________
________________________________________________________________
_________________________________________________________________
Things to ask God for in the coming week
________________________________________________________________
_________________________________________________________________
________________________________________________________________
Most important word God told me this week
________________________________________________________________
________________________________________________________________
________________________________________________________________
Have you received a postcard from friends on vacation that said: "Having a wonderful time. Wish you were here"? Your friends have a lifetime memory to share and all you have is a postcard. It is difficult to become really excited about an experience that you only hear about.
That happened to Thomas when his friends told him, "We have seen the Lord." He just couldn't believe it. Thomas wanted proof. This does not mean that Thomas was a bad person. In fact, perhaps many of us, too, have had doubts about some things we have been taught about Jesus and His church. That does not make us bad people either. Scott Peck writes in his book
Glimpses of the Devil
, "Certainly, it's painful to doubt. It's painful to be confused, which is the way we feel when we're doubting. But that doesn't make it bad. In fact, in most situations it's good to doubt. It's our capacity to doubt that makes us free."
The story of Thomas shows both the patient understanding of Christ and the humble acknowledgment of error on the part of Thomas. It also shows that it was in the community, the place Thomas least expected to meet the Lord, that the personal experience occurred.
After doubt comes joy and hope. Christian hope is not wishful thinking. Christian hope is clear, precise and unwavering. It tells us that we can truly trust and expect that God will give us all we need.
Here the devotion of the Divine Mercy comes in. It is not accidental that the image shows the Risen Lord and that under it He wanted the words written: "Jesus, I trust in you." In a century of terrible wars and unspeakable horrors, Jesus told Sr. Faustina: "Mankind will not have peace until it turns with trust to my mercy." Divine Mercy! This is the Easter gift that the Church receives from the Risen Christ and offers to humanity at the beginning of the third millennium. May the story of Thomas and the message of trust on this Divine Mercy Sunday alleviate our doubts and make our faith deepen.
Fr. Rudy Horst, SVD
How do I deal with doubts? Do I take them as opportunities to search for the truth and so deepen my faith?
Lord, deepen my trust in You to overcome my weaknesses and doubts, to go undisturbed through difficult times. Help me to encourage our weak brothers and sisters as You did with Peter, Thomas and others.
St. Alphege, Bishop and Martyr, pray for us.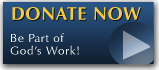 The FEAST is one of the happiest places on earth.

Click Here to find a Feast near you!
KERYGMA TV! is BACK
KERYGMA TV is on a new time slot and new channel Sundays 8 a.m. at IBC 13
Need Counseling? No Landline?
Now, you can use your mobile phone to call a friend for counseling at 09228407031. Or you may call our landlines 7266728, 7264709, 7259999 Mon-Fri 24-hrs, Sat 6am-5pm, Sun 6am-10am
BO BLOGS!
Go to Bo's Official Site and read his almost daily blog! Its not news, but thoughts and musings of Bo Sanchez. Get to know Bo in a more personal way --and find out what it means to live the life of a preacher. You get to enrich your faith as well.
DONATION
Remember to always donate your "first fruits"-not the last. Click on the "Donation" Box under the members menu - and you'll even see links to the nearest branches of the Banks where you can deposit.