READINGS for 2009-04-18
The members of the Council were amazed to see how bold Peter and John were and to learn that they were ordinary men of no education. They realized then that they had been companions of Jesus. – Acts 4:13
I
attended the wake of Bo's dad, Tito Gene Sanchez. Since it was a weeknight, the traffic going to Cubao from Parañaque was heavy. I was also not familiar with the place so I had to make several stops in Cubao to ask for directions. I finally reached the place after two hours of heavy traffic, asking around and going over my reliable road map.
The Mass was about to start when I arrived. During the sermon, I got a good insight from the priest. He told everyone that he didn't personally know Tito Gene. This was also his first Mass with the Sanchez family and the Light of Jesus group. But after a few minutes of talking with the family and getting to know them, he was sure that Tito Gene was a good man. He didn't need to know what Tito Gene did during his life or what he contributed to society. He was sure about it because Tito Gene's children reflected his goodness.
Peter and John were ordinary people yet others were amazed with their boldness. The people only understood where their boldness came from when they realized that they were friends of Jesus.
Alvin Fabella
Do other people see Jesus in you based on your actions?
Jesus, please help me to be more like You each and every day. Amen.
St. Apolonus the Apologist, Martyr, pray for us.
Yes, we have a duty to follow earthly authorities when they make legitimate claims on our obedience. There are times when laws are not just or moral or when the law is being used for purposes other than maintaining truth. When this is the case, we do not have any obligation to follow it. This is precisely the decision the apostles make in today's reading.
13
Observing the boldness of Peter and John and perceiving them to be uneducated, ordinary men, they were amazed, and they recognized them as the companions of Jesus.
14
Then when they saw the man who had been cured standing there with them, they could say nothing in reply.
15
So they ordered them to leave the Sanhedrin, and conferred with one another, saying,
16
"What are we to do with these men? Everyone living in Jerusalem knows that a remarkable sign was done through them, and we cannot deny it.
17
But so that it may not be spread any further among the people, let us give them a stern warning never again to speak to anyone in this name."
18
So they called them back and ordered them not to speak or teach at all in the name of Jesus.
19
Peter and John, however, said to them in reply, "Whether it is right in the sight of God for us to obey you rather than God, you be the judges.
20
It is impossible for us not to speak about what we have seen and heard."
21
After threatening them further, they released them, finding no way to punish them, on account of the people who were all praising God for what had happened.
Psalm 118:1 and 14-15ab. 16-18. 19-21
R: I will give thanks to you, for you have answered me.
1
Give thanks to the LORD, for he is good, for his mercy endures forever.
14
My strength and my courage is the LORD, and he has been my savior.
15
The joyful shout of victory in the tents of the just.
(R)
16
"The right hand of the LORD is exalted; the right hand of the LORD has struck with power."
17
I shall not die, but live, and declare the works of the LORD.
18
Though the LORD has indeed chastised me, yet he has not delivered me to death.
(R)
19
Open to me the gates of justice; I will enter them and give thanks to the LORD.
20
This gate is the LORD's; the just shall enter it.
21
I will give thanks to you, for you have answered me and have been my savior.
(R)
What a fitting way to end the Gospel of Mark — go to the whole world and proclaim the Good News to all creation. It is doubtful that I or anyone needs to add anything to that — the words of Jesus ought to be enough! Let us then hear these words in the depths of our hearts and allow them to become the foundation, or at least part of the foundation, upon which we build our lives.
9
When Jesus had risen, early on the first day of the week, he appeared first to Mary Magdalene, out of whom he had driven seven demons.
10
She went and told his companions who were mourning and weeping.
11
When they heard that he was alive and had been seen by her, they did not believe.
12
After this he appeared in another form to two of them walking along on their way to the country.
13
They returned and told the others; but they did not believe them either.
14
But later, as the eleven were at table, he appeared to them and rebuked them for their unbelief and hardness of heart because they had not believed those who saw him after he had been raised.
15
He said to them, "Go into the whole world and proclaim the gospel to every creature."
think
:
Let us hear these words in the depths of our hearts: go to the whole world and proclaim the Good News to all creation.
_________________________________________________________

God's special verse/thought for me today________________
_________________________________________________________

T O D A Y ' S BLESSING LIST
Thank You Lord for:
____________________________________
_______________________________________________________
READ THE BIBLE IN ONE YEAR Exodus 31-33
the courAGe oF peter AnD John
Our first reading today brings an interesting scene. That Peter had healed a crippled beggar in the name of Jesus annoyed the religious authorities in Jerusalem. After all, a few weeks ago they had finally gotten rid of this "troublemaker from Galilee." And now His disciples, instead of going into hiding, appeared in public claiming Jesus is very much alive. Not only that, in the name of that man whom they had condemned to the most shameful death — crucifixion — His followers began to work amazing miracles which attracted the attention of the people. We can feel the confusion of the Jewish leaders when they say, "What are we going to do?" Their helplessness leads them to prohibit the apostles in speaking again of Jesus.
If the story of Jesus' resurrection had been an invention of the disciples to cover up their disappointment (as some try to argue away the uncomfortable reality of a Risen Christ), Peter and John would have gladly said "Yes" and rejoiced that they had escaped the fate of their Master. But no, their answer could not be stronger, "You must judge whether in God's eyes it is right to listen to you and not to God. We cannot promise to stop proclaiming what we have seen and heard."
Throughout history, many have tried to stop the spreading of the Good News of Christ. Emperors and dictators, Nazism and Communism, have spent effort, time and power to silence those who proclaim that Christ is alive. But to no avail. There were always those courageous men and women who said "No" to those forces and rather chose death than in being silenced. Having failed with threats and torture, the devil has today a more refined method. Through the spread of secularism, relativism and peer pressure, many Christians are in danger of shutting up rather than speaking out in matters of faith, morals and Christian ethics. Only few dare to stand up like Peter and John against these evil suggestions and say: "I cannot remain silent when these proposals contradict everything Christ and the Word of God stand for — a violation of God's commandments and of Christ's teachings."
Fr. Rudy Horst, SVD
Am I afraid to defend the teachings of Christ and the Church when they are attacked by people around me?
Lord, I am a coward. How I admire Peter and John for their courage. Help me to be more courageous so that I will be able to defend what is good, holy and right in Your eyes.
St. Apolonus the Apologist, Martyr, pray for us.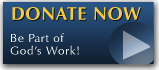 The FEAST is one of the happiest places on earth.

Click Here to find a Feast near you!
KERYGMA TV! is BACK
KERYGMA TV is on a new time slot and new channel Sundays 8 a.m. at IBC 13
Need Counseling? No Landline?
Now, you can use your mobile phone to call a friend for counseling at 09228407031. Or you may call our landlines 7266728, 7264709, 7259999 Mon-Fri 24-hrs, Sat 6am-5pm, Sun 6am-10am
BO BLOGS!
Go to Bo's Official Site and read his almost daily blog! Its not news, but thoughts and musings of Bo Sanchez. Get to know Bo in a more personal way --and find out what it means to live the life of a preacher. You get to enrich your faith as well.
DONATION
Remember to always donate your "first fruits"-not the last. Click on the "Donation" Box under the members menu - and you'll even see links to the nearest branches of the Banks where you can deposit.