READINGS for 2009-04-16
WONDERS AT THE KERYGmA CONFERENCE
"Why are you alarmed? Why are these doubts coming up in your minds?" – Luke 24:38
We were assigned to help in the documentation of the Kerygma Conference 2007 held at the ULTRA, so my husband Ed and I took pictures throughout the three-day conference. At the end of the Healing Mass on the last day of the conference, we figured there would be nothing more worth covering. We were so tired we just slumped on our seat as Fr. Joey Faller, a healing priest, began praying over the sick.
Then, it happened. Fr. Faller laid his hands over a woman on a wheel chair, held her hands and the woman stood up. Ed and I straightened up. The woman moved her legs. We stood up. Then the woman began to walk! "She's walking! She's walking!" Ed and I chorused. Fumbling on our cameras, we dashed — he in front of the woman, I at her back — and clicked our cameras like crazy. Three or more persons on wheelchairs — we lost count — walked that day.
Like the disciples in today's Gospel who were alarmed when they saw Jesus alive, Ed and I were a bit startled when we saw wonders at the Kerygma Conference. But really, we have no doubt in our minds about God's mighty power.
Cynthia Santiago
Look around and marvel over the wonders our Mighty God shows to us every day.
Father, let me see You and Your marvelous power in my life today.
Peter seems to be very quickly finding his feet in explaining the Gospel to those who come to him. It cannot be anything but grace as we are all aware of the fumbling nature of his faith pre-resurrection. This is the difference that the power of God can make to our lives if we let Him in. Let us never be afraid to open up our lives to the workings of God as we can be sure they will always deepen our faith in Him.
11
As the crippled man who had been cured clung to Peter and John, all the people hurried in amazement toward them in the portico called "Solomon's Portico."
12
When Peter saw this, he addressed the people, "You Israelites, why are you amazed at this, and why do you look so intently at us as if we had made him walk by our own power or piety?
13
The God of Abraham, the God of Isaac, and the God of Jacob, the God of our ancestors, has glorified his servant Jesus whom you handed over and denied in Pilate's presence, when he had decided to release him.
14
You denied the Holy and Righteous One and asked that a murderer be released to you.
15
The author of life you put to death, but God raised him from the dead; of this we are witnesses.
16
And by faith in his name, this man, whom you see and know, his name has made strong, and the faith that comes through it has given him this perfect health, in the presence of all of you.
17
Now I know, brothers, that you acted out of ignorance, just as your leaders did;
18
but God has thus brought to fulfillment what he had announced beforehand through the mouth of all the prophets, that his Messiah would suffer.
19
Repent, therefore, and be converted, that your sins may be wiped away,
20
and that the Lord may grant you times of refreshment and send you the Messiah already appointed for you, Jesus,
21
whom heaven must receive until the times of universal restoration of which God spoke through the mouth of his holy prophets from of old.
22
For Moses said: 'A prophet like me will the Lord, your God, raise up for you from among your own kinsmen; to him you shall listen in all that he may say to you.
23
Everyone who does not listen to that prophet will be cut off from the people.'
24
Moreover, all the prophets who spoke, from Samuel and those afterwards, also announced these days.
25
You are the children of the prophets and of the covenant that God made with your ancestors when he said to Abraham, 'In your offspring all the families of the earth shall be blessed.'
26
For you first, God raised up his servant and sent him to bless you by turning each of you from your evil ways."
Psalm 8:2ab and 5. 6-7. 8-9
R: O Lord, our God, how wonderful your name in all the earth!
1 [2]
O LORD, our Lord, how glorious is your name over all the earth!
4 [5]
What is man that you should be mindful of him, or the son of man that you should care for him?
(R)
5 [6]
You have made him little less than the angels, and crowned him with glory and honor.
6 [7]
You have given him rule over the works of your hands, putting all things under his feet.
(R)
7 [8]
All sheep and oxen, yes, and the beasts of the field,
8 [9]
the birds of the air, the fishes of the sea, and whatever swims the paths of the seas.
(R)
Jesus intimates that the disciples should not be surprised at the way He rose from the dead. After all, He often told them that it was going to happen to Him. I think this might be a bit harsh on the part of Jesus in the sense that there was little precedence for the disciples to base their beliefs on. Nevertheless, what Jesus says is true! Let us pray that we would understand what He asks of us and what He teaches us so that we would not be surprised by the things that happen to us as we follow His will.
35
The disciples of Jesus recounted what had taken place on the way and how he was made known to them in the breaking of the bread.
36
While they were still speaking about this, he stood in their midst and said to them, "Peace be with you."
37
But they were startled and terrified and thought that they were seeing a ghost.
38
Then he said to them, "Why are you troubled? And why do questions arise in your hearts?
39
Look at my hands and my feet, that it is I myself. Touch me and see, because a ghost does not have flesh and bones as you can see I have."
40
And as he said this, he showed them his hands and his feet.
41
While they were still incredulous for joy and were amazed, he asked them, "Have you anything here to eat?"
42
They gave him a piece of baked fish;
43
he took it and ate it in front of them.
44
He said to them, "These are my words that I spoke to you while I was still with you, that everything written about me in the law of Moses and in the prophets and psalms must be fulfilled."
45
Then he opened their minds to understand the scriptures.
46
And he said to them, "Thus it is written that the Messiah would suffer and rise from the dead on the third day
47
and that repentance, for the forgiveness of sins, would be preached in his name to all the nations, beginning from Jerusalem.
48
You are witnesses of these things."
think:
Let us pray that we would understand what He asks of us and what He teaches us so that we would not be surprised by the things that happento us as we follow His will.
_________________________________________________________

God's special verse/thought for me today________________
_________________________________________________________

T O D A Y ' S BLESSING LIST
Thank You Lord for:
____________________________________
_______________________________________________________
READ THE BIBLE IN ONE YEAR Exodus 25-27
Our faith is not built on the hallucination of some disturbed people or the questionable wishful dreams of some frustrated men and women. It was not conceived by disordered minds and utterly disappointed men who claimed to see what they wanted to see. The Risen Lord was and is real. The Jesus who had died on the Cross is the same Jesus who is alive today.
Jesus was very patient with His disciples. He guided them slowly into the reality of faith. The same patience keeps us going. Maybe we doubt sometimes, question some of His teachings; we might wonder whether everything we read in the Gospels is true. Patiently, Jesus leads us into deeper faith. The very fact that you are reading these lines shows two things: that you want to deepen your knowledge about Christ and strengthen your faith; and that Christ patiently leads you day to day into this deeper faith.
Patience is based on trust. It convinces us that, in the end, there will be a positive result. Patience overcomes setbacks and goes on even after experiencing disappointments. "Please be patient. God isn't finished with me yet," says the caption of a poster. What we ask from others, we can ask from God and say, "Please be patient. For You are not yet finished with me." The patience of Jesus with His stubborn friends is inspiring. In His patience, He even invites them to touch Him, especially His wounds which are the proof of His love.
Real love leaves wounds. For real love goes hand in hand with sacrifice. As human beings, we try to avoid pain, suffering and sacrifice. But if we really love, sacrifice becomes easy. Wounds of love are not ugly. Wounds of love are trophies which we can show with pride. When soldiers come back from war, they like to show their scars, which testify: See how much I love my country!
Jesus shows His wounds and stirs up in us feelings of joy and gratitude. He triggers in us the courage not to shy away from sacrifices when they can become signs of our love for Him who sacrificed more for us than anyone of us can ever offer to Him
.
Fr. Rudy Horst, SVD
How can I show Jesus my love in response to what He did for me?
Risen Lord, looking at Your wounds, I feel inspired to dedicate myself and my life more eagerly to You. I want to respond to Your love and
to the patience You show toward me. Please, Lord, never give up on me.
St. Bernadette Soubirous, Virgin, pray for us.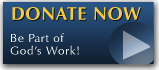 The FEAST is one of the happiest places on earth.

Click Here to find a Feast near you!
KERYGMA TV! is BACK
KERYGMA TV is on a new time slot and new channel Sundays 8 a.m. at IBC 13
Need Counseling? No Landline?
Now, you can use your mobile phone to call a friend for counseling at 09228407031. Or you may call our landlines 7266728, 7264709, 7259999 Mon-Fri 24-hrs, Sat 6am-5pm, Sun 6am-10am
BO BLOGS!
Go to Bo's Official Site and read his almost daily blog! Its not news, but thoughts and musings of Bo Sanchez. Get to know Bo in a more personal way --and find out what it means to live the life of a preacher. You get to enrich your faith as well.
DONATION
Remember to always donate your "first fruits"-not the last. Click on the "Donation" Box under the members menu - and you'll even see links to the nearest branches of the Banks where you can deposit.