READINGS for 2009-04-07
"I will make you a light to the nations that my salvation may reach to the ends of the earth." – Isaiah 49:6
I am a full-time worker for the Lord. I preach around the country and abroad to church communities, schools and companies. I lead monthly worship gatherings at my place. I write for two magazines,
Didache
and a daily tabloid. I co-host two weekly radio programs. I take to heart the call to preach the Good News and to be a "light to the nations."
But know what? I believe I am not above the devoted teacher teaching her kids inside a classroom all day. I am no greater than the hardworking farmer sweating it out in the fields under the sun for the earth to produce what will be served on our tables. I am not nobler than the persevering, sacrificing OFW who braves loneliness away from the family to give them a decent life and to keep the country afloat with her dollar remittances. I am no holier than a pregnant mother carrying her baby in her womb, visibly proclaiming to everyone that she chooses to be God's loving co-creator.
They, too, and all the rest who may not be literally preaching the Good News equally serve as "light to the world!" Somehow, if we sincerely, devotedly and lovingly serve as "little lights" to our own "little worlds," what a bright world this would be!
Alvin Barcelona
Are you shining your light in your world? Do people see the light of Jesus' love in whatever you do?
Lord Jesus, You are my light and my salvation! May Your light be seen in me. May Your salvation be proclaimed in what I do! Amen.
I wonder if this prophecy about being made a light to the nations has ever been fulfilled? Maybe there have been times when certain countries or groups of people have acted as light but it seems to me they did not really last that long and their legacy is doubtful at best! Maybe I am a bit harsh in my judgment but there is certainly a challenge in front of us today to identify a nation or significant group of people who could claim hold of the title "Light to the Nations" based on its scriptural meaning.
1
Hear me, O coastlands, listen, O distant peoples. The LORD called me from birth, from my mother's womb he gave me my name.
2
He made of me a sharp-edged sword and concealed me in the shadow of his arm. He made me a polished arrow, in his quiver he hid me.
3
You are my servant, he said to me, Israel, through whom I show my glory.
4
Though I thought I had toiled in vain, and for nothing, uselessly, spent my strength, yet my reward is with the LORD, my recompense is with my God.
5
For now the LORD has spoken who formed me as his servant from the womb, that Jacob may be brought back to him and Israel gathered to him; and I am made glorious in the sight of the LORD, and my God is now my strength!
6
It is too little, he says, for you to be my servant, to raise up the tribes of Jacob, and restore the survivors of Israel; I will make you a light to the nations, that my salvation may reach to the ends of the earth.
Psalm 71: 1-2. 3-4a. 5ab-6ab. 15 and 17
R: I will sing of your salvation.
1
In you, O LORD, I take refuge; let me never be put to shame.
2
In your justice rescue me, and deliver me; incline your ear to me, and save me.
(R)
3
Be my rock of refuge, a stronghold to give me safety, for you are my rock and my fortress.
4
O my God, rescue me from the hand of the wicked.
(R)
5
For you are my hope, O Lord; my trust, O God, from my youth.
6
On you I depend from birth; from my mother's womb you are my strength.
(R)
15
My mouth shall declare your justice, day by day your salvation.
17
O God, you have taught me from my youth, and till the present I proclaim your wondrous deeds.
(R)
Peter could hardly believe the prophecy that he would deny Jesus three times. Imagine his utter horror on realizing that he had indeed done this! Yet, Jesus still chooses him to lead the fledgling Church in His absence. It says much for Peter's ability to recover through repentance and recommitment of his life to the cause so dear to Jesus and his own heart. We all have fallen or will fall prey to sin at one time or another unless we are extraordinarily holy. Let us take strength from Peter's depth of conversion that enables him to move on from his own 'dark night of the soul.'
21
When he had said this, Jesus was deeply troubled and testified, "Amen, amen, I say to you, one of you will betray me."
22
The disciples looked at one another, at a loss as to whom he meant.
23
One of his disciples, the one whom Jesus loved, was reclining at Jesus' side.
24
So Simon Peter nodded to him to find out whom he meant.
25
He leaned back against Jesus' chest and said to him, "Master, who is it?"
26
Jesus answered, "It is the one to whom I hand the morsel after I have dipped it." So he dipped the morsel and [took it and] handed it to Judas, son of Simon the Iscariot.
27
After he took the morsel, Satan entered him. So Jesus said to him, "What you are going to do, do quickly."
28
[Now] none of those reclining at table realized why he said this to him.
29
Some thought that since Judas kept the money bag, Jesus had told him, "Buy what we need for the feast," or to give something to the poor.
30
So he took the morsel and left at once. And it was night.
31
When he had left, Jesus said, "Now is the Son of Man glorified, and God is glorified in him.
32
If God is glorified in him, God will also glorify him in himself, and he will glorify him at once.
33
My children, I will be with you only a little while longer. You will look for me, and as I told the Jews, 'Where I go you cannot come,' so now I say it to you."
36
Simon Peter said to him, "Master, where are you going?" Jesus answered him, "Where I am going, you cannot follow me now, though you will follow later."
37
Peter said to him, "Master, why can't I follow you now? I will lay down my life for you."
38
Jesus answered, "Will you lay down your life for me? Amen, amen, I say to you, the cock will not crow before you deny me three times."
think
:
Let us take strength from Peter's depth of conversion that enables him to move on from his own 'dark night of the soul.'
_________________________________________________________

God's special verse/thought for me today________________
_________________________________________________________

T O D A Y ' S BLESSING LIST
Thank You Lord for:
____________________________________
_______________________________________________________
READ THE BIBLE IN ONE YEAR Genesis 46-50
Judas and Peter: two characters without whom the Passion narrative of Jesus would lack drama. Both were apostles; both were close friends of Jesus and both failed Him in the hour of need. At least Judas never bragged about his loyalty. Peter's bragging in today's Gospel passage sounds repulsive to those who know what happened a few hours later. But Peter is honored as one of the greatest saints, while Judas' name is cursed. What made the difference?
From the Gospels we can conclude that the betrayal of Judas was planned for quite some time. He knew exactly what he was about to do.
Peter was quite different. Deep in his heart he loved the Lord. In spite of his many failures he was actually loyal. When he bragged he would even die for Jesus, I am sure he really meant it at that moment. He never planned to deny his beloved Master. He was just weak. And he was very impulsive. That makes Peter such a likable fellow with whom we can easily identify.
If we look honestly into our own lives, we detect many weaknesses. We commit many sins which we call either "mortal" or "venial." The sin of Judas was mortal because it was planned; it was done with full consciousness. May God protect us from this kind of sin! A daily honest examination of conscience can help us spot "sins in the making." A prolonged hatred and the resistance to forgive somebody are clear signs that a "Judas sin" might not be far from being committed. But even a mortal sin can be forgiven. The only condition is that we do what Judas missed to do: Go with trust to Jesus and ask for forgiveness.
The same examination of conscience also makes us immediately aware of the many "Peter sins," sins committed out of weakness or caused by a moment of uncontrolled emotions. Knowing that every sin hurts God, we ask for forgiveness even for the so-called venial sins. And we can be sure that God forgives every time we approach Him like Peter, being sorry for what we have done.
Fr. Rudy Horst, SVD
Do I make a daily examination of conscience in order to keep my weaknesses under control?
Lord, I am so much like Peter. I entrust myself and my weakness to Your understanding and patient love. Please, Lord, protect me from committing a mortal sin which can destroy our friendship forever.
St. John Baptiste De La Salle, Priest, pray for us.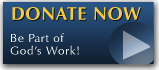 The FEAST is one of the happiest places on earth.

Click Here to find a Feast near you!
KERYGMA TV! is BACK
KERYGMA TV is on a new time slot and new channel Sundays 8 a.m. at IBC 13
Need Counseling? No Landline?
Now, you can use your mobile phone to call a friend for counseling at 09228407031. Or you may call our landlines 7266728, 7264709, 7259999 Mon-Fri 24-hrs, Sat 6am-5pm, Sun 6am-10am
BO BLOGS!
Go to Bo's Official Site and read his almost daily blog! Its not news, but thoughts and musings of Bo Sanchez. Get to know Bo in a more personal way --and find out what it means to live the life of a preacher. You get to enrich your faith as well.
DONATION
Remember to always donate your "first fruits"-not the last. Click on the "Donation" Box under the members menu - and you'll even see links to the nearest branches of the Banks where you can deposit.