READINGS for 2009-04-06
The spirit of the Lord God is upon me, because the Lord has anointed me; He has sent me to… heal… – Isaiah 61:1
My co-workers and I were having one big celebration for work well done at a fancy Japanese restaurant. When I ate the delicious-smelling fried rice, I didn't know that it had little pieces of meat mixed into it. The realization came the next day when I woke up with fever and pains, and vomited everything I ate.
I was writhing in pain, in my head and in my stomach. Being a semi-vegetarian for the past 14 years, my system can't accept meat even in small doses.
On my third day of anguish, I felt so low. It was then that my little granddaughter, Nicole, came to me, laid her hand on my head and with a soft voice, said, "Jesus, please heal my Mamita. Please remove her stomachache and her headache. Jesus, please make her well already. I love my Mamita. Please, Jesus."
Nicole's little hands and big faith in the God who anoints and heals were the soothing balm to my battered body and spirit.
Are we like little children who call on Jesus for anything?
Surely He listens.
Chelle Crisanto
Jesus still heals. The question is: Do we ask Him for healing?
In times of crisis, remind me, Lord, to have faith like a little child that You may hear my cry.
Holy Week is a time to focus on some of the more important realities of life such as our faith. It is time to reset our lives on the path of salvation so that we will walk in the ways of God and not just the ways of the world. It is not enough to make a yearly profession of faith and resolve to live well, but it is a good start!
1
Here is my servant whom I uphold, my chosen one with whom I am pleased, upon whom I have put my spirit; he shall bring forth justice to the nations,
2
not crying out, not shouting, not making his voice heard in the street.
3
A bruised reed he shall not break, and a smoldering wick he shall not quench,
4
until he establishes justice on the earth; the coastlands will wait for his teaching.
5
Thus says God, the LORD, who created the heavens and stretched them out, who spreads out the earth with its crops, who gives breath to its people and spirit to those who walk on it.
6
I, the LORD, have called you for the victory of justice, I have grasped you by the hand; I formed you, and set you as a covenant of the people, a light for the nations,
7
to open the eyes of the blind, to bring out prisoners from confinement, and from the dungeon, those who live in darkness.
R: The Lord is my light and my salvation.
1
The LORD is my light and my salvation; whom should I fear? The LORD is my life's refuge; of whom should I be afraid?
(R)
2
When evildoers come at me to devour my flesh, my foes and my enemies themselves stumble and fall.
(R)
3
Though an army encamp against me, my heart will not fear; though war be waged upon me, even then will I trust.
(R)
13
I believe that I shall see the bounty of the LORD in the land of the living.
14
Wait for the LORD with courage; be stouthearted, and wait for the LORD.
(R)
The anointing of Jesus by Mary using her hair to rub the ointment into Jesus' feet is something of a prophetic action. Whether Mary realized it or not, it will always be remembered as it, in a way, prophesied the kingship of Jesus, a kingship the world still fails to understand as a whole, but is nevertheless the truth! Let us reflect upon Mary's action by asking ourselves to what degree is Jesus king of our lives.
1
Six days before Passover Jesus came to Bethany, where Lazarus was, whom Jesus had raised from the dead.
2
They gave a dinner for him there, and Martha served, while Lazarus was one of those reclining at table with him.
3
Mary took a liter of costly perfumed oil made from genuine aromatic nard and anointed the feet of Jesus and dried them with her hair; the house was filled with the fragrance of the oil.
4
Then Judas the Iscariot, one [of] his disciples, and the one who would betray him, said,
5
"Why was this oil not sold for three hundred days' wages and given to the poor?"
6
He said this not because he cared about the poor but because he was a thief and held the money bag and used to steal the contributions.
7
So Jesus said, "Leave
her alone. Let her keep this for the day of my burial.
8
You always have the poor with you, but you do not always have me."
9
The large crowd of the Jews found out that he was there and came, not only because of Jesus, but also to see Lazarus, whom he had raised from the dead.
10
And the chief priests plotted to kill Lazarus too,
11
because many of the Jews were turning away and believing in Jesus because of him.
Holy Week is a time to focus on some of the more important realities of life such as our faith.
_________________________________________________________

God's special verse/thought for me today________________
_________________________________________________________

T O D A Y ' S BLESSING LIST
Thank You Lord for:
____________________________________
_______________________________________________________
READ THE BIBLE IN ONE YEAR Genesis 41-45
Do i Detect JuDAs' AttituDe in me?
Bethany was an oasis of peace for Jesus, a place where He found rest among friends, a place where He was loved. But soon the peaceful scene turns ugly. The outpouring of love is met with jealousy, hypocrisy and bitterness. Judas represents the threat that hangs over Jesus' head. His act of betrayal did not come suddenly. He had already nourished ill feelings in his heart toward Jesus for some time. He had not listened well when Jesus one day spoke about evil thoughts in the human heart
which, if left uncontrolled, will issue in evil acts.
Jealousy, hypocrisy, bitterness. At the beginning of the Holy Week, it would be good to check ourselves whether one or the other of these hidden evils might be lurking in our hearts.
Jealousy — When I look around and see other people having more than I have; when they can afford what I cannot; when I see that bad people live a good life while I have to struggle; when somebody else gets a promotion… The list is endless which makes us aware that jealousy is not far from our life.
Hypocrisy — "If the Church would sell all their works of art and treasures, especially in the Vatican, and would distribute the money to the poor, she would be more credible…" I have heard and read this sentence so many times. Doesn't it sound very much like Judas' "pious" remark in today's Gospel? Or how often does our attitude in Church not match our attitude in daily life! Again, isn't it that hypocrisy easily enters our life? Frustrations, disappointments, hurts, betrayals cause so much bitterness. They rob us of joy and peace; they kill our love for others. They make us retreat from others and look at the world in anger. Bitterness — another attitude of Judas that can easily threaten our faith life.
During this Holy Week, we try to detect and eradicate those attitudes which caused Judas to hurt Mary and betray Jesus. Once detected, we can work on it and stop them from developing and causing problems, hurts and suffering for us and others.
Fr. Rudy Horst, SVD
Am I in control of my negative feelings and attitudes?
Lord, help me to be honest with myself. Help me to eradicate all that is contrary to love. Help me to be a "Mary" to You and to my fellowmen.
St. Peter of Verona, Priest and Martyr, pray for us.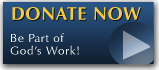 The FEAST is one of the happiest places on earth.

Click Here to find a Feast near you!
KERYGMA TV! is BACK
KERYGMA TV is on a new time slot and new channel Sundays 8 a.m. at IBC 13
Need Counseling? No Landline?
Now, you can use your mobile phone to call a friend for counseling at 09228407031. Or you may call our landlines 7266728, 7264709, 7259999 Mon-Fri 24-hrs, Sat 6am-5pm, Sun 6am-10am
BO BLOGS!
Go to Bo's Official Site and read his almost daily blog! Its not news, but thoughts and musings of Bo Sanchez. Get to know Bo in a more personal way --and find out what it means to live the life of a preacher. You get to enrich your faith as well.
DONATION
Remember to always donate your "first fruits"-not the last. Click on the "Donation" Box under the members menu - and you'll even see links to the nearest branches of the Banks where you can deposit.