READINGS for 2009-04-04
"I will make them a covenant of peace. It shall be an everlasting covenant with them." – Ezekiel 37:26a, b
I have always been fascinated at seeing a shooting star. So one time I prayed for one. The Lord gave me more than what I asked for. I got a meteor shower, a heavenly show of streaking lights! In separate occasions, I have also seen two rainbows in two concentric circles with all its colorful brightness — another rare sight. When I saw those heavenly treats, my heart was filled with rejoicing and an inexplicable peace. A rainbow was the symbol of God's promise of peace to Noah (Genesis 9:13) and also to us.
Noah built the ark, not knowing if the rains would come. He didn't know his fate but he knew who held his fate. Seeing those heavenly sights, I become more confident on whom I would entrust my fate — not to the stars as the zodiac signs tell us, but to the God who created the stars, the God who is in control.
When I know that my future rests on an omnipotent and ever loving Father, my spirit is at rest and my heart is filled with so much peace
.
Donna España
Do you know that God has more than 33,000 promises in the Bible for you? He is faithful and true to each of these promises.
Lord, I thank You for the covenant You have designed especially for me. Remind me always of Your great love.
The Jews longed for the glory times of Kings David and Solomon throughout the Old Testament. In some ways that longing is still evident today as they continue to bolster their claim to the land that was once theirs under David. Yet, what is the use of an earthly kingdom? Yes, it may give some security for those living but in many ways it serves as a distraction to the true kingdom we should all be seeking, the Kingdom of Heaven!
21
Thus says the Lord GOD: I will take the Israelites from among the nations to which they have come, and gather them from all sides to bring them back to their land.
22
I will make them one nation upon the land, in the mountains of Israel, and there shall be one prince for them all. Never again shall they be two nations, and never again shall they be divided into two kingdoms.
23
No longer shall they defile themselves with their idols, their abominations, and all their transgressions. I will deliver them from all their sins of apostasy, and cleanse them so that they may be my people and I may be their God.
24
My servant David shall be prince over them, and there shall be one shepherd for them all; they shall live by my statutes and carefully observe my decrees.
25
They shall live on the land which I gave to my servant Jacob, the land where their fathers lived; they shall live on it forever, they, and their children, and their children's children, with my servant David their prince forever.
26
I will make with them a covenant of peace; it shall be an everlasting covenant with them, and I will multiply them, and put my sanctuary among them forever.
27
My dwelling shall be with them; I will be their God, and they shall be my people.
28
Thus the nations shall know that it is I, the LORD, who make Israel holy, when my sanctuary shall be set up among them forever.
Jeremiah 31:10. 11-12abcd. 13
R: The Lord will guard us, as a shepherd guards his flock.
10
Hear the word of the LORD, O nations, proclaim it on distant coasts, and say: He who scattered Israel, now gathers them together, he guards them as a shepherd his flock.
(R)
11
The LORD shall ransom Jacob, he shall redeem him from the hand of his conqueror.
12
Shouting, they shall mount the heights of Zion; they shall come streaming to the LORD's blessings the grain, the wine, and the oil, the sheep and the oxen.
(R)
13
Then the virgins shall make merry and dance, and young men and old as well. I will turn their mourning into joy, I will console and gladden them after their sorrows.
(R)
Caiaphas suggests that killing Jesus will solve all their problems as he believes such an event will serve to splinter and disband the followers of Jesus. How wrong can a person be?! If anything, the death of Jesus becomes the turning point for Christianity; it is the moment when the new movement's existence becomes assured as it turned out to be the catalyst for the greatest intervention of God in human history since creation — the resurrection.
45
Many of the Jews who had come to Jesus and seen what he had done began to believe in him.
46
But some of them went to the Pharisees and told them what Jesus had done.
47
So the chief priests and the Pharisees convened the Sanhedrin and said, "What are we going to do? This man is performing many signs.
48
If we leave him alone, all will believe in him, and the Romans will come and take away both our land and our nation."
49
But one of them, Caiaphas, who was high priest that year, said to them, "You know nothing,
50
nor do you consider that it is better for you that one man should die instead of the people, so that the whole nation may not perish."
51
He did not say this on his own, but since he was high priest for that year, he prophesied that Jesus was going to die for the nation,
52
and not only for the nation, but also to gather into one the dispersed children of God.
53
So from that day on they planned to kill him.
54
So Jesus no longer walked about in public among the Jews, but he left for the region near the desert, to a town called Ephraim, and there he remained with his disciples.
55
Now the Passover of the Jews was near, and many went up from the country to Jerusalem before Passover to purify themselves.
56
They looked for Jesus and said to one another as they were in the temple area, "What do you think? That he will not come to the feast?"
think:
The true kingdom we should all be seeking for is the Kingdom of Heaven.
_________________________________________________________

God's special verse/thought for me today________________
_________________________________________________________

T O D A Y ' S BLESSING LIST
Thank You Lord for:
____________________________________
_______________________________________________________
READ THE BIBLE IN ONE YEAR Genesis 33-36
This is the title of a BBC Documentary and a very common question. The documentary proposes three suspects: the high priest Caiaphas, the Roman governor Pontius Pilate and — Jesus Himself.
Reading today's Gospel, we get the impression that it was indeed Caiaphas who bears the responsibility for Jesus' death. When we read tomorrow and on Good Friday how Pontius Pilate officially condemned Jesus to death, we cannot but blame him. And Jesus? The BBC Documentary rightly points out that Jesus could have escaped from Jerusalem before it was too late — but He stayed. He staged a triumphant entrance into the holy city evoking passages from the Old Testament about the Messiah. He cleansed the Temple in a quite violent way and so provoked the Temple priests and authorities to act. It is as if Jesus did everything to force the authorities to kill Him. So, is He then responsible for His death?
Another question that is sometimes raised is not WHO killed Jesus but WHAT killed Jesus? And the answer given is that it was the political situation. Because of the Roman occupation, the high priest had to see to it that no rebellion would break out to provoke the Roman army to crack down on the revolt — which would mean bloodshed and destruction.
But I think all these questions and answers do not touch on the real reason for Christ's death. We have learned and we believe that Jesus underwent these horrible sufferings and His cruel death to save us from our sins. So, if Jesus died for our sins, then we are guilty for His death. No, we don't have to look for culprits in the Jewish or Roman world. We each have to beat our breast and say,
"Mea culpa, mea culpa, mea maxima culpa,"
through my fault, through my great fault, Jesus died so horribly. May this thought lead us to the right attitude during Holy Week and beyond, an attitude of profound gratitude, sorrow and repentance.
Fr. Rudy Horst, SVD
Am I aware how horrible sin is?
Lord, what have I done to You? Too often have I considered sin as part of life, unavoidable because of my human weakness. I have not thought enough of what my sins have caused You to endure. Thank You, Lord, for all You have suffered for me and for reminding me today of Your great love for me, a sinner.
St. Isidore, Bishop and Doctor, pray for us.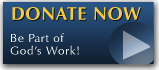 The FEAST is one of the happiest places on earth.

Click Here to find a Feast near you!
KERYGMA TV! is BACK
KERYGMA TV is on a new time slot and new channel Sundays 8 a.m. at IBC 13
Need Counseling? No Landline?
Now, you can use your mobile phone to call a friend for counseling at 09228407031. Or you may call our landlines 7266728, 7264709, 7259999 Mon-Fri 24-hrs, Sat 6am-5pm, Sun 6am-10am
BO BLOGS!
Go to Bo's Official Site and read his almost daily blog! Its not news, but thoughts and musings of Bo Sanchez. Get to know Bo in a more personal way --and find out what it means to live the life of a preacher. You get to enrich your faith as well.
DONATION
Remember to always donate your "first fruits"-not the last. Click on the "Donation" Box under the members menu - and you'll even see links to the nearest branches of the Banks where you can deposit.