READINGS for 2009-04-03
But the Lord is with me, like a mighty champion. – Jeremiah 20:11
I was a contestant in a prestigious national speech contest. I had prepared a heartfelt speech about family, God and being Filipino. I was in the
"
flow.
"
As I spoke, the audience smiled, nodded their heads, clapped and laughed in all the right places. As I stepped off the stage, people shook my hand, assuring me that I
'
d be in the top three.
I wasn
'
t . Despite my excellent scores, my speech went overtime by two seconds and I was disqualified.
"
I wanted to kick myself.
"
All my hard work had gone to waste. I saw myself as the world
'
s biggest loser.
But God woks in mysterious ways. As I was leaving the venue, people approached me and told me how my speech touched them. Some of them invited me to their speech clubs, asking me to deliver my speech again. Others asked me to send them copies of my speech via e-mail. I was dumbfounded.
God taught me that the message and meaning were more important than the prize and prestige. I was simply the mouthpiece by which He wanted to spread His message of hope and love. He wanted me to define victory on His terms despite the absence of a gold trophy. With Him, the Ultimate Champion, on my side, I was never going to be a loser.
Cess Cosico
On whose terms do you define life
'
s victories?
Lord, teach me to define my achievements using your standards.
Jeremiah had many horrible experiences as a prophet; he was often persecuted and was even a couple of times left for dead after being stoned or thrown down a well. Yet he persevered in his service of God, not because he enjoyed it as such, but because he knew that this was God's will for his life — being a prophet, not the persecution. There is no guarantee that following God's will will keep us from suffering. That is up to those around us as they respond to our proclamation of the Gospel!
10
I hear the whisperings of many, "Terror on every side! Denounce! Let us denounce him!" All those who were my friends are on the watch for any misstep of mine. "Perhaps he will be trapped; then we can prevail, and take our vengeance on him."
11
But the LORD is with me, like a mighty champion my persecutors will stumble, they will not triumph. In their failure they will be put to utter shame, to lasting, unforgettable confusion.
12
O LORD of hosts, you who test the just, who probe mind and heart, let me witness the vengeance you take on them, for to you I have entrusted my cause.
13
Sing to the LORD, praise the LORD, for he has rescued the life of the poor from the power of the wicked!
Psalm 18:2-3a. 3bc-4. 5-6. 7
R: In my distress I called upon the Lord, and he heard my voice.
1 [2]
I love you, O LORD, my strength,
2 [3]
O LORD, my rock, my fortress, my deliverer.
(R)
My God, my rock of refuge, my shield, the horn of my salvation, my stronghold!
3 [4]
Praised be the LORD, I exclaim, and I am safe from my enemies.
(R)
4 [5]
The breakers of death surged round about me, the destroying floods overwhelmed me;
5 [6]
the cords of the nether world enmeshed me, the snares of death overtook me.
(R)
6 [7]
In my distress I called upon the LORD and cried out to my God; from his temple he heard my voice, and my cry to him reached his ears.
(R)
All the charges brought against Jesus by the Jews fail to take into account Jesus' claim to be the Messiah. If He truly is the Messiah then He is not bound by Sabbath laws and so on! It is their refusal to believe in Him and His message that led to their being in constant conflict with Him. When we are in conflict with others it is important that we seek to resolve it, not inflame it further! In our communities, let us never allow
conflict to dictate to us what we should or should not do.
31
The Jews again picked up rocks to stone him.
32
Jesus answered them, "I have shown you many good works from my Father. For which of these are you trying to stone me?"
33
The Jews answered him, "We are not stoning you for a good work but for blasphemy. You, a man, are making yourself God."
34
Jesus answered them, "Is it not written in your law, 'I said, "You are gods"'?
35
If it calls them gods to whom the word of God came, and scripture cannot be set aside,
36
can you say that the one whom the Father has consecrated and sent into the world blasphemes because I said, 'I am the Son of God'?
37
If I do not perform my Father's works, do not believe me;
38
but if I perform them, even if you do not believe me, believe the works, so that you may realize [and understand] that the Father is in me and I am in the Father."
39
Then they tried again to arrest him; but he escaped from their power.
40
He went back across the Jordan to the place where John first baptized, and there he remained.
41
Many came to him and said, "John performed no sign, but everything John said about this man was true."
42
And many there began to believe in him.
think:
There is no guarantee that following God's will keep us from suffering.
_________________________________________________________

God's special verse/thought for me today________________
_________________________________________________________

T O D A Y ' S BLESSING LIST
Thank You Lord for:
____________________________________
_______________________________________________________
READ THE BIBLE IN ONE YEAR Genesis 29-32
the mystery oF the innocents' suFFerinG
Both readings present innocent men of God in deep trouble. Jesus is about to be stoned and Jeremiah is surrounded by enemies who want to kill Him. The suffering of good and innocent people puzzles many of us. For some people, it is a stumbling block against belief in a loving God. But throughout the Old and the New Testament, we meet faithful and loyal men and women persecuted, tortured and killed. And it does not end there. Church history is a history of martyrdom. I do not speak of the Catholic Church only, but all Christian denominations have their martyrs, faithful souls who where persecuted for their faith.
Why do good people have to suffer so much? We encounter here one of the deepest mysteries of our faith. And since it is a mystery, we might not be able to find a satisfying answer. In a book by Peter Kreeft, I found these profound lines: "God in His wisdom deliberately allows bad times, troubles, trials and temptations to happen precisely to hammer out saints on the anvil of suffering in the furnace of wickedness."
Just think for a moment: How difficult it would be to become a saint if everything in life were easy! Without suffering, we would not develop compassion. Without suffering, we would not know what courage is. Without the temptation to lie, we would not struggle for the virtue of honesty. Without attacks on our faith, we would not be challenged to defend and fight for
our faith. "If sanctity would not cost anything, how could it be worthy for anything?" Peter Kreeft asks, and concludes that "only in a bad world can we become good."
Saints are men and women with a core of steel. No saint was ever soft. All were "hammered on the anvil of suffering" into saints. Do not believe those sweet pictures of Jesus or of the saints who look as if they were made from sugar.
The persecuted prophet Jeremiah, Jesus and the saints make us look at suffering from a new angle: It is a way God molds us into strong saints with an iron core.
Fr. Rudy Horst, SVD
How do I face suffering when it enters my life?
Lord, thank You for opening my eyes to a deeper meaning of suffering. Help me to discover behind the unpleasant façade of trials Your divine love, molding me into something better than I am now.
St. Irene, Virgin and Martyr, pray for us.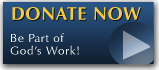 The FEAST is one of the happiest places on earth.

Click Here to find a Feast near you!
KERYGMA TV! is BACK
KERYGMA TV is on a new time slot and new channel Sundays 8 a.m. at IBC 13
Need Counseling? No Landline?
Now, you can use your mobile phone to call a friend for counseling at 09228407031. Or you may call our landlines 7266728, 7264709, 7259999 Mon-Fri 24-hrs, Sat 6am-5pm, Sun 6am-10am
BO BLOGS!
Go to Bo's Official Site and read his almost daily blog! Its not news, but thoughts and musings of Bo Sanchez. Get to know Bo in a more personal way --and find out what it means to live the life of a preacher. You get to enrich your faith as well.
DONATION
Remember to always donate your "first fruits"-not the last. Click on the "Donation" Box under the members menu - and you'll even see links to the nearest branches of the Banks where you can deposit.