READINGS for 2009-04-01
"
Amen, amen, I say to you, everyone who commits sin is a slave of sin...So if a son frees you, then you will truly be free.
"
–John 8:34, 36
Not too long ago, I took a cab home.
Thirty seconds after stepping off the taxi and entering my house, I realized I left my cell phone in the cab. I knew the cab wouldn
'
t be gone yet because it still had to back out of our narrow street.
So I ran out of my house to catch it. But the cab was backing out in full throttle as though being chased. It didn
'
t stop.
I called up my own phone – but it was now dead. Someone must have gotten it and turned it off.
A hard question sometimes disturbs my heart: Are humans really good?
But then one day, I found my answer. Francis, my two-year-old smiling boy, climbed behind me and leaned his tiny head on my shoulder. Then he crawled on my lap and sat there like a little king. Content and happy, he rested his head on my chest and sang a made-up song.
With one stroke, the little imp brushed my doubt away. Yes, we
'
re all made in God
'
s image. We
'
re all very good. We just forget how good we are.
Bo Sanchez
Have you forgotten how good you are?
Father, don
'
t let the dirt of sin and regret make me forget how great you made me.
Nebuchadnezzar is amazed that the three men have survived being thrown into the fire. I think I would have been amazed, too! One of the things we can learn from this story is that if we place our trust in God we will be vindicated. Sometimes, just to prove His power and to assure us that He is aware of our situation, God chooses to intervene in the affairs of the world and demonstrate His care and love. More usually, our vindication will come after our death, as it was in the case of Jesus.
Daniel 3:14-20. 91-92. 95
14
King Nebuchadnezzar said: "Is it true, Shadrach, Meshach, and Abednego, that you will not serve my god, or worship the golden statue that I set up?
15
Be ready now to fall down and worship the statue I had made, whenever you hear the sound of the trumpet, flute, lyre, harp, psaltery, bagpipe, and all the other musical instruments; otherwise, you shall be instantly cast into the white-hot furnace; and who is the God that can deliver you out of my hands?"
16
Shadrach, Meshach, and Abednego answered King Nebuchadnezzar, "There is no need for us to defend ourselves before you in this matter.
17
If our God, whom we serve, can save us from the white-hot furnace and from your hands, O king, may he save us!
18
But even if he will not, know, O king, that we will not serve your god or worship the golden statue which you set up."
19
Nebuchadnezzar's face became livid with utter rage against Shadrach, Meshach, and Abednego. He ordered the furnace to be heated seven times more than usual
20
and had some of the strongest men in his army bind Shadrach, Meshach, and Abednego and cast them into the white-hot furnace.
24
[
91
]
King Nebuchadnezzar rose in haste and asked his nobles, "Did we not cast three men bound into the fire?" "Assuredly, O king," they answered.
25
[
92
]
"But," he replied, "I see four men unfettered and unhurt, walking in the fire, and the fourth looks like a son of God."
28
[
95
]
Nebuchadnezzar exclaimed, "Blessed be the God of Shadrach, Meshach, and Abednego, who sent his angel to deliver the servants that trusted in him; they disobeyed the royal command and yielded
their bodies rather than serve or worship any god except their own God."
Daniel 3:52. 53. 54. 55. 56
r: Glory and praise for ever!
29 [Dan 3:52]
"Blessed are you, O Lord, the God of our fathers, praiseworthy and exalted above all forever; and blessed is your holy and glorious name, praiseworthy and exalted above all for all ages.
(R)
30 [Dan 3:53]
"Blessed are you in the temple of your holy glory, praiseworthy and glorious above all forever.
(R)
31 [Dan 3:54]
"Blessed are you on the throne of your kingdom, praiseworthy and exalted above all forever."
10
(R)
32 [Dan 3:55]
"Blessed are you who look into the depths from your throne upon the cherubim, praiseworthy and exalted above all forever."
(R)
33 [Dan 3:56]
"Blessed are you in the firmament of heaven, praiseworthy and glorious forever."
(R)
There is only one thing that we can grasp in this life that can set us truly free – the truth. Freedom gained any other way than through the truth is merely an illusion and it will not last! If Bill Gates thought super wealth would bring him freedom, he was wrong as we all now see him work to give away all that he has accumulated over the last 25 years. Money, fame, power – they are all empty promises that can never satisfy our desire for freedom. Only the truth of God's love can satisfy the emptiness in our hearts.
31
Jesus then said to those Jews who believed in him, "If you remain in my word, you will truly be my disciples,
32
and you will know the truth, and the truth will set you free."
33
They answered him, "We are descendants of Abraham and have never been enslaved to anyone. How can you say, 'You will become free'?"
34
Jesus answered them, "Amen, amen, I say to you, everyone who commits sin is a slave of sin.
35
A slave does not remain in a household forever, but a son always remains.
36
So if a son frees you, then you will truly be free.
37
I know that you are descendants of Abraham. But you are trying to kill me, because my word has no room among you.
38
I tell you what I have seen in the Father's presence; then do what you have heard from the Father."
39
They answered and said to him, "Our father is Abraham." Jesus said to them, "If you were Abraham's children, you would be doing the works of Abraham.
40
But now you are trying to kill me, a man who has told you the truth that I heard from God; Abraham did not do this.
41
You are doing the works of your father!" So they said to him, "We are not illegitimate. We have one Father, God."
42
Jesus said to them, "If God were your Father, you would love me, for I came from God and am here; I did not come on my own, but he sent me."
think
:
Only the truth of God's love can satisfy the emptiness in our hearts.
_________________________________________________________

God's special verse/thought for me today________________
_________________________________________________________

T O D A Y ' S BLESSING LIST
Thank You Lord for:
____________________________________
_______________________________________________________
READ THE BIBLE IN ONE YEAR Genesis 21-2
PERSONAL MISSION STATEMENT
The ultimate purpose of my life
Priority areas God wants me to work on
Things I will pray for regularly
MY LIFE
When I

started praying

"Until now you have not asked

for anything in My Name."

"Ask and you shall receive,

that your joy may be full."
April Fools' Day, sometimes called All Fools' Day, is one of the most lighthearted days of the year. The day is marked by hoaxes, practical jokes or fools' errands. Its origins are uncertain. Some see it as a celebration related to the turn of the seasons, while others believe it stems from the adoption of a new calendar. Nevertheless, to fool people, a lot of lies are told today — just for fun, of course. And those who are used to telling lies will be more successful than those who tend to adhere to the truth. Maybe it is good that in today's gospel passage the Lord says the important words, "The truth will set you free!"
Jesus was not very successful with His appeal. A few minutes later, the Jews thought He was fooling them and wanted to kill Him (as we will read in tomorrow's continuation of today's gospel) because He told them that God is His Father. Truth is so difficult to speak and to accept! But for Jesus, truth is so important that at one point He said, "I am the Truth." Again, in His dialogue with Pontius Pilate He stressed, "For this I was born and for this I came into the world, to testify to the truth."
These clear and strong words of Jesus invite us to reflect today about our attitude towards the truth. A sad thing is that we are surrounded by untruthfulness — in the media, among politicians, between friends and even in ourselves. There are so many reasons for lack of truthfulness in daily life. But Jesus tells us today that through the truth we grow in freedom from sin. Sin is caused by the devil who is called the "father of lies." Have you realized that a lie often leads to another lie until in the end we don't know clearly what we have said in the beginning? Lies make us slaves of the web we have spun. Yes, we can only thank Jesus for reminding us today that through the truth we grow in freedom from sin. The more we allow the words of Jesus to penetrate our hearts, the freer we become and the Holy Spirit, who is the Spirit of truth, will dwell in us
.
Fr. Rudy Horst, SVD
How truthful am I in daily life? Am I aware that I am a temple of the Holy Spirit, the Spirit of truth?
Lord, You are the Truth and You want me to be truthful. You want me to be free. Remind me more often of this, especially when I am about to fall again into the trap of the "father of lies."
St. Catherine of Palma, Virgin, pray for us.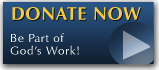 The FEAST is one of the happiest places on earth.

Click Here to find a Feast near you!
KERYGMA TV! is BACK
KERYGMA TV is on a new time slot and new channel Sundays 8 a.m. at IBC 13
Need Counseling? No Landline?
Now, you can use your mobile phone to call a friend for counseling at 09228407031. Or you may call our landlines 7266728, 7264709, 7259999 Mon-Fri 24-hrs, Sat 6am-5pm, Sun 6am-10am
BO BLOGS!
Go to Bo's Official Site and read his almost daily blog! Its not news, but thoughts and musings of Bo Sanchez. Get to know Bo in a more personal way --and find out what it means to live the life of a preacher. You get to enrich your faith as well.
DONATION
Remember to always donate your "first fruits"-not the last. Click on the "Donation" Box under the members menu - and you'll even see links to the nearest branches of the Banks where you can deposit.