READINGS for 2009-03-28
"The Messiah will not come from Galilee, will He?" – John 7:41
Stereotyping. That's what the crowd did as they debated whether Jesus was the Messiah. They couldn't believe that during Jesus' time a prophet would come from a notorious place like Galilee.
In modern Manila, Philippines, there are places that are similarly notorious for crime, riots, salvaging, poverty and illiteracy. One of them is Bagong Barrio, Kalookan. And this is the place where I grew up.
My childhood days were filled with memories of pollution, drunkards, gossips, robberies, double-crosses, street fights and so on. Yet our parents defied stereotyping. They strove hard, through the grace of God, to encourage us to study when our classmates in the neighborhood dropped out and even when they themselves weren't able to finish college; to forego any fights despite neighborhood kids jeering at us; to bond as a family despite being surrounded by broken families. And yes, we, their children, all graduated from college. One day, the local government of Bagong Barrio honored us with the "
Ulirang Pamilya Award
" (Model Family). This miracle happened because Jesus reigned in our home. Indeed, a prophet could come even from
Bagong
Barrio
.
Obet Cabrillas
A wrong thing is wrong even if everyone is doing it; a right thing is right even if you're the only person who's doing it.
Lord Jesus, use me to change my world for the better as I myself change to become more like You.
Jeremiah is very frustrated at the opposition he experiences in his ministry — and it is the people who ought to have known better that are his greatest opponents! We will encounter opposition as we proclaim and live the Gospel but we cannot allow this to put an end to our ministry. Imagine a football team that stopped playing as soon as they experienced any opposition — there would be no point to their existence!
18
I knew their plot because the LORD informed me; at that time you, O LORD, showed me their doings.
19
Yet, I, like a trusting lamb led to slaughter, had not realized that they were hatching plots against me: "Let us destroy the tree in its vigor; let us cut him off from the land of the living, so that his name will not be spoken no more."
20
"But you, O Lord of hosts, O just Judge, searcher of mind and heart, let me witness the vengeance you take on them, for to you I have entrusted my cause!"
Psalm 7:2-3. 9bc-10. 11-12
R: O Lord, my God, in you I take refuge.
1 [2]
O LORD, my God, in you I take refuge; save me from all my pursuers and rescue me,
2 [3]
lest I become like the lion's prey, to be torn to pieces, with no one to rescue me.
(R)
8 [9]
Do me justice, O LORD, because I am just, and because of the innocence that is mine.
9 [10]
Let the malice of the wicked come to an end, but sustain the just, O searcher of heart and soul, O just God.
(R)
10 [11]
A shield before me is God, who saves the upright of heart;
11 [12]
a just judge is God, a God who punishes day by day.
(R)
Jesus performs miracles and satisfies all the most difficult aspects of the definition of the Messiah, and all the chief priests and elders can do is argue about where He comes from. They are scraping the bottom of the barrel if this is the best accusation they can bring against Him. We should recognize that when we become this desperate about something it is a sign that perhaps we are on the wrong path in looking for the answer.
40
Some in the crowd who heard these words said, "This is truly the Prophet."
41
Others said, "This is the Messiah." But others said, "The Messiah will not come from Galilee, will he?
42
Does not scripture say that the Messiah will be of David's family and come from Bethlehem, the village where David lived?"
43
So a division occurred in the crowd because of him.
44
Some of them even wanted to arrest him, but no one laid hands on him.
45
So the guards went to the chief priests and Pharisees, who asked them, "Why did you not bring him?"
46
The guards answered, "Never before has anyone spoken like this one."
47
So the Pharisees answered them, "Have you also been deceived?
48
Have any of the authorities or the Pharisees believed in him?
49
But this crowd, which does not know the law, is accursed."
50
Nicodemus, one of their members who had come to him earlier, said to them,
51
"Does our law condemn a person before it first hears him and finds out what he is doing?"
52
They answered and said to him, "You are not from Galilee also, are you? Look and see that no prophet arises from Galilee."
53
Then each went to his own house.
think:
We will encounter opposition as we proclaim and live the Gospel but cannot allow this to put an end to our ministry.
_________________________________________________________

God's special verse/thought for me today________________
_________________________________________________________

T O D A Y ' S BLESSING LIST
Thank You Lord for:
____________________________________
_______________________________________________________
READ THE BIBLE IN ONE YEAR Genesis 5-8
In the Gospel of John, we can see the different judgment of the characters. Based on what they have heard, seen and known about Jesus, they come up with their various judgments of Him. Some would judge Jesus as a prophet, others would say that He is the Messiah. But on the part of those who know that Jesus is from Galilee and knowing that He is an uneducated outsider, they did not believe that He is the Messiah because they said that the Messiah will come from Bethlehem and not from Galilee. But through Jesus' words and deeds they were amazed. So, their further questions would be: "Why can Jesus be amazing in His words and deeds? Where does He get His wisdom?" We can clearly see in the life of Jesus that He is sent to us by the Father in order for us to be redeemed. It is really God's plan for our salvation.
The Gospel for today speaks of the controversy regarding the origin of the Messiah. Where did He come from? What is His origin?
People in the Bible are often named after their place of origin: Simon of Cyrene, Mary of Magdala, Simon of Arimathea. Jesus, too, for a time was designated by the place of His origin, thus, Jesus of Nazareth. But you will notice that later in His life and ministry, Jesus will come to be known as the Christ, from the Greek word
,
meaning the Annointed, the Messiah, the one sent by the Father. Jesus came to be known not only by His physical origin but
more so by His spiritual and divine lineage. We, too, have a spiritual lineage. That is why even though we have different names, we all share a common name — Christian. We are to be known not only by our physical places of origin. We are to be known by our truthfulness to our spiritual lineage.
Fr. Joel O. Jason
How have you lived up to your name as Christian? Have you given a good accounting of your spiritual lineage?
Lord, teach me to judge my life and the life of others as You do so that we can be worthy of the love and salvation that You have for us.
St. Guntramnus, King, pray for us.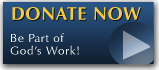 The FEAST is one of the happiest places on earth.

Click Here to find a Feast near you!
KERYGMA TV! is BACK
KERYGMA TV is on a new time slot and new channel Sundays 8 a.m. at IBC 13
Need Counseling? No Landline?
Now, you can use your mobile phone to call a friend for counseling at 09228407031. Or you may call our landlines 7266728, 7264709, 7259999 Mon-Fri 24-hrs, Sat 6am-5pm, Sun 6am-10am
BO BLOGS!
Go to Bo's Official Site and read his almost daily blog! Its not news, but thoughts and musings of Bo Sanchez. Get to know Bo in a more personal way --and find out what it means to live the life of a preacher. You get to enrich your faith as well.
DONATION
Remember to always donate your "first fruits"-not the last. Click on the "Donation" Box under the members menu - and you'll even see links to the nearest branches of the Banks where you can deposit.