READINGS for 2009-03-24
FUlFIllING OUR BaPTISMal PROMISE
"… you are well, do not sin anymore…" – John 5:14b
I helped Riza with the exhaustive requirements for adult baptism: writing three churches in Negros to ask for a certificate of "no baptism;" talking with her family members to verify the reason why she had not been baptized; and
spending several sessions catechizing her. Finally, she was baptized during the Easter Vigil Mass with no baptismal fee. As an added bonus, she was also confirmed that night.
Her soul must have been sparkling white
that evening. But since she was living in with her common law husband and their four kids, the priest counseled her: "Your husband should be 'outside the
kulambo
' for the time being." That means, until I arrange for her marriage in church, she and her partner should live in purity.
Baptism is the beginning, not the end, of our Christian life. It is a time to turn away from sin. Parents and godparents must not fail to teach the infant about Christian living — preferably with their lives — so they grow up fulfilling their baptismal promise.
Cristy Galang
Do I live out the baptismal promise I made or made by my godparents on my behalf? For parents or godparents, do I fulfill my obligation
to my children and godchildren?
My Jesus, thank You for cleansing me of original sin. Help me to faithfully live out my baptismal promise and live a good Christian life.
Amen.
Have you ever tried to imagine the full extent of the Lord's love for you — how wide and how deep and how long it would be? I think it would be beyond our comprehension. The only way we can really come to understand the extent of such love is to allow ourselves to experience it. This means surrendering everything to it — not holding anything back, but allowing His love and grace to permeate every part of our lives to the extent that He desires.
1
The angel brought me back to the entrance of the temple of the Lord, and I saw water flowing out from beneath the threshold of the temple toward the east, for the facade of the temple was toward the east; the water flowed down from the southern side of the temple, south of the altar.
2
He led me outside by the north gate, and around to the outer gate facing the east, where I saw water trickling from the southern side.
3
Then when he had walked off to the east with a measuring cord in his hand, he measured off a thousand cubits and had me wade through the water, which was ankle-deep.
4
He measured off another thousand and once more had me wade through the water, which was now knee-deep. Again he measured off a thousand and had me wade; the water was up to my waist.
5
Once more he measured off a thousand, but there was now a river through which I could not wade; for the water had risen so high it had become a river that could not be crossed except by swimming.
6
He asked me, "Have you seen this, son of man?" Then he brought me to the bank of the river, where he had me sit.
7
Along the bank of the river I saw very many trees on both sides.
8
He said to me, "This water flows into the eastern district down upon the Arabah, and empties into the sea, the salt waters, which it makes fresh.
9
Wherever the river flows, every sort of living creature that can multiply shall live, and there shall be abundant fish, for wherever this water comes the sea shall be made fresh.
12
Along both banks of the river, fruit trees of every kind shall grow; their leaves shall not fade, nor their fruit fail. Every month they shall bear fresh fruit, for they shall be watered by the flow from the sanctuary. Their fruit shall serve for food, and their leaves for medicine."
R: The Lord of hosts is with us; our stronghold is the God of Jacob.
1 [2]
God is our refuge and our strength, an ever-present help in distress.
2 [3]
Therefore we fear not, though the earth be shaken
and mountains plunge into the depths of the sea.
(R)
4 [5]
There is a stream whose runlets gladden the city of God, the holy dwelling of the Most High.
5 [6]
God is in its midst; it shall not be disturbed; God will help it at the break of dawn.
(R)
7 [8]
The LORD of hosts is with us; our stronghold is the God of Jacob.
8 [9]
Come! behold the deeds of the LORD, the astounding things he has wrought on earth.
(R)
This healing positions Jesus as an opponent to the Pharisees and leaders of the people. Jesus will not allow them to dictate to Him the conditions by which He will proclaim the Gospel. Jesus submits His life to only one person, His Father, and, sorry to say, the Pharisees and leaders of the Jews have failed to truly understand how to speak for Him. This conflict will have serious implications for Jesus' ministry; the same will probably be true for us if we truly follow the leading of the Holy Spirit.
1
There was a feast of the Jews, and Jesus went up to Jerusalem.
2
Now there is in Jerusalem at the Sheep Gate a pool called in Hebrew Bethesda, with five porticoes.
3
In these lay a large number of ill, blind, lame, and crippled.
[4] 4 5
One man was there who had been ill for thirty-eight years.
6
When Jesus saw him lying there and knew that he had been ill for a long time, he said to him, "Do you want to be well?"
7
The sick man answered him, "Sir, I have no one to put me into the pool when the water is stirred up; while I am on my way, someone else gets down there before me."
8
Jesus said to him, "Rise, take up your mat, and walk."
9
Immediately the man became well, took up his mat, and walked. Now that day was a sabbath.
10
So the Jews said to the man who was cured, "It is the sabbath, and it is not lawful for you to carry your mat."
11
He answered them, "The man who made me well told me, 'Take up your mat and walk.' "
12
They asked him, "Who is the man who told you, 'Take it up and walk'?"
13
The man who was healed did not know who it was, for Jesus had slipped away, since there was a crowd there.
14
After this Jesus found him in the temple area and said to him, "Look, you are well; do not sin any more, so that nothing worse may happen to you."
15
The man went and told the Jews that Jesus was the one who had made him well.
16
Therefore, the Jews began to persecute Jesus because he did this on a sabbath.
think:
We can really only come to understand God's love by allowing ourselves to experience it.
_________________________________________________________

God's special verse/thought for me today________________
_________________________________________________________

T O D A Y ' S BLESSING LIST
Thank You Lord for:
____________________________________
_______________________________________________________
READ THE BIBLE IN ONE YEAR Psalm 56-60
Jesus cured on a Sabbath. But some people around Him had problems with this. They cannot understand that Jesus, who is the Son of God, would do everything to show His love and care for every man, especially those who are in need. This is a way of showing that there really should be no hindrance if we are to truly love and care for others. But more often than not, we find excuses that would hinder us from showing our love and care to the people around us, especially those close to our hearts. "I am so busy in the office." "I am so sorry, I forgot about our schedule." "Traffic is so bad!" We have many excuses from showing our love and care for the people around us. We have placed love and care as secondary priorities in our lives. We have placed persons below our material and financial concerns. We have made the state an institution to enslave its citizens.
Jesus in the Gospel is now showing us an example of how it is to put love and care as first priorities. Even if it means going beyond what the law dictates, He did not hesitate for it is the will of the Father. People matter more than laws. Love and care for man matter more than any other concern. Everyone who comes from the Father must be able to show and express his or her love and care for other men as it is the will of God for all.
We are now being challenged to live a particular reality in our life that we seem to have forgotten already: We are born to love and to care.
Fr. Joel O. Jason
Have I made a fine art of making excuses for doing good? When the opportunity to do good presents itself to me, do I grab it with
excitement?
Heavenly Father, teach me to love and care above all just as what Christ has shown us. Amen.
St. Catherine of Sweden, Virgin, pray for us.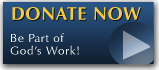 The FEAST is one of the happiest places on earth.

Click Here to find a Feast near you!
KERYGMA TV! is BACK
KERYGMA TV is on a new time slot and new channel Sundays 8 a.m. at IBC 13
Need Counseling? No Landline?
Now, you can use your mobile phone to call a friend for counseling at 09228407031. Or you may call our landlines 7266728, 7264709, 7259999 Mon-Fri 24-hrs, Sat 6am-5pm, Sun 6am-10am
BO BLOGS!
Go to Bo's Official Site and read his almost daily blog! Its not news, but thoughts and musings of Bo Sanchez. Get to know Bo in a more personal way --and find out what it means to live the life of a preacher. You get to enrich your faith as well.
DONATION
Remember to always donate your "first fruits"-not the last. Click on the "Donation" Box under the members menu - and you'll even see links to the nearest branches of the Banks where you can deposit.