READINGS for 2009-03-23
"Lo, I am about to create new heavens and a new earth; The things of the past shall not be remembered or come to mind. Instead, there shall always be rejoicing and happiness…" – Isaiah 65:17-18
As a child, I wondered what heaven was like. Honestly, it scared me and sometimes gave me sleepless nights. The thought of one whole day that lasted for eternity was just too overwhelming for my puny young mind.
Then one day, a few months ago, I woke up with the realization that heaven would not be any different from what I see around me now. You may not agree with my perception but it was this realization that gave me peace and took away my anxieties about death.
I believe that I will still have my family in heaven. I will be able to enjoy my two sons who passed away before they reached their first birthday. I believe that we will still go out to eat in restaurants that serve fantastic meals minus the fat and cholesterol. I believe that I will still be cooking and baking and feeding my family. And here's the best part — I get to eat it all without any thought of calories!
I believe that we will continue to live the way we do now in the new earth that God will create but without sickness, crime, envy, greed, corruption and hatred. No laws to follow except one — the law of love. Now, that's heaven!
Ronna Ledesma
Why wait for the future when you can start loving now?
Lord, may Your love always flow through me that I may bring a little piece of heaven to the people around me.
The last fifteen or so chapters of Isaiah seem to reflect a very positive vision for the People of Israel. They are written after the exile and some of the Jews are returning to rebuild a new and better Jerusalem. As we reflect on such texts I think it is important to know this context but also to allow our imagination some freedom so as to look forward to the best Jerusalem, the city of eternal life where we talk in terms of eternity, not just one hundred years!
17
Thus says the Lord: Lo, I am about to create new heavens and a new earth; the things of the past shall not be remembered or come to mind.
18
Instead, there shall always be rejoicing and happiness in what I create; for I create Jerusalem to be a joy and its people to be a delight;
19
I will rejoice in Jerusalem and exult in my people. No longer shall the sound of weeping be heard there, or the sound of crying;
20
no longer shall there be in it an infant who lives but a few days, or an old man who does not round out his full lifetime; he dies a mere youth who reaches but a hundred years, and he who fails of a hundred shall be thought accursed.
21
They shall live in the houses they build, and eat the fruit of the vineyards they plant.
Psalm 30:2 and 4. 5-6. 11-12a and 13b
R: I will praise you, Lord, for you have rescued me.
1 [2]
I will extol you, O LORD, for you drew me clear and did not let my enemies rejoice over me.
3 [4]
O LORD, you brought me up from the nether world; you preserved me from among those going down into the pit.
(R)
4 [5]
Sing praise to the LORD, you his faithful ones, and give thanks to his holy name.
5 [6]
For his anger lasts but a moment; a lifetime, his good will. At nightfall, weeping enters in, but with the dawn, rejoicing.
(R)
10 [11]
"Hear, O LORD, and have pity on me; O LORD, be my helper."
11 [12]
You changed my mourning into dancing;
12 [13]
O LORD, my God, forever will I give you thanks.
(R)
John is very selective in the number of miracles of Jesus recorded in his Gospel. They are all there for a reason. One of the reasons for today's Gospel, in my opinion, is its example of trust and faith in the life of the court official. He does not need Jesus to be present to his ill son, just that He say the words of healing. Too often we look for signs rather than place our trust in God's Word.
43
At that time Jesus left [Samaria] for Galilee.
44
For Jesus himself testified that a prophet has no honor in his native place.
45
When he came into Galilee, the Galileans welcomed him, since they had seen all he had done in Jerusalem at the feast; for they themselves had gone to the feast.
46
Then he returned to Cana in Galilee, where he had made the water wine. Now there was a royal official whose son was ill in Capernaum.
47
When he heard that Jesus had arrived in Galilee from Judea, he went to him and asked him to come down and heal his son, who was near death.
48
Jesus said to him, "Unless you people see signs and wonders, you will not believe."
49
The royal official said to him, "Sir, come down before my child dies."
50
Jesus said to him, "You may go; your son will live." The man believed what Jesus said to him and left.
51
While he was on his way back, his slaves met him and told him that his boy would live.
52
He asked them when he began to recover. They told him, "The fever left him yesterday, about one in the afternoon."
53
The father realized that just at that time Jesus had said to him, "Your son will live," and he and his whole household came to believe.
54
Now this was the second sign Jesus did when he came to Galilee from Judea.
think
:
Too often we look for signs rather than place our trust in God's Word.
_________________________________________________________

God's special verse/thought for me today________________
_________________________________________________________

T O D A Y ' S BLESSING LIST
Thank You Lord for:
____________________________________
_______________________________________________________
READ THE BIBLE IN ONE YEAR Psalm 50-55
The highlight of today's Gospel is the interaction and conversation between Jesus and the royal official. The royal official who heard that Jesus had arrived in Galilee from Judea went to see Him and ask Him to come down and heal His dying son. In that interaction of Jesus and the official, we notice that the royal official's faith was not perfect. Why? Because as stated in the Gospel reading, he begged the good Lord to come down, not thinking that Jesus could work or perform a miracle even from a distance. Our Lord Jesus also noticed the imperfect faith of the official that's why he immediately retorted to the man by saying "unless you people see signs and wonders, you will not believe." After hearing the words of Jesus, the official once again begged the Lord to come down before his child dies. But instead of coming down, our Lord gave direction to the royal official to go on his way because his son will live.
With this instruction from Jesus, the royal official's faith was put to the test. Would he accept Jesus' word without proof? The hope expressed in Jesus' words is the desire of all who are coming from sin to forgiveness, from death to new life
in the sacraments of Baptism and Reconciliation. Trusting the words of Jesus seems so natural in this story. We rarely find it so clear and simple. Usually, we are either unsure about what to do or we discount what might happen. We always want certainty. Yet the direction for our lives is usually not that precise or apparent. We need to trust that God is with us. We are often not sure of what we "hear" initially, so we need to ponder it a while. We also have to trust our prayer, our intuition and
the promises in the Scripture which assure us of God's guidance.
Fr. Joel O. Jason
Do I really trust the words of God? Or do I only come to Him and trust Him when I am facing problems and difficulties in life?
Lord, help me to always trust and believe in Your words.
St. Turubius De Mongrovejo, Bishop, pray for us.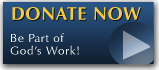 The FEAST is one of the happiest places on earth.

Click Here to find a Feast near you!
KERYGMA TV! is BACK
KERYGMA TV is on a new time slot and new channel Sundays 8 a.m. at IBC 13
Need Counseling? No Landline?
Now, you can use your mobile phone to call a friend for counseling at 09228407031. Or you may call our landlines 7266728, 7264709, 7259999 Mon-Fri 24-hrs, Sat 6am-5pm, Sun 6am-10am
BO BLOGS!
Go to Bo's Official Site and read his almost daily blog! Its not news, but thoughts and musings of Bo Sanchez. Get to know Bo in a more personal way --and find out what it means to live the life of a preacher. You get to enrich your faith as well.
DONATION
Remember to always donate your "first fruits"-not the last. Click on the "Donation" Box under the members menu - and you'll even see links to the nearest branches of the Banks where you can deposit.