READINGS for 2009-03-22
For we are his handiwork, created in Christ Jesus for the good work he has prepared for us in advance, that we should live in them. – Ephesians 2:10
Irma was part of the mission team that helped put up the branch of our community in 1997. Her innate ability to lead, faithfulness in service and generosity made her an ideal candidate to become the community's next branch women's moderator. But Irma accepted a work assignment in Singapore and left the next year.
Five years and four women moderators later, Irma returned. Despite her comfortable life abroad, she believed the Philippines and the community was where the Lord wanted her to be. She also felt that there was something more that God wanted her to do. And indeed there was. Irma became the fifth women's moderator of our community — finally. Her years in service were marked with creativity, dynamism and fruitfulness in sharing the love of the Lord.
God indeed fashioned each of us "for the good work he has prepared in advance." His divine purpose for our lives will always be fulfilled, no matter how many shortcuts, side roads and diversions we take. He will always bring us back to the right path
.
Dina Pecaña
You can plan all you want but, in the end, it's the Lord's purpose that prevails.
Lord, lead me to the path You have prepared for me and accompany me as I make my journey home.
Cyrus is quite a figure in the Old Testament. He is a pagan King of Persia (modern day Iran) and in the Book of Isaiah is actually referred to as a 'messiah' because he is the one who allows at least some of the Jews to return from exile to Jerusalem when he comes to power. The Babylonian exile was an interesting experience for the Jews as many of them settled down in exile and became so prosperous that they did not want to return. This becomes a problem later on when it is time to rebuild because the resources and manpower are lacking to do this. Hence some of the post-exilic prophets become quite damning of those who choose to stay and live away from the place of blessing — the Promised land.
2 Chronicles 36:14-16. 19-23
14
In those days, all the princes of Judah, the priests and the people added infidelity to infidelity, practicing all the abominations of the nations and polluting the LORD's temple which he had consecrated in Jerusalem.
15
Early and often did the LORD, the God of their fathers, send his messengers to them, for he had compassion on his people and his dwelling place.
16
But they mocked the messengers of God, despised his warnings, and scoffed at his prophets, until the anger of the LORD against his people was so inflamed that there was no remedy.
19
Their enemies burnt the house of God, tore down the walls of Jerusalem, set all its palaces afire, and destroyed all its precious objects.
20
Those who escaped the sword he carried captive to Babylon, where they became his and his sons' servants until the kingdom of the Persians came to power.
21
All this was to fulfill the word of the LORD spoken by Jeremiah: "Until the land has retrieved its lost sabbaths, during all the time it lies waste it shall have rest while seventy years are fulfilled."
22
In the first year of Cyrus, king of Persia, in order to fulfill the word of the LORD spoken by Jeremiah, the LORD inspired King Cyrus of Persia to issue this proclamation throughout his kingdom, both by word of mouth and in writing:
23
"Thus says Cyrus, king of Persia: 'All the kingdoms of the earth the LORD, the God of heaven, has given to me, and he has also charged me to build him a house in Jerusalem, which is in Judah. Whoever, therefore, among you belongs to any part of his people, let him go up, and may his God be with him!"
Psalm 137:1-2. 3. 4-5. 6 (6ab)
R: Let my tongue be silenced, if I ever forget you!
1
By the streams of Babylon we sat and wept when we remembered Zion.
2
On the aspens of that land we hung up our harps.
(R)
3
For there our captors asked of us the lyrics of our songs, and our despoilers urged us to be joyous "Sing for us the songs of Zion!"
(R)
4
How could we sing a song of the LORD in a foreign land?
5
If I forget you, Jerusalem, may my right hand be forgotten!
(R)
6
May my tongue cleave to my palate if I remember you not, if I place not Jerusalem ahead of my joy.
(R)
Faith is a gift from God — it cannot be generated or bought. We might be able to bring about external conversion at the point of the sword, but this sort of conversion does not suffice for the conversion of heart that God is looking for in us. Faith is a decision that we make as individuals, judging for ourselves whether or not we want to submit our lives to God's offer of salvation and the demands of righteous living
that flow from that decision.
4
Brothers and sisters: God, who is rich in mercy, because of the great love he had for us,
5
even when we were dead in our transgressions, brought us to life with Christ (by grace you have been saved),
6
raised us up with him, and seated us with him in the heavens in Christ Jesus,
7
that in the ages to come he might show the immeasurable riches of his grace in his kindness to us in Christ Jesus.
8
For by grace you have been saved through faith, and this is not from you; it is the gift of God;
9
it is not from works, so no one may boast.
10
For we are his handiwork, created in Christ Jesus for the good works that God has prepared in advance, that we should live in them.
The image of light often comes up in the Scriptures. The Word of God is said to be a light for our path; coming to faith is said to be like coming out into the light; and the light of the Gospel is said to be the truth shining into the darkness of the world. There are many other examples as well. What is important for us is that we realize that we have to make a choice between living in the light or remaining in the darkness of sin. It is not much of a choice when you think about it. However, why then does it seem so few people choose this way?
14
Jesus said to Nicodemus: "Just as Moses lifted up the serpent in the desert, so must the Son of Man be lifted up,
15
so that everyone who believes in him may have eternal life."
16
For God so loved the world that he gave his only Son, so that everyone who believes in him might not perish but might have eternal life.
17
For God did not send his Son into the world to condemn the world, but that the world might be saved through him.
18
Whoever believes in him will not be condemned, but whoever does not believe has already been condemned, because he has not believed in the name of the only Son of God.
19
And this is the verdict, that the light came into the world, but people preferred darkness to light, because their works were evil.
20
For everyone who does wicked things hates the light and does not come toward the light, so that his works might not be exposed.
21
But whoever lives the truth comes to the light, so that his works may be clearly seen as done in God.
think
:
Faith is a gift from God — it cannot be generated or bought.
_________________________________________________________

God's special verse/thought for me today________________
_________________________________________________________

T O D A Y ' S BLESSING LIST
Thank You Lord for:
____________________________________
_______________________________________________________
READ THE BIBLE IN ONE YEAR Psalm 45-49
Things to be grateful for from the past week
________________________________________________________________
________________________________________________________________
_________________________________________________________________
Things to ask God for in the coming week
________________________________________________________________
_________________________________________________________________
________________________________________________________________
Most important word God told me this week
________________________________________________________________
________________________________________________________________
________________________________________________________________
your PreSenT iS my fuTure
Jesus Christ became our present so that we may become His future. Simply put, Jesus became man, that man may have the opportunity to become like God. This is the mystery of the Incarnation. God's Incarnation is the passageway to man's divinization. In the Gospel, we hear from John, "God so loved the world that He gave his only Son, so that everyone who believes in him might not perish but might have eternal life."
There was once a story about a little girl who likes spending her time in her studies. One day, this girl was introduced to some arithmetic symbols. One sunny day, she accompanied her father to the nearby church in their village. Upon their arrival at the church's door, the little girl quickly asked her father, "What is that big plus sign doing in front of the altar?" The father answered the little girl, "My dear daughter, that is not a plus sign, that is the cross; it is where our Lord Jesus Christ was nailed for us to be saved!" Looking back at the story, the little girl was in a way correct in saying that the cross is a plus sign. The image of the cross as the plus sign pictured our redemption because, through the cross, a big plus had been added into our life, something that we could not have accomplished by our own power.
Had it not been through the cross of Christ, man would have remained alienated to God. Had it not been through the wood of the cross, men would have been alienated from fullness of life
.
Fr. Joel O. Jason
The next time you bless yourself with the sign of the cross, try to do it with conscious reverence and gratitude. We adore You, O Christ and we bless You, for by Your holy cross You have redeemed the world!
Lord, You have shared the life that we have for us to be able to share Yours. Help us always to mirror and share to others the love that You
have given us. Amen.
St. Deogratias, Bishop, pray for us.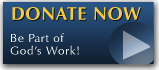 The FEAST is one of the happiest places on earth.

Click Here to find a Feast near you!
KERYGMA TV! is BACK
KERYGMA TV is on a new time slot and new channel Sundays 8 a.m. at IBC 13
Need Counseling? No Landline?
Now, you can use your mobile phone to call a friend for counseling at 09228407031. Or you may call our landlines 7266728, 7264709, 7259999 Mon-Fri 24-hrs, Sat 6am-5pm, Sun 6am-10am
BO BLOGS!
Go to Bo's Official Site and read his almost daily blog! Its not news, but thoughts and musings of Bo Sanchez. Get to know Bo in a more personal way --and find out what it means to live the life of a preacher. You get to enrich your faith as well.
DONATION
Remember to always donate your "first fruits"-not the last. Click on the "Donation" Box under the members menu - and you'll even see links to the nearest branches of the Banks where you can deposit.