READINGS for 2009-03-21
… let us strive to know the Lord. – Hosea 6:3
Doesn't it strike you how the saints always present to us a unique and personal image of God?
St. Teresa of Avila called Him her Closest Friend.
St. Francis of Assisi said, "Pietro Bernardone is no longer my father. From now on I can say with complete freedom, 'Our Father who art in heaven.'"
How do we know God? What is it about Him that we ponder on?
The prophet Hosea today admonishes us to strive to know Him. How?
Being with Him in prayer.
Deepening our relationship with Jesus in the Eucharist.
Reading about Him in His word.
Seeking holy people and being mentored by them.
Performing sacrifices so we make more room for Him.
Immersing ourselves in His presence.
Giving time. Persevering…
Easier said than done? Of course.
Lallaine Gogna
How has your image of God changed through the years? Are you deepening in your knowledge of Him?
Holy Spirit, show me the face of Jesus. May I truly know Him as He wants to be known. May my knowing Him prompt me to loving action.
Amen.
Hosea predicts that the People of Israel will eventually come to their senses after wandering far from the ways of God and His Law, and return to God in repentance. This is an ever relevant truth for any community of the faithful one cares to enumerate. We all struggle to remain faithful to God and fall as we seek to be obedient to His will. Let us never forget that God will always take us back when we come to Him in repentance, and He will give us the grace to avoid the same pitfalls in the future.
1
"Come, let us return to the LORD, it is he who has rent, but he will heal us; he has struck us, but he will bind our wounds.
2
He will revive us after two days; on the third day he will raise us up, to live in his presence.
3
Let us know, let us strive to know the LORD; as certain as the dawn is his coming, and his judgment shines forth like the light of day! He will come to us like the rain, like spring rain that waters the earth."
4
What can I do with you, Ephraim? What can I do with you, Judah? Your piety is like a morning cloud, like the dew that early passes away.
5
For this reason I smote them through the prophets, I slew them by the words of my mouth;
6
For it is love that I desire, not sacrifice, and knowledge of God rather burnt offerings.
Psalm 51:3-4. 18-19. 20-21ab
R: It is mercy I desire, and not sacrifice.
1 [3]
Have mercy on me, O God, in your goodness; in the greatness of your compassion wipe out my offense.
2 [4]
Thoroughly wash me from my guilt and of my sin cleanse me.
(R)
16 [18]
For you are not pleased with sacrifices; should I offer a burnt offering, you would not accept it.
17 [19]
My sacrifice, O God, is a contrite spirit; a heart contrite and humbled, O God, you will not spurn.
(R)
18 [20]
Be bountiful, O LORD, to Zion in your kindness by rebuilding the walls of Jerusalem;
19 [21]
then shall you be pleased with due sacrifices, burnt offerings and holocausts.
(R)
It is in times of blessing and victory that we have to be most careful of the sin of pride. It is then that we are most tempted to believe that we can do things in our own strength and we do not need God to help us. It is a lie — it will always be a lie but this does not stop the devil tempting us with it. And all too often, we still fall for the same lie. Let us seek to be a people for whom thanksgiving to God for His many blessings is an ever present aspect of our faith and daily lives.
9
Jesus addressed this parable to those who were convinced of their own righteousness and despised everyone else.
10
"Two people went up to the temple area to pray; one was a Pharisee and the other was a tax collector.
11
The Pharisee took up his position and spoke this prayer to himself, 'O God, I thank you that I am not like the rest of humanity — greedy, dishonest, adulterous — or even like this tax collector.
12
I fast twice a week, and I pay tithes on my whole income.'
13
But the tax collector stood off at a distance and would not even raise his eyes to heaven but beat his breast and prayed, 'O God, be merciful to me a sinner.'
14
I tell you, the latter went home justified, not the former; for everyone who exalts himself will be humbled, and the one who humbles himself will be exalted."
think:
It is in times of blessing and victory that we have to be most careful of the sin of pride.
_________________________________________________________

God's special verse/thought for me today________________
_________________________________________________________

T O D A Y ' S BLESSING LIST
Thank You Lord for:
____________________________________
_______________________________________________________
READ THE BIBLE IN ONE YEAR Revelations 19-22
The aTTiTude of True Prayer
Today's Gospel speaks about prayer. Oftentimes, we pray because of petitions, favors and requests we ask from God. Most of the time we rush to the church whenever calamities strike, such as the 9/11 bombing and the tsunami phenomenon that killed a huge number of people in the South Asian countries. The Princess of the Stars sea tragedy that happened last year also drove the people to clasp their hands and pray. We have many reasons for praying, some are personal and some are communal. But in today's Gospel, Jesus presents two attitudes and contents of prayer. One kind of attitude and content is that of the Pharisee who in his prayer uplifted himself and considered himself better than the public sinners. Another kind of attitude is depicted by the tax collector who humbled himself, admitted his sinfulness and recognized the goodness of God.
The prophet Hosea in the first reading calls for repentance. In a way, he affirms the attitude of the tax collector as he prayed in the Temple. God is telling us through the prophet Hosea that He doesn't need our burnt offerings and sacrifices. What He desires is our steadfast love and that we grow in the knowledge of Him. Yes, we have different intentions, manners and styles of praying but prayer should bring us to a deeper knowledge and relationship with God. Prayer helps us to know God, to love Him and humble ourselves before Him and learn more from Him. If our prayer is "full of ourselves," God cannot fill us in any way.
Prayer brings us closer to God. The closer we are to God, the better we come to know who we are. In prayer, as God reveals Himself to us privately, we also recognize our sinfulness and unworthiness. A humble prayer is a school wherein we know God and hence by knowing Him we come to love Him. We cannot of course love somebody without knowing Him.
Fr. Joel O. Jason
1. What is the usual content of my prayers? How do I pray? Do I recognize God in my prayer moments? 2. Do I see my own unworthiness and sinfulness as I pray? Do I spend quality time talking with God in spite of my busy schedule?
Lord, teach me how to pray for I really don't know how to pray. Allow me to know You more and more so that I may love You even more.
St. Enda, Abbot, pray for us.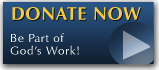 The FEAST is one of the happiest places on earth.

Click Here to find a Feast near you!
KERYGMA TV! is BACK
KERYGMA TV is on a new time slot and new channel Sundays 8 a.m. at IBC 13
Need Counseling? No Landline?
Now, you can use your mobile phone to call a friend for counseling at 09228407031. Or you may call our landlines 7266728, 7264709, 7259999 Mon-Fri 24-hrs, Sat 6am-5pm, Sun 6am-10am
BO BLOGS!
Go to Bo's Official Site and read his almost daily blog! Its not news, but thoughts and musings of Bo Sanchez. Get to know Bo in a more personal way --and find out what it means to live the life of a preacher. You get to enrich your faith as well.
DONATION
Remember to always donate your "first fruits"-not the last. Click on the "Donation" Box under the members menu - and you'll even see links to the nearest branches of the Banks where you can deposit.