READINGS for 2009-03-20
One of the scribes… saw how well he had answered them, asked Him… – Mark 12:28
In my lifetime, I think I've already been asked a million questions. This is not because I am wise but because I am a teacher. It comes with the territory.
I actually appreciate questions. When people ask, I see humility and hunger for the truth in them.
A person who asks can gain wisdom. A person who asks can save himself from possible failures.
A person who asks makes room for growth.
Do you know that we have nothing to lose and everything to gain by asking?
The scribe in today's Gospel asked Jesus. So he got the answer he was looking for. He gained wisdom from the Master of masters.
And He was even praised by Jesus because he asked.
Remember, Jesus said to all of us, "Ask and you shall receive."
Do not be ashamed or afraid to ask.
You may receive the answer you have been longing for all along.
Arun Gogna
Am I humble enough to ask?
Dear God, reveal to me the questions that really matter in my present life journey. Amen.
It is never too late for us to turn back to God and repent of our sins. It does not matter how far we have strayed or what we have done, God will
always take us back and forgive our sins and give us the grace to reform our lives. One decision of repentance will not be enough; we will need to repeat that decision many times over before we have overcome sin and its powers and be firmly placed on the path of growth in holiness.
2
Thus says the Lord: Return, O Israel, to the LORD, your God; you have collapsed through your guilt.
3
Take with you words, and return to the LORD; Say to him, "Forgive all iniquity, and receive what is good, that we may render as offerings the bullocks from our stalls.
4
Assyria will not save us, nor shall we have horses to mount; We shall say no more, 'Our god,' to the work of our hands; for in you the orphan finds compassion."
5
I will heal their defection, I will love them freely; for my wrath is turned away from them.
6
I will be like the dew for Israel: he shall blossom like the lily; He shall strike root like the Lebanon cedar,
7
and put forth his shoots. His splendor shall be like the olive tree and his fragrance like the Lebanon cedar.
8
Again they shall dwell in his shade and raise grain; They shall blossom like the vine, and his fame shall be like the wine of Lebanon.
9
Ephraim! What more has he to do with idols? I have humbled him, but I will prosper him. "I am like a verdant cypress tree" — Because of me you bear fruit!
10
Let him who is wise understand these things; let him who is prudent know them. Straight are the paths of the LORD, in them the just walk, but sinners stumble in them.
Psalm 81:6c-8a. 8bc-9. 10-11ab. 14 and 17
R: I am the Lord your God: hear my voice.
5 [6]
An unfamiliar speech I hear:
6 [7]
"I relieved his shoulder of the burden; his hands were freed from the basket.
7 [8]
In distress you called, and I rescued you."
(R)
Unseen, I answered you in thunder; I tested you at the waters of Meribah.
8 [9]
Hear, my people, and I will admonish you; O Israel, will you not hear me?"
(R)
9 [10]
"There shall be no strange god among you nor shall you worship any alien god.
10 [11]
I, the LORD, am your God who led you forth from the land of Egypt."
(R)
13 [14]
"If only my people would hear me, and Israel walk in my ways,
16 [17]
I would feed with the best of wheat, and with honey from the rock I would fill them."
(R)
Love is the basis of all the commandments, and indeed every aspect of the Christian life. Without love we are nothing. It is important that we realize the importance of love so that we will be aware of the opportunities to both offer love to others to help them and to receive it from them in order to strengthen ourselves. Jesus drew people around Him in a community of love for His time of ministry. We need to do the same if we are to persevere in our mission for Jesus and the Church.
28
One of the scribes, when he came forward and heard them disputing and saw how well he had answered them, asked him, "Which is the first of all the commandments?"
29
Jesus replied, "The first is this: 'Hear, O Israel! The Lord our God is Lord alone!
30
You shall love the Lord your God with all your heart, with all your soul, with all your mind, and with all your strength.'
31
The second is this: 'You shall love your neighbor as yourself.' There is no other commandment greater than these."
32
The scribe said to him, "Well said, teacher. You are right in saying, 'He is One and there is no other than he.'
33
And 'to love him with all your heart, with all your understanding, with all your strength, and to love your neighbor as yourself' is worth more than all burnt offerings and sacrifices."
34
And when Jesus saw that he answered with understanding, he said to him, "You are not far from the kingdom of God." And no one dared to ask him any more questions.
think:
It is never too late for us to turn back to God and repent of our sins.
_________________________________________________________

God's special verse/thought for me today________________
_________________________________________________________

T O D A Y ' S BLESSING LIST
Thank You Lord for:
____________________________________
_______________________________________________________
READ THE BIBLE IN ONE YEAR Revelations 15-18
well Said…well done!? which one?
In
Bits and Pieces
, it says, "To look is one thing. To see what you look at is another. To understand what you see is a third. To learn from what you understand is still something else. But to act on what you learn is all that matters."
Jesus said a commendable remark to the scribe, "You are not far from the Kingdom of God." The scribe is neither "far" nor "near" from the Kingdom of God. He is rather "not far" from the Kingdom of God.
Loving requires no minimum requirement. It is always two dimensional — love of God and love of neighbor. The scribe in the Gospel has excellently expounded his understanding on the commandment. However, the commendation of Jesus seemingly suggests that verbalization is not enough. It rather involves concretization of what we learn. We should act on what we learn.
Our Gospel for today reminds us of our attitude towards our identity as Christians, that we are loved, loving and lovable children of God. It is definitely good to hear, very well said. But is it well done?
Love is and should never be floating in the air. Christian love should be concretized and lived out. Words will only remain as words if we just keep them in our minds. But words concretized in day-to-day actions are life-giving words, words
that heal and words that bring us near to the Kingdom of God.
A father had three men put on a contest as to who will win the heart of his daughter. One man recited a haunting poem to which the father said, "Well said." The other quoted a portion of the Song of Songs in the Bible and adapted it as a poem for the woman. The father said, "Very clever, well said." The third man was nowhere to be found. Looking out of the window, the father saw him watering the garden and chopping wood for his daughter. The father said, "Well done!"
What is better than well said? Well done!
Fr. Joel O. Jason
Christianity is not a matter of saying but doing. Which brand of Christianity do you practice?
Lord, teach me to love You more fully and to love my neighbor wholeheartedly as You love me.
St. Cuthbert, Bishop, pray for us.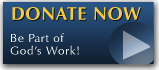 The FEAST is one of the happiest places on earth.

Click Here to find a Feast near you!
KERYGMA TV! is BACK
KERYGMA TV is on a new time slot and new channel Sundays 8 a.m. at IBC 13
Need Counseling? No Landline?
Now, you can use your mobile phone to call a friend for counseling at 09228407031. Or you may call our landlines 7266728, 7264709, 7259999 Mon-Fri 24-hrs, Sat 6am-5pm, Sun 6am-10am
BO BLOGS!
Go to Bo's Official Site and read his almost daily blog! Its not news, but thoughts and musings of Bo Sanchez. Get to know Bo in a more personal way --and find out what it means to live the life of a preacher. You get to enrich your faith as well.
DONATION
Remember to always donate your "first fruits"-not the last. Click on the "Donation" Box under the members menu - and you'll even see links to the nearest branches of the Banks where you can deposit.