READINGS for 2009-03-18
"Remember that as long as heaven and earth last, not the least point nor the smallest detail of the Law will be done away with — not until the
end of all things. – Matthew 5:18
Diego was very excited. He'll be taking his first communion in a couple of days. The night before his confession, his mom noticed that Diego seemed bothered. She immediately asked him about it. Diego replied, "Mom, it's about my confession tomorrow. All my classmates are confessing 10 sins but I can only come up with six until now!"
It's funny how kids sometimes make a big deal out of trivial matters. It's no wonder Jesus loves them so much.
But is there such a thing as "trivial" sin?
When it comes to following the Law of the Lord, we have to pay attention even to the smallest detail. For what we consider as petty may still be against what the Lord wants us to do
.
Alvin Fabella
"Men tell us in these days that sin is what you think it is. Well, it is not. Sin is what God thinks it is. You may think according to your own conscience. God thinks according to His." (John G. Lake)
Lord, teach me to follow Your law fully. Make me realize immediately if my action is offending You or not.
If we truly live the fullness of the Christian life according to the laws and instructions given to us by God, when we live according to His will, the world will not just see the Kingdom of God breaking into its midst. They will want to be part of it as well. The Gospel lived has a power attached to it that we will never understand because the truth of God's love has a power in it that defies our human analysis. This is why love is the most important aspect of Gospel living.
1
Moses spoke to the people and said: "Now, Israel, hear the statutes and decrees which I am teaching you to observe, that you may live, and may enter in and take possession of the land which the LORD, the God of your fathers, is giving you.
5
Therefore, I teach you the statutes and decrees as the LORD, my God, has commanded me, that you may observe them in the land you are entering to occupy.
6
Observe them carefully, for thus will you give evidence of your wisdom and intelligence to the nations, who will hear of all these statutes and say, 'This great nation is truly a wise and intelligent people.'
7
For what great nation is there that has gods so close to it as the LORD, our God, is to us whenever we call upon him?
8
Or what great nation has statutes and decrees that are as just as this whole law which I am setting before you today?
9
"However, take care and be earnestly on your guard not to forget the things which your own eyes have seen, nor let them slip from your memory as long as you live, but teach them to your children and to your children's children."
Psalm 147:12-13. 15-16. 19-20
R: Praise the Lord, Jerusalem.
12
Glorify the LORD, O Jerusalem; praise your God, O Zion.
13
For he has strengthened the bars of your gates; he has blessed
your children within you.
(R)
15
He sends forth his command to the earth; swiftly runs his word!
16
He spreads snow like wool; frost he strews like ashes.
(R)
19
He has proclaimed his word to Jacob, his statutes and his ordinances to Israel.
20
He has not done thus for any other nation; his ordinances he has not made known to them.
(R)
Jesus' mission was to fulfill the Law and the Prophets. He does not change the Ten Commandments; He gives us the power to fulfill them through faith in Him. Jesus shows us in His life that it is possible for a human person to live according to the will of God. We should never forget that it is His love for His Father that lies at the basis of this ability or power. For us this means that we are reliant upon the power given to us by the Holy Spirit to fulfill the Law and teachings of the Prophets.
17
Jesus said to his disciples: "Do not think that I have come to abolish the law or the prophets. I have come not to abolish but to fulfill.
18
Amen, I say to you, until heaven and earth pass away, not the smallest letter or the smallest part of a letter will pass from the law, until all things have taken place.
19
Therefore, whoever breaks one of the least of these commandments
and teaches others to do so will be called least in the kingdom of heaven. But whoever obeys and teaches these commandments will be called greatest in the kingdom of heaven."
think:
We are reliant upon the power given to us by the Holy Spirit to fulfill the Law and teachings of the Prophets.
_________________________________________________________

God's special verse/thought for me today________________
_________________________________________________________

T O D A Y ' S BLESSING LIST
Thank You Lord for:
____________________________________
_______________________________________________________
READ THE BIBLE IN ONE YEAR Revelations 7-10
Before it was revenge, but now it is forgiveness. Before it was punishment, but now it is love. Before it was the Letter, but now it is the Spirit. Before it was Moses, but now it is Jesus. Jesus came not to abolish the Mosaic Law, but to fulfill it. His advent is not a period of destruction, but a moment of fulfillment and perfection.
In the Gospel, to fulfill the Law is not the same as simply doing or obeying it. Fulfillment happens in the realization of the Spirit of the Law — wherein there is no pressure, force or even a desire to violate it. Moreover, "to fulfill" refers to the realization and perfection of the Law and of the prophecy. Jesus Himself is the fulfillment of the Law and of the Prophecy. He is the center of our faith. Everything is seen in relation to Him.
Jesus assures us that not the slightest commandment of the Law will be abolished. We see in Him and in His life how even the smallest and insignificant demand of the Law is lived and fulfilled in Him. Jesus is the true and perfect example of obedience to the Law, for He lived not in accordance with what the Law requires, but according to the love that He professes. He lived obediently, not because it is what the Law commands; but because it is how it is to be. Jesus is not concerned with what He should do, but we see that He lived according to His nature — to love. Being is more important than doing and this is what we should aim for: to be the person we really should be.
Jesus wills us to be fulfillers of His commandments — to obey and to teach them. Moreover, it is Jesus whom we truly
obey and teach. He is the fulfillment and Light of the Law. He is the reason, the central and core element of our faith and life. Thus, we live not of the past as it was in the Law, but at present as it is in the heart of Jesus.
Fr. Joel O. Jason
The Christian life is not about, "How far can I go before I break the law?" This is minimalism. It is about, "How far can I love in every situation?" That is Christian perfection. How do I live and fulfill the commandments of Jesus?
Lord, grant me a humble and obedient heart to fulfill Your commandments. May I fulfill them with deep joy, firm trust and great love in harmony with my neighbors. Amen.
St. Cyril of Jerusalem, Bishop and Doctor, pray for us.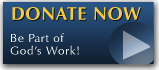 The FEAST is one of the happiest places on earth.

Click Here to find a Feast near you!
KERYGMA TV! is BACK
KERYGMA TV is on a new time slot and new channel Sundays 8 a.m. at IBC 13
Need Counseling? No Landline?
Now, you can use your mobile phone to call a friend for counseling at 09228407031. Or you may call our landlines 7266728, 7264709, 7259999 Mon-Fri 24-hrs, Sat 6am-5pm, Sun 6am-10am
BO BLOGS!
Go to Bo's Official Site and read his almost daily blog! Its not news, but thoughts and musings of Bo Sanchez. Get to know Bo in a more personal way --and find out what it means to live the life of a preacher. You get to enrich your faith as well.
DONATION
Remember to always donate your "first fruits"-not the last. Click on the "Donation" Box under the members menu - and you'll even see links to the nearest branches of the Banks where you can deposit.