READINGS for 2009-03-17
"Unless you forgive your brother from your heart…" – Matthew 18:35
Maria Goretti was 12 years old when her 18-year-old neighbor, Alexander, tried to rape her. Because she'd rather die than submit, her attacker stabbed her.
As she lay dying in the hospital, she forgave Alexander before she breathed her last. But her forgiveness didn't end there. Alexander was captured but remained unrepentant. Then in a dream, He saw Maria in a garden and she gave him flowers. When he awoke, he was a changed man, repenting of his crime and living a reformed life. After being released from 27 years in prison, he went directly to Maria's mother to beg her forgiveness.
When Maria was declared a saint, Alexander was among the crowd in St. Peter's Square to celebrate her canonization. St. Maria Goretti became known for her purity as a model for the youth and victims of rape. But what's striking about her story is her forgiveness and concern for her attacker, which extended even beyond the grave. When somebody harms us, we tend to seek revenge and call it justice. Let Maria show us that, sometimes, forgiveness is the greatest instrument of God's justice.
Cecil Lim
There is no peace without justice but there is no real justice that is not tempered by mercy.
Our Father, forgive us our sins as we forgive those who sin against us.
Azariah's prayer in the middle of the fire is a prayer of trust, unbelievable trust from a human point of view, but perfectly believable from the perspective of faith. It seems that the times that we are most likely to pray are when we are in trouble, asking for help and when we are in need, asking for provision from God. We often forget to give thanks daily for all God gives us. I am sure that it is when we have a proper isposition towards the daily blessings of the Lord that it becomes possible, even normal, for us to turn to Him for miracles such as experienced by Azariah and his companions.
2 [Dan 3:25]
In the fire Azariah stood up and prayed aloud:
11 [Dan 3:34]
For your name's sake, do not deliver us up forever, or make void your covenant.
12 [Dan 3:35]
Do not take away your mercy from us, for the sake of Abraham, your beloved, Isaac your servant, and Israel your holy one,
13 [Dan 3:36]
to whom you promised to multiply their offspring like the stars of heaven, or the sand on the shore of the sea.
14 [Dan 3:37]
For we are reduced, O Lord, beyond any other nation, brought low everywhere in the world this day because of our sins.
15 [Dan 3:38]
We have in our day no prince, prophet, or leader, no holocaust, sacrifice, oblation, or incense, no place to offer first fruits, to find favor with you.
16 [Dan 3:39]
But with contrite heart and humble spirit let us be received;
17 [Dan 3:40]
as though it were holocausts of rams and bullocks, or thousands of fat lambs, so let our sacrifice be in your presence today as we follow you unreservedly; for those who trust in you cannot be put to shame.
18 [Dan 3:41]
And now we follow you with our whole heart, we fear you and we pray to you.
19 [Dan 3:42]
Do not let us be put to shame, but deal with us in your kindness and great mercy.
20 [Dan 3:43]
Deliver us by your wonders, and bring glory to your name, O Lord."
Psalm 25:4-5ab. 6 and 7bc. 8 and 9
R: Remember your mercies, O Lord.
4
Your ways, O LORD, make known to me; teach me your paths,
5
guide me in your truth and teach me, for you are God my savior.
(R)
6
Remember that your compassion, O LORD, and your kindness are from of old.
7
In your kindness remember me, because of your goodness, O LORD.
(R)
8
Good and upright is the LORD; thus he shows sinners the way.
9
He guides the humble to justice, he teaches the humble his way.
(R)
One of the more difficult aspects of the Christian life and one that is impossible to neglect is learning to forgive people when they sin against us. There are no exceptions to this rule. It does not matter what they have done to you. In order to receive the fullness of God's blessings, and to be fully free yourself, you must forgive the person. This can be tremendously difficult; this is the greatest expression of being a son or daughter of the Father.
21
Peter approaching asked him, "Lord, if my brother sins against me, how often must I forgive him? As many as seven times?"
22
Jesus answered, "I say to you, not seven times but seventy-seven times.
23
That is why the kingdom of heaven may
be likened to a king who decided to settle accounts with his servants.
24
When he began the accounting, a debtor was brought before him who owed him a huge amount.
25
Since he had no way of paying it back, his master ordered him to be sold, along with his wife, his children, and all his property, in payment of the debt.
26
At that, the servant fell down, did him homage, and said, 'Be patient with me, and I will pay you back in full.'
27
Moved with compassion the master of that servant let him go and forgave him the loan.
28
When that servant had left, he found one of his fellow servants who owed him a much smaller amount. He seized him and started to choke him, demanding, 'Pay back what you owe.'
29
Falling to his knees, his fellow servant begged him, 'Be patient with me, and I will pay you back.'
30
But he refused. Instead, he had him put in prison until he paid back the debt.
31
Now when his fellow servants saw what had happened, they were deeply disturbed, and went to their master and reported the whole affair.
32
His master summoned him and said to him, 'You wicked servant! I forgave you your entire debt because you begged me to.
33
Should you not have had pity on your fellow servant, as I had pity on you?'
34
Then in anger his master handed him over to the torturers until he should pay back the whole debt.
35
So will my heavenly Father do to you, unless each of you forgives his brother from his heart."
think
:
It is when we have a proper disposition towards the daily blessings of the Lord that it becomes possible, even normal, for us to turn to Him for miracles.
_________________________________________________________

God's special verse/thought for me today________________
_________________________________________________________

T O D A Y ' S BLESSING LIST
Thank You Lord for:
____________________________________
_______________________________________________________
READ THE BIBLE IN ONE YEAR Revelations 4-6
loVing and forgiVing wiThouT meaSure
The Lenten season gives us the opportunity to reflect, to give alms, to pray and to practice penance by fasting and abstinence. Lent is also the season to examine our conscience. Try to write down the sins you have committed before the Lord. Perhaps you will be surprised with what you will see in your list. Recall the number of times you have committed those sins; that is also the number of times God has forgiven you. Our God is merciful and He immediately dispenses His forgiveness whenever we approach Him with a contrite heart.
For us humans, it is very difficult to forgive others because of our own pride. But we should be thankful to God because He had shown us humility as an example by forgiving others. God always extends His mercy by stooping down to us. And He wants us to do the same. He expects us to forgive our fellow human beings. The unforgiving heart is a proud person. In the same way, a person who does not acknowledge his sinfulness is also a proud person.
Lent gives us the time to grow in love by forgiving. The more we feel the loving forgiveness of God, the more we should forgive. We do not forgive only during Lent but every time somebody offends us. We also practice asking for forgiveness whenever we offend someone.
Yes, it is very hard to forgive, but this is how we express true love to our neighbors. When our Lord said to Peter to forgive seventy-seven times (cf. Matthew18:22), this does not mean that forgiveness is something quantifiable. Jesus is simply saying that to forgive and to love should be without measure, because the love of God is without measure. This is the
consequence of being a Christian. When it comes to loving and forgiving, there are supposed to be no limits. It is contrary to being a Christian not to forgive and not to love. Let us ask the Lord for the grace that we may really internalize and live out the value of forgiving.
Fr. Joel O. Jason
1. Whenever someone offends me, do I show love by forgiving?
2. Do I ask pardon immediately whenever I offend someone?
Dear Lord, help me to grow in love by forgiving those who have offended me. Make my heart be like Yours, a heart that is merciful and
forgiving.
St. Patrick, Bishop, pray for us.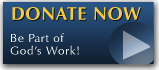 The FEAST is one of the happiest places on earth.

Click Here to find a Feast near you!
KERYGMA TV! is BACK
KERYGMA TV is on a new time slot and new channel Sundays 8 a.m. at IBC 13
Need Counseling? No Landline?
Now, you can use your mobile phone to call a friend for counseling at 09228407031. Or you may call our landlines 7266728, 7264709, 7259999 Mon-Fri 24-hrs, Sat 6am-5pm, Sun 6am-10am
BO BLOGS!
Go to Bo's Official Site and read his almost daily blog! Its not news, but thoughts and musings of Bo Sanchez. Get to know Bo in a more personal way --and find out what it means to live the life of a preacher. You get to enrich your faith as well.
DONATION
Remember to always donate your "first fruits"-not the last. Click on the "Donation" Box under the members menu - and you'll even see links to the nearest branches of the Banks where you can deposit.