READINGS for 2009-03-16
"A prophet is never welcomed in his hometown."n– Luke 4:24
My mother told me that when I was born, she thought I was not her child because I looked different from my two older brothers. Thus, when we were growing up, my brothers and some relatives would tease me now and then that I was adopted.
There came a point when I wondered who my real parents were. I even planned to look for them. But after me came two more sisters, Grace and May. And as we grew up, I began to notice that Grace and I had some similarities. And my voice sounded very much like the voice of our youngest sister, May.
One day, when I was already a teenager, I looked at a picture of Grace and I told my mother, "I don't think I'm adopted. In this picture of Grace, she looks a lot like me."
And my mother replied, "Of course, you're not adopted. Who ever told you that you were?"
Only then did I feel welcomed in my family.
I'm no prophet but I sure can empathize with Jesus when He wasn't welcomed in His hometown, as we read in today's Gospel. After experiencing that kind of rejection, how great He must feel when we welcome Him deep into our hearts.
Cynthia Santiago
Is your heart open wide to Jesus?
Lord, come and dwell in my heart forever.
People live their lives beholden to all sorts of ideas and superstitions, even sometimes with a vision that seems to be good, but in reality, they are really only serving false gods. There can be tremendous disillusionment when they finally realize the truth. Naaman comes to the knowledge of truth in the text we read today but the knowledge does not lead to despair or disillusionment but the recognition of the one true God.
1
Naaman, the army commander of the king of Aram, was highly esteemed and respected by his master, for through him the LORD had brought victory to Aram. But valiant as he was, the man was a leper.
2
Now the Arameans had captured from the land of Israel in a raid a little girl, who became the servant of Naaman's wife.
3
"If only my master would present himself to the prophet in Samaria," she said to her mistress, "he would cure him of his leprosy."
4
Naaman went and told his lord just what the slave girl from the land of Israel had said.
5
"Go," said the king of Aram. "I will send along a letter to the king of Israel." So Naaman set out, taking along ten silver talents, six thousand gold pieces, and ten festal garments.
6
To the king of Israel he brought the letter, which read "With this letter I am sending my servant Naaman to you, that you may cure him of his leprosy."
7
When he read the letter, the king of Israel tore his garments and exclaimed, "Am I a god with power over life and death, that this man should send someone to me to be cured of leprosy? Take note! You can see he is only looking for a quarrel with me!"
8
When Elisha, the man of God, heard that the king of Israel had torn his garments, he sent word to the king, "Why have you torn your garments? Let him come to me and find out that there is a prophet in Israel."
9
Naaman came with his horses and chariots and stopped at the door of Elisha's house.
10
The prophet sent him the message, "Go and wash seven times in the Jordan, and your flesh will heal, and you will be clean."
11
But Naaman went away angry, saying, "I thought that he would surely come out and stand there to invoke the LORD his God, and would move his hand over the spot, and thus cure the leprosy.
12
Are not the rivers of Damascus, the Abana and the Pharpar, better than all the waters of Israel? Could I not wash in them and be cleansed?" With this, he turned about in anger and left.
13
But his servants came up and reasoned with him. "My father," they said, "if the prophet had told you to do something extraordinary, would you not have done it? All the more now, since he said to you, 'Wash and be clean,' should you do as he said."
14
So Naaman went down and plunged into the Jordan seven times at the word of the man of God. His flesh became again like the flesh of a little child, and he was clean.
15
He returned with his whole retinue to the man of God. On his arrival he stood before him and said, "Now I know that there is no God in all the earth, except in Israel."
R: Athirst is my soul for the living God. When shall I go and behold the face of God?
1 [2]
As the hind longs for the running waters, so my soul longs for you, O God.
(R)
2 [3]
Athirst is my soul for God, the living God. When shall I go and behold the face of God?
(R)
3
Send forth your light and your fidelity; they shall lead me on and bring me to your holy mountain, to your dwelling-place.
(R)
4
Then will I go in to the altar of God, the God of my gladness and joy; then will I give you thanks upon the harp, O God, my God!
(R)
False prophets abound in our day just as they did in Jesus' day. They do not necessarily preach directly against the Gospel, though some do, but more often give a twisted version of the truth such that the ultimate focal point is not God but usually themselves, or something else they believe in. It is easy to identify the New Age and its self-focus; it can be a little more difficult to discern some of the sects or cults around that have a distorted version of the Gospel. Let us never be afraid to seek the discernment of the Church in such situations.
24
Jesus said to the people in the synagogue at Nazareth: "Amen, I say to you, no prophet is accepted in his own native place.
25
Indeed, I tell you, there were many widows in Israel in the days of Elijah when the sky was closed for three and a half years and a severe famine spread over the entire land.
26
It was to none of these that Elijah was sent, but only to a widow in Zarephath in the land of Sidon.
27
Again, there were many lepers in Israel during the time of Elisha the prophet; yet not one of them was cleansed, but only Naaman the Syrian."
28
When the people in the synagogue heard this, they were all filled with fury.
29
They rose up, drove him out of the town, and led him to the brow of the hill on which their town had been built, to hurl him down headlong.
30
But he passed through the midst of them and went away.
think
:
False prophets abound in our day just as they did in Jesus' day.
_________________________________________________________

God's special verse/thought for me today________________
_________________________________________________________

T O D A Y ' S BLESSING LIST
Thank You Lord for:
____________________________________
_______________________________________________________
READ THE BIBLE IN ONE YEAR Revelations1-3
In our readings for today, we see similarities and differences. Let us first look into the similarities. In the first reading, we hear of the story of Naaman, a great commander of the Syrian army. Great and famous though he was, Naaman was a leper. He seeks total healing from leprosy. In Luke's Gospel, the Jews are seeking salvation and deliverance from Roman occupation. Now, we look into their differences. When Naaman was told by the prophet Elisha to wash seven times in theJordan River, he first rejected the idea, thinking that there are better rivers than the Jordan. But after a while, Naaman submitted himself to the idea and he gets healed. On the other hand, when Jesus told the Jews that He was the fulfillment of the Old Testament prophecies, they totally and stubbornly rejected Him because they claim that nothing good can come from Nazareth.
The Lenten season presents to us the idea of the cross as the way to deliverance and salvation. We could be like Naaman or the Jews in our response to this invitation. We can shun the cross to avoid suffering and pain. Or we can willingly and with faith carry the cross of our lives. We can bear our individual crosses with patience and perseverance, believing that in the end God will alleviate our suffering and pain.
The choice is ours. We can take the wide road but it will lead us to damnation, or the narrow road which can bring us to eternal life. Jesus presents the idea of the cross as a way to our salvation. Jesus could have chosen another option but He did not. Jesus willingly submitted Himself to the Father's will to gain for man the salvation He seeks. Our Lenten observance
reminds us that there is no other way we can reach heaven except through the cross. As faithful disciples of our Lord, we should be always willing to follow Him, even if it takes the cross.
Fr. Joel O. Jason
How do you view the trials that come your way? Do you see them as obstacles or as means to increase your faith? How do you carry your cross? Is it with complaint or grumbling, or with patience and perseverance?
Heavenly Father, teach me to carry my cross with patience, perseverance, humility and love. Help me to have the faith to see the trials that come my way as Your means to strengthen me. Amen.
St. Heribert of Cologne, Bishop, pray for us.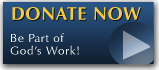 The FEAST is one of the happiest places on earth.

Click Here to find a Feast near you!
KERYGMA TV! is BACK
KERYGMA TV is on a new time slot and new channel Sundays 8 a.m. at IBC 13
Need Counseling? No Landline?
Now, you can use your mobile phone to call a friend for counseling at 09228407031. Or you may call our landlines 7266728, 7264709, 7259999 Mon-Fri 24-hrs, Sat 6am-5pm, Sun 6am-10am
BO BLOGS!
Go to Bo's Official Site and read his almost daily blog! Its not news, but thoughts and musings of Bo Sanchez. Get to know Bo in a more personal way --and find out what it means to live the life of a preacher. You get to enrich your faith as well.
DONATION
Remember to always donate your "first fruits"-not the last. Click on the "Donation" Box under the members menu - and you'll even see links to the nearest branches of the Banks where you can deposit.