READINGS for 2009-03-15
For the foolishness of God is wiser than human wisdom… – 1 Corinthians 1:25
It's my late brother's birthday today. He would've been 45 had he not left us one Easter Sunday.
His passing broke many hearts and disrupted young lives, including mine. I thought it wasn't fair. I wasn't ready for the responsibilities that he left behind. No one asked me to take some of them on. They just landed on my lap. And I used to ask God, "Why me?" I had my own life to live.
A dozen years have passed and, through time, I've learned to become a more responsible adult. I had a hands-on crash course in parenting. I learned to be more giving. I learned to work hard to provide. I learned to value family more. And in disciplining his children, I learned to discipline myself.
What I couldn't understand then, I fully understand now. With my brother's death, God taught me how to live a life that matters
.
Nova Arias
Are you going through the toughest times in your life? Take courage. God is at work.
Lord, teach me to trust in Your mysterious ways, for You know best where to lead me.
The key to our relationship with God, and thus the key to our faith life, is the first commandment that affirms there is no other god but the Lord. This is why the Book of Ecclesiastes despairs that all the toil of man in the world is vanity. That is, there is nothing that humanity can do of itself that will give meaning to life. Only God can give meaning to our lives and this is why the first commandment bans any other gods.
1
In those days, God delivered all these commandments
2
"I, the LORD, am your God, who brought you out of the land of Egypt, that place of slavery.
3
You shall not have other gods besides me.
4
You shall not carve idols for yourselves in the shape of anything in the sky above or on the earth below or in the waters beneath the earth;
5
you shall not bow down before them or worship them. For I, the LORD, your God, am a jealous God, inflicting punishment for their fathers' wickedness on the children of those who hate me, down to the third and fourth generation;
6
but bestowing mercy down to the thousandth generation, on the children of those who love me and keep my commandments.
7
"You shall not take the name of the LORD, your God, in vain. For the LORD will not leave unpunished him who takes his name in vain.
8
"Remember to keep holy the sabbath day.
9
Six days you may labor and do all your work,
10
but the seventh day is the sabbath of the LORD, your God. No work may be done then either by you, or your son or daughter, or your male or female slave, or your beast, or by the alien who lives with you.
11
In six days the LORD made the heavens and the earth, the sea and all that is in them; but on the seventh day he rested. That is why the LORD has blessed the sabbath day and made it holy.
12
"Honor your father and your mother, that you may have a long life in the land which the LORD, your God, is giving you.
13
"You shall not kill.
14
"You shall not commit adultery.
15
"You shall not steal.
16
"You shall not bear false witness against your neighbor.
17
"You shall not covet your neighbor's house. You shall not covet your neighbor's wife, nor his male or female slave, nor his ox or
ass, nor anything else that belongs to him."
R: Lord, you have the words of everlasting life.
7 [8]
The law of the LORD is perfect, refreshing the soul; the decree of the LORD is trustworthy, giving wisdom to the simple.
(R)
8 [9]
The precepts of the LORD are right, rejoicing the heart; the command of the LORD is clear, enlightening the eye.
(R)
9 [10]
The fear of the LORD is pure, enduring forever; the ordinances of the LORD are true, all of them just.
(R)
10 [11]
They are more precious than gold, than a heap of purest gold; sweeter also than syrup or honey from the comb.
(R)
It does not matter how wise a person is, even the wisdom of Solomon comes from God. All goodness has its origin in God and thus it is useless to look for satisfaction in life apart from faith in God. At first sight, a crucified God is madness or folly, but when we know the full story, we discover a type of wisdom and truth that cannot be denied. God's wisdom may not make sense to us, but that means very little when we remember that His knowledge will always far outweigh anything we might know.
22
Brothers and sisters: Jews demand signs and Greeks look for wisdom,
23
but we proclaim Christ crucified, a stumbling block to Jews and foolishness to Gentiles,
24
but to those who are called, Jews and Greeks alike, Christ the power of God and the wisdom of God.
25
For the foolishness of God is wiser than human wisdom, and the weakness of God is stronger than human strength.
Jesus cleanses the Temple in order to make a statement that there are some things in this world that belong to God, and thus we have to learn to give them a certain respect. It is a bit like the issue of cell phones in Mass. There is absolutely no excuse for a phone to ring or beep with a text in Church, and even more so if Mass is ongoing. It is simply lack of respect that we do not turn them off and even more so when we answer them!
13
Since the Passover of the Jews was near, Jesus went up to Jerusalem.
14
He found in the temple area those who sold oxen, sheep, and doves, as well as the money-changers seated there.
15
He made a whip out of cords and drove them all out of the temple area, with the sheep and oxen, and spilled the coins of the money-changers and overturned their tables,
16
and to those who sold doves he said, "Take these out of here, and stop making my Father's house a marketplace."
17
His disciples recalled the words of scripture, "Zeal for your house will consume me."
18
At this the Jews answered and said to him, "What sign can you show us for doing this?"
19
Jesus answered and said to them, "Destroy this temple and in three days I will raise it up."
20
The Jews said, "This temple has been under construction for forty-six years, and you will raise it up in three days?"
21
But he wasspeaking about the temple of his body.
22
Therefore, when he was raised from the dead, his disciples remembered that he had said this, and they came to believe the scripture and the word Jesus had spoken.
23
While he was in Jerusalem for the feast of Passover, many began to believe in his name when they saw the signs he was doing.
24
But Jesus would not trust himself to them because he knew them all,
25
and did not need anyone to testify about human nature. He himself understood it well.
think:
God's knowledge will always far outweigh anything we might know. God's special verse/thought for me today
_________________________________________________________

God's special verse/thought for me today________________
_________________________________________________________

T O D A Y ' S BLESSING LIST
Thank You Lord for:
____________________________________
_______________________________________________________
READ THE BIBLE IN ONE YEAR 2 & 3 John and Jude
Things to be grateful for from the past week
________________________________________________________________
________________________________________________________________
_________________________________________________________________
Things to ask God for in the coming week
________________________________________________________________
_________________________________________________________________
________________________________________________________________
Most important word God told me this week
________________________________________________________________
________________________________________________________________
________________________________________________________________
The cleanSing Power of lenT
The third Sunday of Lent speaks of the cleansing of the temple. Incensed by what He perceives as the people's desecration of the temple, Jesus made a whip of cords and drove out the money-changers' tables as well as their merchandise. And in reference to His impending passion, death and resurrection, Jesus told the Jews to destroy the temple and in three days He will raise it up again. In this episode in John's Gospel, Jesus made an association between the temple and the temple of His own body.
As St. Paul said in his first letter to the Corinthians, our body is the temple of the Holy Spirit (1 Corinthians 6:19). Here the temple He refers to is our own body. Jesus is inviting us to purify our body for it is pleasing to Him. He wants us to offer our entire body to God for it is not our own. In the letter of St. Paul to the Romans, he said that we must offer our bodies as living sacrifice, holy and pleasing to God, our spiritual worship (Romans 12). Our body therefore should be used for our spiritual worship to God. We are given a body that we may embody God's love for His people.
There are forces within us that seem to pull us into different directions. We know what is good but we seem to desire what is evil. This is why we need the discipline of Lent. Fasting and abstinence give us the opportunity to purify our desires and subject them to the jurisdiction of our wills. Purification is the end-product of the discipline of Lent.
A man went to a monk to consult him over his struggle to control his passions. Offering an imagery, he said, "I feel like there are two wolves within me constantly fighting. One is good, the other bad. They are pulling me into different directions. Which one of them will prevail?" The monk said, "Simple. The one that you feed constantly will prevail."
Vanity and indulgence are the food of the senses. Fasting and abstinence, coupled with prayer, are the food of the soul. Which one do you feed constantly?
Fr. Joel O. Jason
Does vanity rule the way I look at my body? How has charity purified the way I look at my body?
Lord, grant me the grace to perfectly serve You. Purify my body as a perfect offering that I can give to You and may Your Spirit dwell in me
St. Klemens Maria Hofbauer, Hermit, pray for us.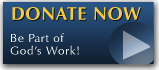 The FEAST is one of the happiest places on earth.

Click Here to find a Feast near you!
KERYGMA TV! is BACK
KERYGMA TV is on a new time slot and new channel Sundays 8 a.m. at IBC 13
Need Counseling? No Landline?
Now, you can use your mobile phone to call a friend for counseling at 09228407031. Or you may call our landlines 7266728, 7264709, 7259999 Mon-Fri 24-hrs, Sat 6am-5pm, Sun 6am-10am
BO BLOGS!
Go to Bo's Official Site and read his almost daily blog! Its not news, but thoughts and musings of Bo Sanchez. Get to know Bo in a more personal way --and find out what it means to live the life of a preacher. You get to enrich your faith as well.
DONATION
Remember to always donate your "first fruits"-not the last. Click on the "Donation" Box under the members menu - and you'll even see links to the nearest branches of the Banks where you can deposit.