READINGS for 2009-03-13
"... let us sell him to these Ishmaelites..." – Genesis 37:27
"How many pieces of silver did Judas sell Jesus for?" I asked my wife. "Uh, 13?" she replied. "OK, I'll check that," I said. "But now how many pieces of silver did Judah and his brothers sell Joseph the Dreamer for?" I asked again. "I'm not really into that OldTestament stuff," she replied.
This is not an unusual conversation between us since we like to grow in the understanding of the Bible as good Catholics should. But, like her, I also wasn't aware of how much Joseph was sold for until I reread this verse in Genesis. The final answer? Judas got 30 pieces for Jesus while Judah got 20 pieces for Joseph. One website claimed that if you added the years of ancient inflation, the 20 pieces would probably be equal to 30 pieces in Jesus' time.
We don't really have to force the comparison but the stories are parallel to each other and to the Parable of the Talents. It was a betrayal that gained for us the greatest gift: our salvation. How ironic that an act of treachery could bring about so much good. But that's how our God usually works. He can turn even the ugliest of situations into something beautiful. All we need to do is to trust Him.
Jomar Hilario
When someone "betrays" our trust, can we see the salvation behind it? How?
Lord, help me to see the good behind the negative situations I face.
Jealousy is a horrible sin. Look how it leads the brothers of Joseph to contemplate killing him only to sell him as a slave to the Ishmaelites. Maybe Jacob's favoritism of Joseph contributed to their actions a little, but it is not an excuse. The nature of life in this world where there is so much sin is that we will be constantly faced with such seeming unfairness and disadvantages of one sort or another in life. Blame and jealousy are not going to help us overcome them! They will only make it worse.
Genesis 37:3-4. 12-13a. 17b-28a
3
Israel loved Joseph best of all his sons, for he was the child of his old age; and he had made him a long tunic.
4
When his brothers saw that their father loved him best of all his sons, they hated him so much that they would not even greet him.
12
One day, when his brothers had gone to pasture their father's flocks at Shechem,
13
Israel said to Joseph, "Your brothers, you know, are tending our flocks at Shechem. Get ready; I will send you to them."
17
So Joseph went after his brothers and caught up with them in Dothan.
18
They noticed him from a distance, and before he came up to them, they plotted to kill him.
19
They said to one another: "Here comes that master dreamer!
20
Come on, let us kill him and throw him into one of the cisterns here; we could say that a wild beast devoured him. We shall then see what comes of his dreams."
21
When Reuben heard this, he tried to save him from their hands, saying: "We must not take his life.
22
Instead of shedding blood," he continued, "just throw him into that cistern there in the desert; but don't kill him outright." His purpose was to rescue him from their hands and restore him to his father.
23
So when Joseph came up to them, they stripped him of the long tunic he had on;
24
then they took him and threw him into the cistern, which was empty and dry.
25
They then sat down to their meal. Looking up, they saw a caravan of Ishmaelites coming from Gilead, their camels laden with gum, balm and resin to be taken down to Egypt.
26
Judah said to his brothers: "What is to be gained by killing our brother and concealing his blood?
27
Rather, let us sell him to these Ishmaelites, instead of doing away with him ourselves. After all, he is our brother, our own flesh." His brothers agreed.
28
They sold Joseph to the Ishmaelites for twenty pieces of silver.
Psalm 105:16-17. 18-19. 20-21
R: Remember the marvels the Lord has done.
16
When he called down a famine on the land and ruined the crop that sustained them,
17
he sent a man before them, Joseph, sold as a slave.
(R)
18
They had weighed him down with fetters, and he was bound with chains,
19
till his prediction came to pass and the word of the LORD proved him true.
(R)
20
The king sent and released him, the ruler of the peoples set him free.
21
He made him lord of his house and ruler of all his possessions.
(R)
This parable tells us that the Kingdom of God is a Kingdom of justice and truth.Unfortunately for us, we do not yet live in the Kingdom of God. The Kingdom of God is a gift which God gives His people, and we are called to begin living in it now with the hope and goal of establishing its reign to an ever-increasing degree over the lives of all men and women. This goal will be accomplished fully only when Jesus returns to reign in glory.
33
Jesus said to the chief priests and the elders of the people: "Hear another parable. There was a landowner who planted a vineyard, put a hedge around it, dug a wine press in it, and built a tower. Then he leased it to tenants and went on a journey.
34
When vintage time drew near, he sent his servants to the tenants to obtain his produce.
35
But the tenants seized the servants and one they beat, another they killed, and a third they stoned.
36
Again he sent other servants, more numerous than the first ones, but they treated them in the same way.
37
Finally, he sent his son to them, thinking, 'They will respect my son.'
38
But when the tenants saw the son, they said to one another, 'This is the heir. Come, let us kill him and acquire his inheritance.'
39
They seized him, threw him out of the vineyard, and killed him.
40
What will the owner of the vineyard do to those tenants when he comes?"
41
They answered him, "He will put those wretched men to a wretched death and lease his vineyard to other tenants who will give him the produce at the proper times."
42
Jesus said to them, "Did you never read in the scriptures: 'The stone that the builders rejected has become the cornerstone; by the Lord has this been done, and it is wonderful in our eyes'?
43
Therefore, I say to you, the kingdom of God will be taken away from you and given to a people that will produce its fruit.
45
When the chief priests and the Pharisees heard his parables, they knew that he was speaking about them.
46
And although they were attempting to arrest him, they feared the crowds, for they regarded him as a prophet.
think
:
The Kingdom of God is a gift which God gives His people, and we are called to begin living in it now.
_________________________________________________________

God's special verse/thought for me today________________
_________________________________________________________

T O D A Y ' S BLESSING LIST
Thank You Lord for:
____________________________________
_______________________________________________________
READ THE BIBLE IN ONE YEAR 2 Peter 1-3
When I was young, I used to play priest (
pari-parian
). I would cover a table with curtains and then I would call my friends and cousins. We would buy Coke and Fita biscuits and this would represent the bread and wine. Everyone would wish it was communion time already.
This got me thinking: why do we call it
bahay-bahayan, doktordoktoran
or
pari-parian?
Because after the play, there is no longer any house. After the play, one no longer is a doctor. After the play, I am no longer a priest. It is only temporary, not forever. Is this the reason why we call our possessions
ari-arian.
Everything that we have is given and we cannot hold on
to them forever. Even the very life we have is simply an
ari-arian.
Time will come when we have to turn it over to the Lord of Life.
The Parable of the Tenants reminds us of the Christian meaning of stewardship. God is the source of everything that we have and are. In a telling line from the Gospel, we are reminded, "Therefore I say to you, the Kingdom of God will be taken from you and given to a people that will produce its fruit" (v. 43).
God expects us to be fruitful with the gifts He has given us. When we come face to face with the Lord,He will ask us how much we have used all that He has given us. What do we bring with us before the Lord?
There was a dying man who told his wife, "When I die, I want you to put all my money in my coffin. I want to bring all of them with me." The wife took all of the man's money, deposited it in her bank account, issued the man a check and put it in the man's coffin.
When a man dies, his palms remain open. No one dies with palms closed. We bring nothing with us when we die. The only thing we can bring with us are the seeds of goodness we have planted in our hearts and in the hearts of others. What would you bring with you when that time comes?
Fr. Joel O. Jason
When was the last time you thanked God because of the blessings that you have received? When was the last time that you humbled yourself before God and said, "My God, all of these gifts are from You. I offer them back for you"?
Lord, teach me to be Your humble servant and let me offer the gifts that I received from You by sharing them to other people. Amen.
St. Roderic, Martyr, pray for us.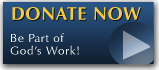 The FEAST is one of the happiest places on earth.

Click Here to find a Feast near you!
KERYGMA TV! is BACK
KERYGMA TV is on a new time slot and new channel Sundays 8 a.m. at IBC 13
Need Counseling? No Landline?
Now, you can use your mobile phone to call a friend for counseling at 09228407031. Or you may call our landlines 7266728, 7264709, 7259999 Mon-Fri 24-hrs, Sat 6am-5pm, Sun 6am-10am
BO BLOGS!
Go to Bo's Official Site and read his almost daily blog! Its not news, but thoughts and musings of Bo Sanchez. Get to know Bo in a more personal way --and find out what it means to live the life of a preacher. You get to enrich your faith as well.
DONATION
Remember to always donate your "first fruits"-not the last. Click on the "Donation" Box under the members menu - and you'll even see links to the nearest branches of the Banks where you can deposit.