READINGS for 2009-03-12
"If they will not listen to Moses and the prophets, neither will they be persuaded if someone should rise from the dead." – Luke 16:31
This morning I was led to thank God for all the teachers and "prophets" in my life. I'd just like to honor some of them: Ms. Rebecca Caisip, my prep teacher who was one of the first to teach me how to pray; Ms. Wilma Militante, the first person who praised me in public; Auntie Nonie, Tita Glo and Tita Telly, my tutors who helped me become a top 10 student. Ms. Grio: She encouraged me to speak up and participate in class; Fr. Renato Molina, my grade school religion teacher who showed me that serving God is fun and fulfilling! Bro. Javellana, my soccer coach who accepted me in the varsity team; Fr. Felix Glowicki, my seminary rector who touched me with the Lord's love; Fr. Pierangelo Quaranta, who taught me the deeper ways of the Spirit. Bro. Willy Nakar, whose teaching ministry led me to love God's Word. Bo Sanchez: A friend whose witness has encouraged me to follow Jesus more closely; Ernie & Olive Fernandez, Mike & Carla Wilson, Jim & Nancy Dornan, my life coaches whose guidance allow me to pursue my God-given dreams and mission, Mommy and Daddy, who taught me about life. They were my first and constant teachers.
I thank God for you all!
Ariel Driz
Have I been listening to my mentors lately? Have I thanked Jesus for them? They are God's voice in my life.
Jesus, I thank You for the teachers You've given me! Bless them abundantly and may You continue to use them for others. Amen.
It is quite evident that Jeremiah believes, and correctly so, that when we place our trust in humanity and the ways of the world, we are placing ourselves in a wilderness where ultimately our lives will go to waste. This is not to say that human wisdom is useless, but to recognize that it has limits, and one of its fundamental limits is that it cannot bring about our salvation. Considering that salvation is the deepest longing of a person, this is a serious limitation!
5 Thus says the LORD: Cursed is the man who trusts in human beings, who seeks his strength in flesh, whose heart turns away from the LORD. 6 He is like a barren bush in the desert that enjoys no change of season, but stands in a lava waste, a salt and empty earth. 7 Blessed is the man who trusts in the LORD, whose hope is the LORD. 8 He is like a tree planted beside the waters that stretches out its roots to the stream It fears not the heat when it comes, its leaves stay green; in the year of drought it shows no distress, but still bears fruit. 9 More tortuous than all else is the human heart, beyond remedy; who can understand it? 10 I, the LORD, alone probe the mind and test the heart, to reward everyone according to his ways, according to the merit of his deeds.
R: Blessed are they who hope in the Lord.
1 Blessed the man who follows not the counsel of the wicked nor walks in the way of sinners, nor sits in the company of the insolent, 2 but delights in the law of the LORD and meditates on his law day and night. (R) 3 He is like a tree planted near running water, that yields its fruit in due season, and whose leaves never fade. Whatever he does, prospers. (R) 4 Not so the wicked, not so; they are like chaff which the wind drives away. 6 For the LORD watches over the way of the just, but the way of the wicked vanishes. (R)
It is imperative that we respond to the call of the Gospel — to the call of the Lord — when we can because there is a time when it is too late! The rich man in the parable has run out of time and is in hell; he failed to do what he could for others and himself, in his lifetime, and only realized the truth once he died. I pray that this never happens to anyone ever again, but the thing is, this aspect of our destiny lies in the hands of each individual. Each of us must make a response to God's call independent of other peoples' responses.
19 Jesus said to the Pharisees: "There was a rich man who dressed in purple garments and fine linen and dined sumptuously each day. 20 And lying at his door was a poor man named Lazarus, covered with sores, 21 who would gladly have eaten his fill of the scraps that fell from the rich man's table. Dogs even used to come and lick his sores. 22 When the poor man died, he was carried away by angels to the bosom of Abraham. The rich man also died and was buried, 23 and from the netherworld, where he was in torment, he raised his eyes and saw Abraham far off and Lazarus at his side. 24 And he cried out, 'Father Abraham, have pity on me. Send Lazarus to dip the tip of his finger in water and cool my tongue, for I am suffering torment in these flames.' 25 Abraham replied, 'My child, remember that you received what was good during your lifetime while Lazarus likewise received what was bad; but now he is comforted here, whereas you are tormented. 26 Moreover, between us and you a great chasm is established to prevent anyone from crossing who might wish to go from our side to yours or from your side to ours.' 27 He said, 'Then I beg you, father, send him to my father's house, 28 for I have five brothers, so that he may warn them, lest they too come to this place of torment.' 29 But Abraham replied, 'They have Moses and the prophets. Let them listen to them.' 30 He said, 'Oh no, father Abraham, but if someone from the dead goes to them, they will repent.' 31 Then Abraham said, 'If they will not listen to Moses and the prophets, neither will they be persuaded if someone should rise from the dead.' "
think: It is imperative that we respond to the call of the Gospel — to the call of the Lord — when we can because there is a time when it is too late.
_________________________________________________________

God's special verse/thought for me today________________
_________________________________________________________

T O D A Y ' S BLESSING LIST
Thank You Lord for: ____________________________________
_______________________________________________________
READ THE BIBLE IN ONE YEAR 1 Peter 1-5
Poverty is one of life's sad realities. Everywhere you go, you would see poverty-stricken people. They are the poor people — lying down on the streets and sidewalks, selling different things to earn a living and some asking for alms to buy food.
In today's Gospel, we hear the parable of the rich man and a poor man, Lazarus. The rich man is very fortunate and privileged because he has everything he needs. On the other hand, Lazarus was a poor man; he was lying outside the door of the rich man. The heartbreaking fact was that the rich man was not bothered by the situation of Lazarus. He has all the opportunities to share what he has. He could have given some of his clothes or he could have shared some of his food to Lazarus, but he did not. The rich man did not utilize his opportunity to help a poor man. In the end, when they both died, Lazarus was comforted in heaven while the rich man was tormented in hell.
The challenge for us is not to waste the opportunities in life that come our way. Are you in a position of abundance? Then God is placing before you the opportunity to give. More often, we pray to God to teach us to be generous, but God will not make us an instant generous person. Generosity is something that develops through practice. God gives us opportunities to practice being generous. God gives us opportunities to practice sharing and giving especially this Lenten season. Almsgiving is a concrete expression of not ignoring the opportunity to help the poor. Fr. Joel O. Jason
Today, pray over that beautiful phrase taken from the Plenary Council of the Philippines, "No one is so rich that he has nothing to receive. No one is so poor as to have nothing to give."
Lord, help us to realize the meaning of the many opportunities in life. May we continue to love and serve You through these opportunities we have.
St. Aurelian, Bishop, pray for us.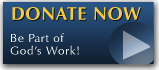 The FEAST is one of the happiest places on earth.

Click Here to find a Feast near you!
KERYGMA TV! is BACK
KERYGMA TV is on a new time slot and new channel Sundays 8 a.m. at IBC 13
Need Counseling? No Landline?
Now, you can use your mobile phone to call a friend for counseling at 09228407031. Or you may call our landlines 7266728, 7264709, 7259999 Mon-Fri 24-hrs, Sat 6am-5pm, Sun 6am-10am
BO BLOGS!
Go to Bo's Official Site and read his almost daily blog! Its not news, but thoughts and musings of Bo Sanchez. Get to know Bo in a more personal way --and find out what it means to live the life of a preacher. You get to enrich your faith as well.
DONATION
Remember to always donate your "first fruits"-not the last. Click on the "Donation" Box under the members menu - and you'll even see links to the nearest branches of the Banks where you can deposit.