READINGS for 2009-03-10
"They love places of honor at banquets, seats of honor in synagogues... " – Matthew 23:6-7
My husband, Chris, and I once went to a wedding reception. We shared our table with a Chinese mother and daughter whom the host graciously introduced to our family. We were only able to catch the name of the business they owned, which my husband was familiar with. Chris leaned over to whisper to me the extent of their business and ended by saying, "These people are literally billionaires."
I scrutinized the clothes of the mother and her daughter. I looked at their bags and the jewelry they wore. Nothing there to indicate their wealth except for the expensive watches they wore. And I sat amazed not at their riches but at their simplicity. That's one thing I learned from many of the Chinese-Filipinos I have met. While others would normally flaunt their wealth, the Chinoys I know remain low-key and simple despite their massive assets.
Interacting with them is a constant lesson on the simplicity of living that Jesus calls me to. And His call goes beyond the outer trappings of extravagant clothes, expensive cars or other status symbols. It's a call that goes into my innermost core — the challenge to be humble in thoughts and in my dealings with others. Rissa Singson-Kawpeng
The Pharisees had an air of pride and superiority about them. In what areas of your life are you Pharisaical?
Lord, strip me of my vanities and keep me simple in heart and mind. Amen.
We spend a lot of time cleaning the outside of our bodies even to the point of pampering ourselves with manicures, new hair styles and so on. None of these will get us anywhere along the path to salvation. It is the inside that matters here; in our hearts, minds and souls lie the origins of our sinful actions. It is in this direction we must turn if we are to truly take up the call to holiness in all sincerity and truth.
Isaiah 1:10. 16-20
10 Hear the word of the LORD, princes of Sodom! Listen to the instruction of our God, people of Gomorrah! 16 Wash yourselves clean! Put away your misdeeds from before my eyes; cease doing evil; 17 learn to do good. Make justice your aim, redress the wronged, hear the orphan's plea, defend the widow. 18 Come now, let us set things right, says the LORD. Though your sins be like scarlet, they may become white as snow; though they be crimson red, they may become white as wool. 19 If you are willing, and obey, you shall eat the good things of the land; 20 but if you refuse and resist, the sword shall consume you for the mouth of the LORD has spoken!
Psalm 50:8-9. 16bc-17. 21 and 23
R: To the upright I will show the saving power of God.
8 "Not for your sacrifices do I rebuke you, for your burnt offering are before me always. 9 I take from your house no bullock, no goats out of your fold." (R) 16 "Why do you recite my statutes, and profess my covenant with your mouth, 17 though you hate discipline and cast my words behind you?" (R) 21 "When you do these things, shall I be deaf to it? Or do you think that I am like yourself? I will correct you by drawing them up before your eyes. 23 He that offers praise as a sacrifice glorifies me; and to him that goes the right way I will show the salvation of God." (R)
Quite often, it is the witness of our lives that is the last aspect to be converted. That is, we now know what we should be doing and how we should live, even to the point of being able to instruct others in these paths, yet we fail to actually apply this knowledge and truth to our own lives. Hypocrisy is a terribly damaging reality: a person can be the greatest preacher who has ever lived and hold a crowd in the 'palm of his hand' but if his personal life is out of order, it will be all for nothing!
Matthew 23:1-12
1 Then Jesus spoke to the crowds and to his disciples, 2 saying, "The scribes and the Pharisees have taken their seat on the chair of Moses. 3 Therefore, do and observe all things whatsoever they tell you, but do not follow their example. For they preach but they do not practice. 4 They tie up heavy burdens [hard to carry] and lay them on people's shoulders, but they will not lift a finger to move them. 5 All their works are performed to be seen. They widen their phylacteries and lengthen their tassels. 6 They love places of honor at banquets, seats of honor in synagogues, 7 greetings in marketplaces, and the salutation 'Rabbi.' 8 As for you, do not be called 'Rabbi.' You have but one teacher, and you are all brothers. 9 Call no one on earth your father; you have but one Father in heaven. 10 Do not be called 'Master'; you have but one master, the Messiah. 11 The greatest among you must be your servant. 12 Whoever exalts himself will be humbled; but whoever humbles himself will be exalted."
my reflections
think: In our hearts, minds and souls lie the origins of our sinful actions.
_________________________________________________________

God's special verse/thought for me today________________
_________________________________________________________

T O D A Y ' S BLESSING LIST
Thank You Lord for: ____________________________________
_______________________________________________________
READ THE BIBLE IN ONE YEAR Hebrews 9-13
The Gospel reading for today may sound familiar for the unusual reason that some fundamentalists would use this as a basis for rejecting the Catholic practice of addressing priests as "Father." But let me lead you to a deeper reflection on that part of the Gospel, so you would see clearly what Jesus is trying to say. Jesus denounces the hypocrisy of the faith of the Pharisees. They don't practice what they preach while assigning titles and honors to themselves. Some Bible commentators say that it is precisely for this reason that Matthew wrote these prohibitions: don't call yourselves rabbi, father or teacher. Jesus therefore showed them what being a true rabbi, father or teacher is. It is not just by dictating what is to be done, leaving others to do the job, while you just sit and watch, saying that I am the master and they are the laborers.
It is this false identity of being a rabbi or master that Jesus was denouncing. Our Lord tells us that to be a true leader, one must not "lord it over the flock," but to be the first one to serve. Confucius would talk about the rectification of names: If you're a father, be a good father. If you're a servant, be a good servant. Yet sometimes, what we have are false identities of who we are and the roles that we play.
It is good for us to see our own false identities in life. You may be a father who works so hard because you are the bread winner, but you fail to talk to your children and become a real father. You may be a politician who is so intoxicated by power and honor, but you fail to even talk to simple people. You may be a priest who is so awed by people's attention, but you fail to become a real pastor to the people.
In this time of repentance and conversion, all we need to do is look at Christ's suffering on the cross and see how the Most High King and Son of God stooped down to serve and offer His life for us, giving us the model of being a true Master and Lord. Fr. Joel O. Jason
What are my false identities in life, the masks that I wear to hide my insecurities? Do I live up to who I am as a Christian?
Lord, make me faithful to my identity as a true Christian, and follow You in Your loving service. Amen.
St. Attalas, Abbot, pray for us.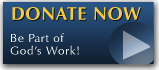 The FEAST is one of the happiest places on earth.

Click Here to find a Feast near you!
KERYGMA TV! is BACK
KERYGMA TV is on a new time slot and new channel Sundays 8 a.m. at IBC 13
Need Counseling? No Landline?
Now, you can use your mobile phone to call a friend for counseling at 09228407031. Or you may call our landlines 7266728, 7264709, 7259999 Mon-Fri 24-hrs, Sat 6am-5pm, Sun 6am-10am
BO BLOGS!
Go to Bo's Official Site and read his almost daily blog! Its not news, but thoughts and musings of Bo Sanchez. Get to know Bo in a more personal way --and find out what it means to live the life of a preacher. You get to enrich your faith as well.
DONATION
Remember to always donate your "first fruits"-not the last. Click on the "Donation" Box under the members menu - and you'll even see links to the nearest branches of the Banks where you can deposit.