READINGS for 2009-03-06
But if the wicked man turns away from all the sins he committed, if he keeps all my statutes and does what is right and just, he shall surely live, he shall not die. – Ezekiel 18:21
A child falls, he cries, and his father soothes his tears away. A grown man falls into sin, cries to the Father for forgiveness, and when the man dies, he goes straight to his Father.
That's the story of Little Abner, a mild-mannered man. He simply radiated humility, goodness and faithfulness to his mission of bringing God's Word to as many people as he could. He would go everywhere, accept any assignment anywhere, and with humility and kindness, influence and convince everyone to love God and love one another.
Thirty years ago, Little Abner was the acknowledged "king" in his town. He practically lived in the streets, with his gang of five, lording it over the area day and night. If the neighbors were bothered by the noise of their carousing, drinking and revelry till the wee hours of the morning, no one would dare complain because they would have to face Little Abner. His name alone evoked fear and they just had to bear it.
When the renewed and redeemed Little Abner died, people came in droves, deeply saddened. But in their hearts, they knew that Little Abner had not died; he surely lives.
Chelle Crisanto
When you fall into sin, do you kneel before Him and seek His forgiving love, promising not to sin again?
Lord, each time I sin, please forgive me and bring me back into Your loving arms.
Ultimately, what will matter most is our final response to God's call. Yes, if we repent at the last moment of our life, I am sure that God will listen to our cries of repentance. At the same time, I do not recommend such a delay, as we never know when we might die! St. Paul tells us that today is the day we should respond to God's call and offer of grace.
21
Thus says the Lord God: If the wicked man turns away from all the sins he committed, if he keeps all my statutes and does what is right and just, he shall surely live, he shall not die.
22
None of the crimes he committed shall be remembered against him; he shall live because of the virtue he has practiced.
23
Do I indeed derive any pleasure from the death of the wicked? says the Lord GOD. Do I not rather rejoice when he turns from his evil way that he may live?
24
And if the virtuous man turns from the path of virtue to do evil, the same kind of abominable things that the wicked man does, can he do this and still live? None of his virtuous deeds shall be remembered, because he has broken faith and committed sin; because of this, he shall die.
25
You say, "The LORD's way is not fair!" Hear now, house of Israel: Is it my way that is unfair, or rather, are not your ways unfair?
26
When a virtuous man turns away from virtue to commit iniquity, and dies, it is because of the iniquity he committed that he must die.
27
But if a wicked man, turning from the wickedness he has committed, does what is right and just, he shall preserve his life;
28
since he has turned away from all the sins which he committed, he shall surely live, he shall not die.
Psalm 130:1-2. 3-4. 5-7a. 7bc-8
R: If you, O Lord, mark iniquities, who can stand?
1
Out of the depths I cry to you, O LORD; Lord, hear my voice!
2
Let your ears be attentive to my voice in supplication.
(R)
3
If you, O LORD, mark iniquities, LORD, who can stand?
4
But with you is forgiveness, that you may be revered.
(R)
5
I trust in the LORD; my soul trusts in his word.
6
My soul waits for the LORD more than sentinels wait for the dawn. More than sentinels wait for the dawn.
7
Let Israel wait for the LORD.
(R)
For with the LORD is kindness and with him is plenteous redemption;
8
and he will redeem Israel from all their iniquities.
(R)
Virtue is all about creating a culture of obedience and grace in our lives. It is all about putting to death the temptation to rely upon our own wisdom and strength. Let us seek to grow in holiness through growing in virtue day by day. We will accomplish this goal if we set about getting the little things right first and then allowing this practice to carry over into the more important decisions of our lives.
20
Jesus said to his disciples: I tell you, unless your righteousness surpasses that of the scribes and Pharisees, you will not enter into the kingdom of heaven.
21
"You have heard that it was said to your ancestors, 'You shall not kill; and whoever kills
will be liable to judgment.'
22
But I say to you, whoever is angry with his brother will be liable to judgment, and whoever says to his brother, 'Raqa,' will be answerable to the Sanhedrin, and whoever says, 'You fool,' will be liable to fiery Gehenna.
23
Therefore, if you bring your gift to the altar, and there recall that your brother has anything against you,
24
leave your gift there at the altar, go first and be reconciled with your brother, and then come and offer your gift.
25
Settle with your opponent quickly while on the way to court with him. Otherwise your opponent will hand you over to the judge, and the judge will hand you over to the guard, and you will be thrown into prison.
26
Amen, I say to you, you will not be released until you have paid the last penny."
think:
Let us seek to grow in holiness through growing in virtue day by day.
_________________________________________________________

God's special verse/thought for me today________________
_________________________________________________________

T O D A Y ' S BLESSING LIST
Thank You Lord for:
____________________________________
_______________________________________________________
READ THE BIBLE IN ONE YEAR Psalm 37-40
The PracTice of aBSTinence
This Friday of Lent is offered as a special day of abstinence. How does the Christian tradition understand abstinence? It is not only a physical sacrifice but a spiritual one, too. It is a spiritual sacrifice because it is a way of showing our contrite heart to Jesus who bore all the suffering of man — sin. It is an expression of repentance for our sins and a manifestation of our humble imploring of His mercy and sincere regret of the transgression of His will.
Bishop Fulton Sheen told of his experience one Lenten season while on a plane to a speaking engagement. When the flight attendant offered him his lunch, he excused himself saying, "I'll just have a sandwich, it's Lent." The woman beside him also settled for just a sandwich. "So you're also Catholic," Bishop Sheen asked. The woman with a surprised look said, "No, I'm a model."
The fasting of Lent differs in essence from just plain dieting. When we diet, the aim is usually to look better. When we fast (although beautification may be its consequence), our aim is beatification — to be beatified, to be better. We become better because we are able to control our desires. Instead of being dominated by the senses, we regulate our senses because we are ruled by the Spirit. Then we become blessed, then we become better disciples and witnesses of our Lord. The discipline of Lent can never be dissociated with discipleship. Discipline without discipleship is like practicing for a marathon without running it. Discipleship without discipline is running a marathon without practicing.
In these 40 days of spiritual preparation, may we all become disciplined disciples of the Lord.
Fr. Joel O. Jason
What can I give up this season of Lent? What spiritual sacrifice can I offer for the conversion of sinners?
Merciful and loving God, help us in our quest for repentance. May You be our light. Make our humble hearts sincere and clean. We ask this
through the Divine Mercy of our Lord Jesus Christ.
St. Coleyye, Virgin, pray for us.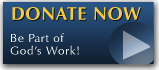 The FEAST is one of the happiest places on earth.

Click Here to find a Feast near you!
KERYGMA TV! is BACK
KERYGMA TV is on a new time slot and new channel Sundays 8 a.m. at IBC 13
Need Counseling? No Landline?
Now, you can use your mobile phone to call a friend for counseling at 09228407031. Or you may call our landlines 7266728, 7264709, 7259999 Mon-Fri 24-hrs, Sat 6am-5pm, Sun 6am-10am
BO BLOGS!
Go to Bo's Official Site and read his almost daily blog! Its not news, but thoughts and musings of Bo Sanchez. Get to know Bo in a more personal way --and find out what it means to live the life of a preacher. You get to enrich your faith as well.
DONATION
Remember to always donate your "first fruits"-not the last. Click on the "Donation" Box under the members menu - and you'll even see links to the nearest branches of the Banks where you can deposit.