READINGS for 2009-03-01
"For Christ also suffered… that he might lead you to God…" – 1 Peter 3:18
So many people tell me that I've succeeded so much in my life. And everything I've set my mind on happens. But then people only see one chapter of the entire story.
Here's something they don't know: my other dreams that have nose-dived and crashed to the bottom of the sea. I can write a 30- volume encyclopedia entitled
The Failures of Bo Sanchez.
And that's just the index. When
I failed, people didn't mince words. I was criticized, ridiculed, lambasted, fried, roasted, grilled, baked, sautéed, stewed and eaten alive. But God knows how to use failures. He has mastered the art of recycling flops like me.
We are all wounded. But wounds are necessary for His healing light to enter into our beings. Without wounds and failures, frustration and defeats, there will be no opening for His brilliance to trickle in and invade our lives.
Failures in life are courses with very high tuition fees. So I don't cut classes and miss my lessons: on humility, on patience, on asking others for help, on listening to God, on trying again.
All these, I know, will lead me to do better what God has tasked me to do in my life.
Bo Sanchez
Do you easily give up when you fail?
Let the knowledge that You never give up on me inspires me to continue.
Our God is a God of love and love creates; it does not destroy. Love is at the heart of the covenant that God has made with His people and it is important that as we seek to remain faithful to this covenant, we remember that we are called to build relationships with others and not destroy them. This is only fully possible when we have first experienced God's love for us; let us open our lives to His love.
8
God said to Noah and to his sons with him:
9
" See, I am now establishing my covenant with you and your descendants after you
10
and with every living creature that was with you: all the birds, and the various tame and wild animals that were with you and came out of the ark.
11
I will establish my covenant with you, that never again shall all bodily creatures be destroyed by the waters of a flood; there shall not be another flood to devastate the earth."
12
God added: "This is the sign that I am giving for all ages to come, of the covenant between me and you and every living creature with you:
13
I set my bow in the clouds to serve as a sign of the covenant between me and the earth.
14
When I bring clouds over the earth, and the bow appears in the clouds,
15
I will recall the covenant I have made between me and you and all living beings, so that the waters shall never again become a flood to destroy all mortal beings."
R: Your ways, O Lord, are love and truth to those who keep your covenant.
4
Your ways, O LORD, make known to me; teach me your paths.
5
Guide me in your truth and teach me, for you are God my savior.
(R)
6
Remember that your compassion, O LORD, and your kindness are from of old.
7
In your kindness remember me, because of your goodness, O LORD.
(R)
8
Good and upright is the LORD; thus he shows sinners the way.
9
He guides the humble to justice, he teaches the humble his way.
(R)
St. Peter's commentary on the Flood and Noah story is to liken it to the Sacrament of Baptism. The cleansing power of the great flood is easily outdone by the cleansing power of the Sacrament as no amount of ordinary water can cleanse us from sin, but the smallest drop of sacramental water in Baptism is enough to cleanse our souls from every and any sin. Jesus, help me to realize what the Sacrament of Baptism really means for my life.
18
Beloved: Christ also suffered for sins once, the righteous for the sake of the unrighteous, that he might lead you to God. Put to death in the flesh, he was brought to life in the spirit.
19
In it he also went to preach to the spirits in prison,
20
who had once been disobedient while God patiently waited in the days of Noah during the building of the ark, in which a few persons, eight in all, were saved through water.
21
This prefigured baptism, which saves you now. It is not a removal of dirt from the body but an appeal to God for a clear conscience, through the resurrection of Jesus Christ,
22
who has gone into heaven and is at the right hand of God, with angels, authorities, and powers subject to him.
It is as though in the desert Jesus returns to that primeval time of the Garden of Eden when Adam and Eve were tempted by Satan. Mark is telling us that the Incarnation serves to relate Jesus to every aspect of human history. There is no aspect of our lives that Jesus does not redeem; the redemption He offers encompasses all people who have, are and will live!
12
The Spirit drove Jesus out into the desert,
13
and he remained in the desert for forty days, tempted by Satan. He was among wild beasts, and the angels ministered to him.
14
After John had been arrested, Jesus came to Galilee proclaiming the gospel of God:
15
"This is the time of fulfillment. The kingdom of God is at hand. Repent, and believe in the gospel."
think
:
There is no aspect of our lives that Jesus does not redeem.
_________________________________________________________

God's special verse/thought for me today________________
_________________________________________________________

T O D A Y ' S BLESSING LIST
Thank You Lord for:
____________________________________
_______________________________________________________
READ THE BIBLE IN ONE YEAR 2 Timothy 1-4
Things to be grateful for from the past week
________________________________________________________________
________________________________________________________________
_________________________________________________________________
Things to ask God for in the coming week
________________________________________________________________
_________________________________________________________________
________________________________________________________________
Most important word God told me this week
________________________________________________________________
________________________________________________________________
________________________________________________________________
"if Today you hear hiS Voice,
One cold winter night, a priest was on his way home from an appointment. A mugger stopped him, demanding his wallet while pointing a knife to his side. The priest opened his jacket and revealed in view his clerical collar.
"Are you a priest?" the surprised mugger asked.
"So sorry, please forgive me."
The priest saw this as an opportunity for evangelization so he offered the man a cigarette hoping for a short conversation. The man plainly refused.
"No thanks, Father. I give up cigarettes during Lent."
Be it coincidence or conscious liturgical intent on the part of the Church, the season of Lent usually falls on the winter season, or at the latest, when winter is on the wane and spring beckons. But this does not mean that Lent's seasonal timing with winter reduces its significance to places that experience it. Far from it.
With the cold of winter, mother nature eventually "hardens" as it is covered by snow. Winter is also that time of the year when plants and vegetation "die" as they are enveloped by snow.
CNN recently re-ran a documentary on "children soldiers" — boys who are lured to join private armies in exchange for money and land for their families. A 15-year-old boy narrated that he has killed nine people so far, all political enemies of a drug lord he was serving. "The first time you're nervous. But in time you get used to it, people dying right before your eyes." The cold of winter has descended in his heart.
No wonder then that the Church proclaims repeatedly during Lent, "If today you hear his voice, harden not your hearts." Lent is that time of the year when we are called to a collective "defrosting" of our hardened hearts — hardened by sin, unforgiveness and mediocrity in the spiritual life.
Fr. Joel O. Jason
What is it in my heart that I have buried to the point of hardening? What is my attitude towards the sacrament of Reconciliation?
Lord, I thank You for the grace of the Lenten season. Open my heart and my mind that I may hear with effectiveness the invitation of Your Word. Amen.
St. David, Bishop, pray for us.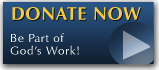 The FEAST is one of the happiest places on earth.

Click Here to find a Feast near you!
KERYGMA TV! is BACK
KERYGMA TV is on a new time slot and new channel Sundays 8 a.m. at IBC 13
Need Counseling? No Landline?
Now, you can use your mobile phone to call a friend for counseling at 09228407031. Or you may call our landlines 7266728, 7264709, 7259999 Mon-Fri 24-hrs, Sat 6am-5pm, Sun 6am-10am
BO BLOGS!
Go to Bo's Official Site and read his almost daily blog! Its not news, but thoughts and musings of Bo Sanchez. Get to know Bo in a more personal way --and find out what it means to live the life of a preacher. You get to enrich your faith as well.
DONATION
Remember to always donate your "first fruits"-not the last. Click on the "Donation" Box under the members menu - and you'll even see links to the nearest branches of the Banks where you can deposit.