READINGS for 2009-02-28
"Those who are healthy do not need a physician, but the sick do." – Luke 5:31
I have asthma. Years back, it was difficult to admit it because it went against my macho image. So I spent all my energies at hiding my sickness. I worked out 'til I looked like a pit bull and spouted macho stuff. My enemies didn't know that to destroy me, all they had to do was to steal my asthma inhaler.
When I was still courting my wife, Joie, I hid my asthma from her parents. I performed the age-old tradition called
paninilbihan
— doing chores, fetching water and carrying loads — until the unexpected happened. I had an asthma attack and I didn't have my maintenance medicine. My mother-in-law brought me to the hospital and my father-inlaw went all the way to the city just to buy medicine. It was so embarrassing!
Many people are like me. They spend all their energies hiding their "sickness" — the more fatal one called sin. So let's confess our sins and avail of the healing powers of the Divine Physician. Only those who are repentant can receive grace and mercy.
Friend, you are not your sickness, or your temptation or your sin. You are a child of God, worthy of love and a second chance.
Obet Cabrillas
When you lie, you have to cover it up with 15 more lies. Kids know it best: Liars go to hell. Confess.
My sacrifice, O God, is a broken spirit; a contrite heart You will not despise. (Psalm 51:17)
I believe that God has a special place in His heart for the little ones of the world. In my experience, it is the people the world forgets and rejects that God will give the greater attention to as regards the gift of faith. I fear there will be many who, upon dying, will be faced with the very rude shock that they are a lot farther from God than they might have thought they were. Let us not be numbered among these people.
9
Thus says the Lord: If you remove from your midst oppression, false accusation and malicious speech;
10
if you bestow your bread on the hungry and satisfy the afflicted; then light shall rise for you in the darkness, and the gloom shall become for you like midday;
11
then the LORD will guide you always and give you plenty even on the parched land. He will renew your strength, and you shall be like a watered garden, like a spring whose water never fails.
12
The ancient ruins shall be rebuilt for your sake, and the foundations from ages past you shall raise up; "Repairer of the breach," they shall call you, "Restorer of ruined homesteads."
13
If you hold back your foot on the sabbath from following your own pursuits on my holy day; if you call the sabbath a delight, and the LORD's holy day honorable; if you honor it by not following your ways, seeking your own interests, or speaking with malice —
14
Then you shall delight in the LORD, and I will make you ride on the heights of the earth; I will nourish you with the heritage of Jacob, your father, for the mouth of the LORD has spoken.
R: Teach me your way, O Lord, that I may walk in your truth.
1
Incline your ear, O LORD; answer me, for I am afflicted and poor.
2
Keep my life, for I am devoted to you; save your servant who trusts in you. You are my God.
(R)
3
Have mercy on me, O Lord, for to you I call all the day.
4
Gladden the soul of your servant, for to you, O Lord, I lift up my soul.
(R)
5
For you, O Lord, are good and forgiving, abounding in kindness to all who call upon you.
6
Hearken, O LORD, to my prayer and attend to the sound of my pleading.
(R)
Jesus invites a tax collector to become one of His disciples. This would have come as a great shock to everyone, including the tax collector, as they were considered to be almost less than human due to their compromised way of life and allegiances. If a tax collector can become a disciple of Jesus, then anyone can! This is the power of the mercy and love of God at work. We can be sure that with God all things are possible if it is His will.
27
Jesus saw a tax collector named Levi sitting at the customs post. He said to him, "Follow me."
28
And leaving everything behind, he got up and followed him.
29
Then Levi gave a great banquet for him in his house, and a large crowd of tax collectors and others were at table with them.
30
The Pharisees and their scribes complained to his disciples, saying, "Why do you eat and drink with tax collectors and sinners?"
31
Jesus said to them in reply, "Those who are healthy do not need a physician, but the sick do.
32
I have not come to call the righteous to repentance but sinners."
think
:
It is the people the world forgets and rejects that God will give the greater attention to as regards the gift of faith.
_________________________________________________________

God's special verse/thought for me today________________
_________________________________________________________

T O D A Y ' S BLESSING LIST
Thank You Lord for:
____________________________________
_______________________________________________________
READ THE BIBLE IN ONE YEAR 1 Timothy 4-6
The whole point of this Lenten season is to grow in holiness of life by way of conversion. Conversion is a turning around in the opposite direction, a 180-degree turn. It involves commitment, discipline and trust. For us, conversion began at Baptism, though most of us were unaware of it. The second point of conversion is reconciliation in areas where we have misused the gift given us at Baptism. We turn to the Lord in the Sacrament of Reconciliation and are reunited again to God in mercy and love. Throughout our life, there are many moments of conversion. Conversion is a process that will end when we are dead and buried.
Jesus calls people to conversion. Throughout His life, He calls men and women to abandon their ways of sin and to follow Him. Levi is no exception. Levi, turned Matthew (gift of God), is called by Jesus to follow Him. Luke tells us in a beautiful way that "leaving everything behind, he got up and followed Him." Now, that is conversion. Levi left everything. His booth, his money, his old way of life, everything. And to prove this, he invited a large crowd of people to celebrate with him his conversion.
There is a beautiful image of St. Matthew in a parish I once visited in Australia. It depicted Matthew with a Bible on one hand and a money purse beneath his feet. It shows the powerful image of Matthew trampling his "old" life and looking forward to his new life as a preacher of the Good News. It is cast in magnificent bronze and tells a story.
We, too, must leave everything and follow Jesus. This will be hard; it has its challenges. It is hard to separate from what you have allowed yourself to be attached to. For Matthew, he was attached to his wealth, corruption, and cheating. We, too, can fail to detach from those attitudes of heart and mind. But the reward is great; conversion involves commitment, discipline and trust. It won't be easy but we have one who walks alongside us offering empowerment, strength and assistance.
Fr. Brian Steele, MGL
What areas of my life need to be converted to the Lord?
Lord, I pray for the gift of conversion in my life. Change my life that I might love You, serve You and follow You all the days of my life. Amen.
St. Hilary of Ephesus, Pope,pray for us.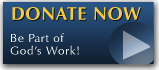 The FEAST is one of the happiest places on earth.

Click Here to find a Feast near you!
KERYGMA TV! is BACK
KERYGMA TV is on a new time slot and new channel Sundays 8 a.m. at IBC 13
Need Counseling? No Landline?
Now, you can use your mobile phone to call a friend for counseling at 09228407031. Or you may call our landlines 7266728, 7264709, 7259999 Mon-Fri 24-hrs, Sat 6am-5pm, Sun 6am-10am
BO BLOGS!
Go to Bo's Official Site and read his almost daily blog! Its not news, but thoughts and musings of Bo Sanchez. Get to know Bo in a more personal way --and find out what it means to live the life of a preacher. You get to enrich your faith as well.
DONATION
Remember to always donate your "first fruits"-not the last. Click on the "Donation" Box under the members menu - and you'll even see links to the nearest branches of the Banks where you can deposit.