READINGS for 2009-02-17
"Be on your guard against the yeast of the Pharisees and the yeast of Herod" – Mark 8:15
A father was hard put to explain to his young children why they couldn't see the latest movie. The film had all their favorite actors. It was rated PG-13 because there was a suggestion of sex but they didn't really show it. The language was pretty good, except for a scene where they used the Lord's name in vain. People died when a building got blown up but it added action and was done in good taste.
After dinner, the father asked his kids if they wanted to eat some brownies. He explained that he used the family's special recipe but added something new.
When asked what the special ingredient was, he replied, "Dog poop!" He stated it was only a little bit, and all the other ingredients were top quality. "You'll hardly notice it at all," he assured them.
Nevertheless not a single child touched the brownie.
The father explained that the movie they wanted to see was just like the brownies. Satan tries to enter our minds by deceiving us into believing that a little bit of evil won't matter. But that small thing can turn what's good into something unacceptable. And that's a big difference.
Cecil Lim
Are you using good judgment when you compromise or are you running away from the hard truth?
Lord, guide me as I seek Your truth at all times.
Evil has increased to the point that God is forced to act in a rather drastic way. He chooses Noah and his family as the only righteous people left on the face of the earth and saves them from the flood He sends to the earth. This term, 'righteousness' is one that will constantly appear at important moments in the Scriptures. Its biblical sense is a reference to the 'right-acting deeds' of a person. So, when we speak of God's righteousness, we are not so much speaking of a disposition of God, but what He actually does in order to bring about a situation of justice.
Genesis 6:5-8; 7: 1-5. 10
5
When the LORD saw how great was man's wickedness on earth, and how no desire that his heart conceived was ever anything but evil,
6
he regretted that he had made man on the earth, and his heart was grieved.
7
So the LORD said: "I will wipe out from the earth the men whom I have created, and not only the men, but also the beasts and the creeping things and the birds of the air, for I am sorry that I made them."
8
But Noah found favor with the LORD.
7:
1
Then the LORD said to Noah: "Go into the ark, you and all your household, for you alone in this age have I found to be truly just.
2
Of every clean animal, take with you seven pairs, a male and its mate; and of the unclean animals, one pair, a male and its mate;
3
likewise, of every clean bird of the air, seven pairs, a male and a female, and of all the unclean birds, one pair, a male and a female. Thus you will keep their issue alive over all the earth.
4
Seven days from now I will bring rain down on the earth for forty days and forty nights, and so I will wipe out from the surface of the earth every moving creature that I have made."
5
Noah did just as the LORD had commanded him.
10
As soon as the seven days were over, the waters of the flood came upon the earth.
Psalm 29:1a and 2. 3ac-4. 3b and 9c-10
R: The Lord will bless his people with peace.
1
Give to the LORD, you sons of God, give to the LORD glory and praise.
2
Give to the LORD the glory due his name; adore the LORD in holy attire.
(R)
3
The voice of the LORD is over the vast waters.
4
The voice of the LORD is mighty; the voice of the LORD is majestic.
(R)
The God of glory thunders,
9
and in his temple all say, "Glory!"
10
The LORD is enthroned above the flood; the LORD is enthroned as king forever.
(R)
Leaven is something that is essential in baking a loaf of bread. You cannot see it, but you will certainly know if it is not there as the bread will be inedible — having the consistency of a rock! There are many sorts of leavens that are in the world, some of them good and others bad. We need to choose carefully what we allow to influence us, and if we are parents, what we allow to influence the lives of our children.
14
The disciples had forgotten to bring bread, and they had only one loaf with them in the boat.
15
He enjoined them, "Watch out, guard against the leaven of the Pharisees and the leaven of Herod."
16
They concluded among themselves that it was because they had no bread.
17
When he became aware of this he said to them, "Why do you
conclude that it is because you have no bread? Do you not yet understand or comprehend? Are your hearts hardened?
18
Do you have eyes and not see, ears and not hear? And do you not remember,
19
when I broke the five
loaves for the five thousand, how many wicker baskets full of fragments you picked up?" They answered him, "Twelve."
20
"When I broke the seven loaves for the four thousand, how many full baskets of fragments did you pick up?" They answered him, "Seven."
21
He said to them, "Do you still not understand?"
think
:
We need to choose carefully what we allow to influence us and if we are parents, what we allow to influence our children.
_________________________________________________________

God's special verse/thought for me today________________
_________________________________________________________

T O D A Y ' S BLESSING LIST
Thank You Lord for:
____________________________________
_______________________________________________________
READ THE BIBLE IN ONE YEAR 2 Corinthians 5-8
The Gospel of Mark seems to place the disciples in a constant state of disbelief and misunderstanding. They just don't seem to get what Jesus is all about. In the Gospel today, we catch a glimpse of the stupidity of the disciples. Mark gives us the opening clue — they forgot to bring bread. So when Jesus tells them to be aware of the yeast of the Pharisees, they were wondering about the amount of bread they brought with them.
Yeast was a common metaphor for evil and corruption. A little yeast was mixed in with a batch of flour and water to assist the dough. A little corruption on the part of the Pharisees could see the rising of anger and dissension among the people of the nation to see Jesus put to death.
Be aware of the yeast of the Pharisees — the teaching and false interpretation they give to sway others from the truth. If our faith is not strong, we will also be swayed by every kind of strange doctrine. We must seek to learn and understand our faith. At times we are called to give an answer for our belief as Catholics. Many are confused and do not understand and will look to us for counsel and advice.
People will have opinions and interpretations of one kind or another. We should allow our conscience to be formed through the resources available to us — the Bible, teachings of the Church, the Catechism and traditions of the Church. Our lives must be formed in truth and not corrupted by the yeast of false interpretation and misleading doctrine
.
Fr. Brian Steele, MGL
What are the areas of my Catholic faith that I do not understand? What can I do to understand my faith better?
Lord, give me grace of wisdom and understanding as I put my trust in You. Amen.
St. Alex Falconieri and cofounders, pray for us.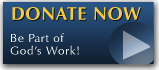 The FEAST is one of the happiest places on earth.

Click Here to find a Feast near you!
KERYGMA TV! is BACK
KERYGMA TV is on a new time slot and new channel Sundays 8 a.m. at IBC 13
Need Counseling? No Landline?
Now, you can use your mobile phone to call a friend for counseling at 09228407031. Or you may call our landlines 7266728, 7264709, 7259999 Mon-Fri 24-hrs, Sat 6am-5pm, Sun 6am-10am
BO BLOGS!
Go to Bo's Official Site and read his almost daily blog! Its not news, but thoughts and musings of Bo Sanchez. Get to know Bo in a more personal way --and find out what it means to live the life of a preacher. You get to enrich your faith as well.
DONATION
Remember to always donate your "first fruits"-not the last. Click on the "Donation" Box under the members menu - and you'll even see links to the nearest branches of the Banks where you can deposit.