READINGS for 2009-02-16
"Why do the people of this day ask for a miracle? No, I tell you! No such proof will be given to these people!" – Mark 8:12
Our car was a two-door vintage rust, so when a department store offered a Nissan Urvan as raffle prize for its Christmas shoppers, I was glad I earned raffle tickets after I bought some gifts for my friends. I went near the Nissan Urvan and claimed it, saying aloud, "Lord, thank You very much for giving me this Nissan Urvan!"
Then, I waited for the miracle to happen. After the holidays, Francis, our quality control manager, said that he received a van as Christmas gift from his son who works in the Middle East. I asked him, "What's the brand of the van?"
"Oh, it's a Nissan Urvan," he said. And I was like, "Oh no, God made a mistake. That Nissan Urvan is mine. I asked for it!"
I was just kidding, of course. And I pray Jesus does not groan over my joke as He groans in today's Gospel, when the Pharisees demanded for a miracle. For even as I have yet to receive my van as of this writing, I really don't need proof that God exists and that He loves me and provides for my needs.
Cynthia Santiago
Miracles happen every day. Count yours.
Lord, grant me the grace to see and marvel at the many miracles You allow to happen in my life.
Fratricide is an absolutely awful reality. The author of Genesis wastes no time in telling us how far sin will pervert the goodness of humanity. Why? Perhaps the author of this section of Genesis lived at a time when the horrific nature of sin was very obvious in the society in which he lived? I do not know, but I do know that there are just as awful examples of sin in today's world, and thus, we need to pray for the grace of God to help us witness to the power of God to overcome sin.
1
The man had relations with his wife Eve, and she conceived and bore Cain, saying, "I have produced a man with the help of the LORD."
2
Next she bore his brother Abel. Abel became a keeper of flocks, and Cain a tiller of the soil.
3
In the course of time Cain brought an offering to the LORD from the fruit of the soil,
4
while Abel, for his part, brought one of the best firstlings of his flock. The LORD looked with favor on Abel and his offering,
5
but on Cain and his offering he did not. Cain greatly resented this and was crestfallen.
6
So the LORD said to Cain: "Why are you so resentful and crestfallen?
7
If you do well, you can hold up your head; but if not, sin is a demon lurking at the door: his urge is toward you, yet you can be his master."
8
Cain said to his brother Abel, "Let us go out in the field." When they were in the field, Cain attacked his brother Abel and killed him.
9
Then the LORD asked Cain, "Where is your brother Abel?" He answered, "I do not know. Am I my brother's keeper?"
10
The LORD then said: "What have you done! Listen: your brother's blood cries out to me from the soil!
11
Therefore you shall be banned from the soil that opened its mouth to receive your brother's blood from your hand.
12
If you till the soil, it shall no longer give you its produce. You shall become a restless wanderer on the earth."
13
Cain said to the LORD: "My punishment is too great to bear.
14
Since you have now banished me from the soil, and I must avoid your presence and become a restless wanderer on the earth, anyone may kill me at sight."
15
"Not so!" the LORD said to him. "If anyone kills Cain, Cain shall be avenged sevenfold." So the LORD put a mark on Cain, lest anyone should kill him at sight.
25
Adam again had relations with his wife, and she gave birth to a son whom she called Seth. "God has granted me more offspring in place of Abel," she said, "because Cain slew him."
Psalm 50:1 and 8. 16bc-17. 20-21
R: Offer to God a sacrifice of praise.
1
God the LORD has spoken and summoned the earth, from the rising of the sun to its setting.
8
"Not for your sacrifices do I rebuke you, for your burnt offerings are before me always."
(R)
16
"Why do you recite my statutes, and profess my covenant with your mouth,
17
though you hate discipline and cast my words behind you?
(R)
20
"You sit speaking against your brother; against your mother's son you spread rumors.
21
When you do these things, shall I be deaf to it? Or do you think that I am like yourself? I will correct you by drawing them up before your eyes."
(R)
Ultimately, holiness and following Jesus as His disciple will depend upon our commitment to doing the little things well. It is all very well to be involved or even desire to be involved in great ministries and events that evangelize thousands, but even these are dependent upon doing the simple and little things faithfully. I once spoke to a nun who had a huge healing ministry and she told me that she never goes to a place unless they will set aside three hours every day for her personal prayer. She certainly knew what the most important aspect of her ministry was. I pray we will all be like her!
11
The Pharisees came forward and began to argue with him, seeking from him a sign from heaven to test him.
12
He sighed from the depth of his spirit and said, "Why does this generation seek a sign? Amen, I say to you, no sign will be given to this generation."
13
Then he left them, got into the boat again, and went off to the other shore.
think:
Holiness and following Jesus as His disciple will depend upon our commitment to doing the little things well.
_________________________________________________________

God's special verse/thought for me today________________
_________________________________________________________

T O D A Y ' S BLESSING LIST
Thank You Lord for:
____________________________________
_______________________________________________________
READ THE BIBLE IN ONE YEAR 2 Corinthians 1-4
Throughout the Bible, we read about people asking Jesus for a sign. The Pharisees request a sign from Jesus to give them proof that they should believe Him as the Messiah. They could not accept the miracles; they wanted more compelling proof to believe in His divine authority. However, Jesus refuses to give in to their demands because He knows the motive is disbelief and failure to recognize Him. In the Gospel of Matthew, Jesus answers their request by reminding them of Jonah. Just as Jonah was inside the whale's stomach for three days and nights, so too would Jesus die and be buried, but on the third day rise again.
There are people who seek signs for confirmation. I, for one, am reluctant to do so. I do not want to put the Lord to the test. Either I believe or not. I need no other sign than that of Jesus crucified and risen from the dead. That is enough sign to believe that the Lord will act. However, I know many who request for signs and they receive it. I commend them for their faith.
In human life, signs and symbols are important. They direct us towards God and help strengthen our faith. The sacraments are signs given to us of God moving among us, feeding, nourishing, healing, forgiving, uniting and serving us. But people can get fixated on signs, just as the Pharisees were.
I do not disagree with asking for signs but I have seen many who get fixated on signs and stop there. Signs, rather, should lead us to God. Genuine signs will awaken our belief in God who is with us. Among Charismatic groups, this is common. A people of faith seeking the Lord for healing and mercy are given miraculous signs. God in His goodness and mercy has given us signs and wonders in the Eucharist. The Virgin Mother at Fatima pointed to the sun as a sign of God's presence. The sun danced and changed color. Communism was broken in Russia. People have suffered the stigmata.
Sign and wonders abound.
Fr. Brian Steele, MGL
What are the signs of God's presence in Your life?
Lord, I believe in Your presence in my life. The greatest sign of Your presence You give me is Your body and blood in the Eucharist. Amen.
St. Gilbert, Religious, pray for us.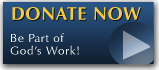 The FEAST is one of the happiest places on earth.

Click Here to find a Feast near you!
KERYGMA TV! is BACK
KERYGMA TV is on a new time slot and new channel Sundays 8 a.m. at IBC 13
Need Counseling? No Landline?
Now, you can use your mobile phone to call a friend for counseling at 09228407031. Or you may call our landlines 7266728, 7264709, 7259999 Mon-Fri 24-hrs, Sat 6am-5pm, Sun 6am-10am
BO BLOGS!
Go to Bo's Official Site and read his almost daily blog! Its not news, but thoughts and musings of Bo Sanchez. Get to know Bo in a more personal way --and find out what it means to live the life of a preacher. You get to enrich your faith as well.
DONATION
Remember to always donate your "first fruits"-not the last. Click on the "Donation" Box under the members menu - and you'll even see links to the nearest branches of the Banks where you can deposit.