READINGS for 2009-02-14
"I have compassion for these people; they have already been with me three days and have nothing to eat…" – Mark 8:2
At one end of the truck terminal where H. H. Lee worked years ago was a coal company. Nearby was a railroad and each day several freight trains passed by. Lee often noticed that the owner of the company, who was a Christian, threw chunks of coal over the fence at various places along the track. One day, he asked the man why he did this.
The man replied, "An elderly woman lives across the street, and I know that her pension is inadequate to buy enough coal. After the trains go by, she walks along and picks up the pieces she thinks have fallen from the coal car behind the engine. She doesn't realize that diesels have replaced steam locomotives. I don't want to disappoint her, so I just throw some pieces over the fence."
This is compassion in action. Compassion literally means "putting yourself under somebody else's skin." You feel what the other person feels.
Think about it. Jesus actually feels how you feel! And when we pray, the compassion of this "God who feels" compels Him, as if He has no choice, but to reach out for you. Friend, we can rest in His complete care.
Jon Escoto
How much does God really care about me?
Father, draw me deeper into Your presence. On this Valentine's Day, let me experience Your compassion in a way I have never experienced it before.
The result of sin is horrific! Each and every relationship a person has, with God, other people and creation in general is broken by sin. This means that to a certaindegree, the order God brought to Creation in the beginning is lost and we live in a state of chaos due to sin and all its evil effects. There is no need to despair as the promise of being restored to our original blessedness is already here in Genesis 3:15. However, the journey involved in achieving this goal will be long and difficult.
9
The LORD God called to the man and asked him, "Where are you?"
10
He answered, "I heard you in the garden; but I was afraid, because I was naked, so I hid myself."
11
Then he asked, "Who told you that you were naked? You have eaten, then, from the tree of which I had forbidden you to eat!"
12
The man replied, "The woman whom you put here with me- she gave me fruit from the tree, and so I ate it."
13
The LORD God then asked the woman, "Why did you do such a thing?" The woman answered, "The serpent tricked me into it, so I ate it."
14
Then the LORD God said to the serpent: "Because you have done this, you shall be banned from all the animals and from all the wild creatures; on your belly shall you crawl, and dirt shall you eat all the days of your life.
15
I will put enmity between you and the woman, and between your offspring and hers; he will strike at your head, while you strike at his heel."
16
To the woman he said: "I will intensify the pangs of your childbearing; in pain shall you bring forth children. Yet your urge shall be for your husband, and he shall be your master."
17
To the man he said: "Because you listened to your wife and ate from the tree of which I had forbidden you to eat, cursed be the ground because of you! In toil shall you eat its yield all the days of your life.
18
Thorns and thistles shall it bring forth to you, as you eat of the plants of the field.
19
By the sweat of your face shall you get bread to eat, until you return to the ground, from which you were taken; for you are dirt, and to dirt you shall return."
20
The man called his wife Eve, because she became the mother of all the living.
21
For the man and his wife the LORD God made leather garments, with which he clothed them.
22
Then the LORD God said: "See! The man has become like one of us, knowing what is good and what is bad! Therefore, he must not be allowed to put out his hand to take fruit from the tree of life also, and thus eat of it and live forever."
23
The LORD God therefore banished him from the garden of Eden, to till the ground from which he had been taken.
24
When he expelled the man, he settled him east of the garden of Eden; and he stationed the cherubim and the fiery revolving sword, to guard the way to the tree of life.
Psalm 90:2. 3-4abc. 5-6. 12-13
R: In every age, O Lord, you have been our refuge.
2
Before the mountains were begotten and the earth and the world were brought forth, from everlasting to everlasting you are
God.
(R)
3
You turn man back to dust, saying, "Return, O children of men."
4
For a thousand years in your sight are as yesterday, now that it is past, or as a watch of the night.
(R)
5
You make an end of them in their sleep; the next morning they are like the changing grass,
6
which at dawn springs up anew, but by evening wilts and fades.
(R)
12
Teach us to number our days aright, that we may gain wisdom of heart.
13
Return, O LORD! How long? Have pity on your servants!
(R)
Today we celebrate the Feast of Saints Cyril and Methodius, brothers who set out to evangelize the Slav peoples of Eastern Europe. In order to do this, they invented a whole new alphabet to be able to translate the Scriptures into a form that made them available to the Slav peoples. If we reflect on their commitment to evangelization perhaps we can be inspired to increase our efforts to share the Gospel with others.
1
In those days when there again was a great crowd without anything to eat, he summoned the disciples and said,
2
"My heart is moved with pity for the crowd, because they have been with me now for three days and have nothing to eat.
3
If I send them away hungry to their homes, they will collapse on the way, and some of them have come a great distance."
4
His disciples answered him, "Where can anyone get enough bread to satisfy them here in this deserted place?"
5
Still he asked them, "How many loaves do you have?" "Seven," they replied.
6
He ordered the crowd to sit down on the ground. Then, taking the seven loaves he gave thanks, broke them, and gave them to his disciples to distribute, and they distributed them to
the crowd.
7
They also had a few fish. He said the blessing over them and ordered them distributed also.
8
They ate and were satisfied. They picked up the fragments left over — seven baskets.
9
There were about four thousand people. He dismissed them
10
and got into the boat with his disciples and came to the region of Dalmanutha.
think
:
To a certain degree, the order God brought to Creation in the beginning is lost and we live in a state of chaos due to sin and all its evil effects.
_________________________________________________________

God's special verse/thought for me today________________
_________________________________________________________

T O D A Y ' S BLESSING LIST
Thank You Lord for:
____________________________________
_______________________________________________________
READ THE BIBLE IN ONE YEAR 1 Corinthians 9-12
Do not be mistaken if you are thinking you have read this story before — in fact, it is twice recorded in the Gospel of Mark and also found in the other Gospels. You will notice, however, that in Mark 6.30-44, there are some slight differences. In this Gospel story (Mark 8), the disciples are outside the territory of Galilee; in the other story (Mark 6), they are within Galilee. In Mark 6, Jesus is filled with compassion for the people because they are like "sheep without a shepherd." Here, Jesus' compassion is felt because "they have no food." In the Gospel today, they have seven loaves; in the other, there were five. Here they have a few small fish, while in Mark 6, we are told there are two. Here also, seven basketful of leftover were collected, while back in Mark 6, 12 were collected.
It's amazing when you read the stories and find slight differences. Each writer has his own story and purpose to convey. In Galilee, the feeding of the crowd symbolizes the feeding of the whole children of Israel —12 tribes, 12 baskets. Here, outside the region of Galilee, in the Decapolis region or Gentile territory, the feeding of the crowd teaches us that the love of God knows no bounds. The seven baskets were large enough to contain all the left-overs. The number seven is the complete number in Jewish mentality. Both Jews and Gentiles are fed here; such is the compassion of God.
Jesus is worried that they may collapse due to hunger. The disciples are worried about how they were going to feed the crowd. Jesus and His disciples work together to feed them. In the end "all are satisfied." Many of us hunger for love, healing, mercy, peace and so on. Here, Jesus ministers to the hungry in a physical and spiritual way. They are satisfied; no one is left wanting. So, too, with us. Jesus provides for our nourishment in all areas of our life.
Let us ask Jesus to bless our lives out of the little we can offer Him. As we turn to Him in our need and hunger, we shall find satisfaction. He will never leave us unsatisfied — He is filled with compassion.
Fr. Brian Steele, MGL
What do you hunger for?
Lord, thank You for Your love and compassion. Thank You that You fill my hunger and satisfy my needs. Amen.
Sts. Cyril and Methodius, Bishops, pray for us.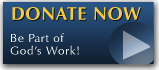 The FEAST is one of the happiest places on earth.

Click Here to find a Feast near you!
KERYGMA TV! is BACK
KERYGMA TV is on a new time slot and new channel Sundays 8 a.m. at IBC 13
Need Counseling? No Landline?
Now, you can use your mobile phone to call a friend for counseling at 09228407031. Or you may call our landlines 7266728, 7264709, 7259999 Mon-Fri 24-hrs, Sat 6am-5pm, Sun 6am-10am
BO BLOGS!
Go to Bo's Official Site and read his almost daily blog! Its not news, but thoughts and musings of Bo Sanchez. Get to know Bo in a more personal way --and find out what it means to live the life of a preacher. You get to enrich your faith as well.
DONATION
Remember to always donate your "first fruits"-not the last. Click on the "Donation" Box under the members menu - and you'll even see links to the nearest branches of the Banks where you can deposit.