READINGS for 2009-02-12
"For saying this, you may go. The demon has gone out of your daughter." – Mark 7:29
In the mid-70s, I watched a lopsided boxing match between Muhammad Ali and Chuck Wepner. Ali won but not before being surprisingly knocked down once and after he bloodied the face of poor Chuck in 15 rounds — the guy just refused to die! At about the same time, the persistence of a relative "boxing nobody" inspired a struggling actor-writer, who had been rejected 1500 times by agents, to write an obscure movie script. The script was also rejected continuously by movie outfits.
Had these two gentlemen quit too early, the world would not have known
Rocky,
the Best Picture in the 1976 Oscar and Golden Globe Awards, and one of the biggest sequel movies of all time. This film is also a constant reference for speakers worldwide when inspiring people to pursue their personal goals in spite of all odds. This film, from its conception to execution, was a testament to the power of persistence.
In the Gospel, the Lord was impressed with the stubborn faith of the Syrophoenician mother. She was not part of God's clan but her "Chuck"-like attitude moved the hand of the Almighty. Persistence catches Jesus' attention.
Ariel Driz
How much will I persist to pursue God's plan for my life?
Jesus, I thank You for the grace to persist and believe! Your grace will enable me to achieve and receive Your bountiful blessings. Amen.
The author of Genesis reflects upon the fact that human beings are created for relationship — with God and with one another. Without relationships our lives will lose meaning as they will not be in reference to any other person. Humanity is gender specific, male or female, and this gender specificity is essential to our being and the way we live. Men and women are different — we think differently and act differently and this is not just a product of our environment — it is written into our being!
18
The LORD God said: "It is not good for the man to be alone. I will make a suitable partner for him."
19
So the LORD God formed out of the ground various wild animals and various birds of the air, and he brought them to the man to see what he would call them; whatever the man called each of them would be its name.
20
The man gave names to all the cattle, all the birds of the air, and all the wild animals; but none proved to be the suitable partner for the man.
21
So the LORD God cast a deep sleep on the man, and while he was asleep, he took out one of his ribs and closed up its place with flesh.
22
The LORD God then built up into a woman the rib that he had taken from the man. When he brought her to the man,
23
the man said: "This one, at last, is bone of my bones and flesh of my flesh; this one shall be called 'woman,' for out of 'her man' this one has been taken."
24
That is why a man leaves his father and mother and clings to his wife, and the two of them become one body.
25
The man and his wife were both naked, yet they felt no shame.
R: Blessed are those who fear the Lord.
1
Blessed are you who fear the LORD, who walk in his ways!
2
For you shall eat the fruit of your handiwork; happy shall you
be, and favored.
(R)
3
Your wife shall be like a fruitful vine in the recesses of your home; your children like olive plants around your table.
(R)
4
Behold, thus is the man blessed who fears the LORD.
5
The LORD bless you from Zion may you see the prosperity of Jerusalem all the days of your life.
(R)
Jesus is not being mean to this woman. I believe He fully intends, from the first moment of the encounter, to accede to her request. He knows that she will persevere with her request and thus he uses this situation to teach those around Him something about the nature of faith — that it never ceases to believe and trust that God is going to act. Many of our and the world's problems may well have had different outcomes if we had been more persevering in our faith as this Syrophoenecian woman was.
24
Jesus went off to the district of Tyre. He entered a house and wanted no one to know about it, but he could not escape notice.
25
Soon a woman whose daughter had an unclean spirit heard about him. She came and fell at his feet.
26
The woman was a Greek, a Syrophoenician by birth, and she begged him to drive the demon out of her daughter.
27
He said to her, "Let the children be fed first. For it is not right to take the food of the children and throw it to the dogs."
28
She replied and said to him, "Lord, even the dogs under the table eat the children's scraps."
29
Then he said to her, "For saying this, you may go. The demon has gone out of your daughter."
30
When the woman went home, she found the child lying in bed and the demon gone.
think
:
Faith never ceases to believe and trust that God is going to act.
_________________________________________________________

God's special verse/thought for me today________________
_________________________________________________________

T O D A Y ' S BLESSING LIST
Thank You Lord for:
____________________________________
_______________________________________________________
READ THE BIBLE IN ONE YEAR 1 Corinthians 1-4
Jesus is traveling around the outskirts of Galilee. He is trying to avoid opposition and to have some private time with His disciples to teach. Since the feeding of the five thousand, He had been on the run, avoiding the crowds. Moving away from Galilee, He wanted to avoid Herod Antipas who was in power at the time. Many people in Galilee wanted to make Jesus king and this caused Herod to be hostile towards Jesus. But Jesus could not escape notice, even in the pagan territory, which was good news. In Jesus' mind, He had been sent to the lost sheep of the house of Israel.
Jesus is in Tyre, a developing city in the district of ancient Greece. Mark tells the story of a woman from that district who comes to Jesus requesting His help for her daughter. In Matthew's Gospel, where this story is repeated, Jesus seems sterner. He does not say a word. Jesus is sent only to the lost sheep of Israel, yet the woman is happy to settle for second best, for "crumbs that fall from the master's table." Jesus is impressed with her faith and heals her daughter.
This story beautifully conveys the heart of Jesus and the faith of a pagan. Jesus came to save the lost. The woman represents those who have lost the way and are seeking to find their way to God. She has heard about Jesus somewhere. The
faith of the woman touches Jesus. So many times in the Gospel, Jesus is impressed with the faith of those who come to Him. Many are healed because of their faith — they believe in Jesus.
Interestingly, in this Gospel, the woman calls Jesus "Lord" — the only time this title of Jesus appears and is mentioned by a pagan. She recognizes Him as the one who is to save and bring healing to her daughter.
Notice this woman's audacity to seek Jesus, her persistence even when it seems that He won't budge, her humility in her willingness to settle for second best. Jesus rewards her faith and she leaves satisfied and strengthened in her faith in Jesus. Let us imitate her in faith, humility and trust in the Lord.
Fr. Brian Steele, MGL
Do I persevere with the Lord? Do I place my trust in Him no matter what?
Lord, I believe. Help my unbelief and strengthen my faith. Amen.
St. Eulalia, Virgin, pray for us.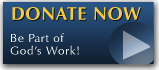 The FEAST is one of the happiest places on earth.

Click Here to find a Feast near you!
KERYGMA TV! is BACK
KERYGMA TV is on a new time slot and new channel Sundays 8 a.m. at IBC 13
Need Counseling? No Landline?
Now, you can use your mobile phone to call a friend for counseling at 09228407031. Or you may call our landlines 7266728, 7264709, 7259999 Mon-Fri 24-hrs, Sat 6am-5pm, Sun 6am-10am
BO BLOGS!
Go to Bo's Official Site and read his almost daily blog! Its not news, but thoughts and musings of Bo Sanchez. Get to know Bo in a more personal way --and find out what it means to live the life of a preacher. You get to enrich your faith as well.
DONATION
Remember to always donate your "first fruits"-not the last. Click on the "Donation" Box under the members menu - and you'll even see links to the nearest branches of the Banks where you can deposit.