READINGS for 2009-02-11
"... for evil things come out of the heart..." – Mark 7:21
My rule of thumb: Guard your heart. Physically, this is one of the things we should all be mindful of. The heart is the
part that pumps blood all over the body, which brings life-giving oxygen to all our organs. If our heart stops beating, we're dead, period. A healthy heart would help us live for a long time, while an unhealthy heart can turn its back on us any minute and just stop beating.
Spiritually, guarding our heart is also one of the important things we should do. One thing I learned when I was a Youth for Christ leader was to vigilantly watch over my heart and the hearts of the people I take care of. Even if the heart is often portrayed as the one that contains our dreams, and everyone is always saying, "Follow your heart," it could be easily corrupted. Just like the physical heart, our spiritual heart is where our life is, since this is where Jesus resides in us. If we do not guard it, evil things would come out of it, causing us to sin and fall away from our Source of Life.
So, guard your heart.
Tina Matanguihan
"Above all else, guard your heart, for therein is the source of life." (Proverbs 4:23)
Father, help us to guard our hearts so they would always belong to You.
This is the Second Creation Account. Why are there two? Did God make a mistake the first time a round? I think the simple reason we have two accounts of Creation, just as in the story of the Exodus there are really two separate stories woven together as one, is that there were a number of traditions that explained these events, each of them focusing on different but equally essential truths. Those who collated the material in its final form decided to keep them both for this reason.
4
At the time when the Lord God made the earth and the heavens —
5
while as yet there was no field shrub on earth and no grass of the field had sprouted, for the LORD God had sent no rain upon the earth and there was no man to till the soil,
6
but a stream was welling up out of the earth and was watering all the surface of the ground —
7
the LORD God formed man out of the clay of the ground and blew into his nostrils the breath of life, and so man became a living being.
8
Then the LORD God planted a garden in Eden, in the east, and he placed there the man whom he had formed.
9
Out of the ground the LORD God made various trees grow that were delightful to look at and good for food, with the tree of life in the middle of the garden and the tree of the knowledge of good and bad.
15
The LORD God then took the man and settled him in the garden of Eden, to cultivate and care for it.
16
The LORD God gave man this order: "You are free to eat from any of the trees of the garden
17
except the tree of knowledge of good and bad. From that tree you shall not eat; the moment you eat from it you are surely doomed to die."
Psalm 104:1-2a. 27-28. 29bc-30
R: O bless the Lord, my soul!
1
Bless the LORD, O my soul! O LORD, my God, you are great indeed! You are clothed with majesty and glory,
2
robed in light as with a cloak.
(R)
27
All creatures look to you to give them food in due time.
28
When you give it to them, they gather it; when you open your hand, they are filled with good things.
(R)
29
If you take away their breath, they perish and return to their dust.
30
When you send forth your spirit, they are created, and you renew the face of the earth.
(R)
Today we celebrate the Feast of our Lady of Lourdes, one of the more popular devotions of Mary. As we reflect upon this Feast, we are reminded of how Mary is an example to us in all things of faith. She is the first disciple who follows the teachings of Jesus. In today's Gospel we read how Jesus calls us to focus on our inner motivations and responses to the events of life as it is here that evil and good are born.
14
Jesus summoned the crowd again and said to them, "Hear me, all of you, and understand.
15
Nothing that enters one from outside can defile that person; but the things that come out from within are what defile."
16 17
When he got home away from the crowd his disciples questioned him about the parable.
18
He said to them, "Are even you likewise without understanding? Do you not realize that everything that goes into a person from outside cannot defile,
19
since it enters not the heart but the stomach and passes out into the latrine?" (Thus he declared all foods clean.)
20
"But what comes out of a person, that is what defiles.
21
From within people, from their hearts, come evil thoughts, unchastity, theft, murder,
22
adultery, greed, malice, deceit, licentiousness, envy, blasphemy, arrogance, folly.
23
All these evils come from within and they defile."
think
:
It is in our inner motivations and responses to the events of life that evil and good will be born.
_________________________________________________________

God's special verse/thought for me today________________
_________________________________________________________

T O D A Y ' S BLESSING LIST
Thank You Lord for:
____________________________________
_______________________________________________________
READ THE BIBLE IN ONE YEAR Romans 13-16
I hear many stories about people undergoing open-heart surgery. One can be diagnosed and treated properly and experience a transformation of the heart! I am not a doctor so I won't get too technical but it's amazing to hear of success stories of people who went through heart surgeries.
The greatest sickness of the heart today is more than what the doctors tell us — and I call it sin. Sin is the greatest sickness of the heart because it has eternal consequences. We all need to go through an open-heart surgery to remove the residues of sin in our hearts. As we hear in the Gospel, from within the heart of man come evil thoughts, evil intentions resulting in evil deeds.
The late John Paul II said that man has lost a sense of sin. We are no longer aware of what sin is or we have become immuned to it. We have become comfortable with sin inour lives.
I believe that we need to be reminded of the beauty of the Sacrament of Reconciliation. We need to avail of this sacrament often, not only to have our sins forgiven, but to continue the work of conversion that is desperately needed in our lives.
Sin is serious stuff. It may seem sweet and innocent but once it has a grasp on our life it can result in habits that are hard to break. Jesus knew only too well the dangers of sin — evil thoughts, unchastity, theft, murder, adultery, greed, malice, deceit, envy, licentiousness, blasphemy, arrogance and folly. Perhaps today we can examine our conscience. This is a good practice in our spiritual journey. Take a moment to reflect on how you have been drawn to the Lord — count your blessings. And then take time to reflect on when and how you have withdrawn from the Lord, the times you failed to acknowledge Him. Perhaps the vices that Jesus lists in today's Gospel can help you examine your conscience. Of course, Jesus does not condemn us when we sin. As St. Paul says, we simply turn to the Lord and seek His forgiveness, love and mercy.
Fr. Brian Steele, MGL
What are the sins in my life that I need to confess? Am I willing to undergo open-heart surgery?
Lord, I give You my heart. I open my heart to Your healing love and forgiveness. Give me a humble and contrite heart that I may always
follow You. Amen.
St. Gregory II, Pope, pray for us.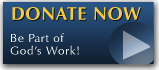 The FEAST is one of the happiest places on earth.

Click Here to find a Feast near you!
KERYGMA TV! is BACK
KERYGMA TV is on a new time slot and new channel Sundays 8 a.m. at IBC 13
Need Counseling? No Landline?
Now, you can use your mobile phone to call a friend for counseling at 09228407031. Or you may call our landlines 7266728, 7264709, 7259999 Mon-Fri 24-hrs, Sat 6am-5pm, Sun 6am-10am
BO BLOGS!
Go to Bo's Official Site and read his almost daily blog! Its not news, but thoughts and musings of Bo Sanchez. Get to know Bo in a more personal way --and find out what it means to live the life of a preacher. You get to enrich your faith as well.
DONATION
Remember to always donate your "first fruits"-not the last. Click on the "Donation" Box under the members menu - and you'll even see links to the nearest branches of the Banks where you can deposit.