READINGS for 2009-02-07
GREaT lEadERS, GREaT FOllOWERS
"Obey your leaders and defer to them…" – Hebrews 13:17
I've been a leader all my life — at home, in school, in organizations, in business, in the ministry. People follow and obey me. But I discovered that I, too, have been a follower all my life. That's because there would always be leaders above me. And every time there's a temptation as a follower not to obey my leader, I remember that I am a leader, too. And as such, I do not want my followers disobeying me.
As the leader of my band, I am democratic when it comes to listening to my members' suggestions. But at the end of the day, I'd still have the last say. I'm the one fully responsible. But as a member of another singing group of
preachers, I'm under a leader-director. And while I give suggestions as an experienced singer, musician, artist and director, I have to submit to our leader and give him the last say. He's in charge when it comes to this group.
The Apostles were great leaders because they were great followers. Of course we know that there are incompetent, abusive, corrupt leaders. But in going against them, be sure you don't become one. That's why I have a quick advice to a member who does nothing but complain, question and disobey his or her leader: Get out!
Alvin Barcelona
Are you a leader? Do you want your members to disobey you? Are you a follower? Do you obey your leaders?
Lord, grant me an obedient, humble heart to be a good follower so that I can be a good leader in whatever task You give me. Amen.
The Letter to the Hebrews concludes with a number of exhortations, all of which are important if we want to live a happy, fruitful and holy life. Obedience is not an optional extra of a disciple's life — it is essential to the process of learning to follow the will of God. Even Jesus had to be obedient to His father! Doing good is important as it is a fruit or sign that we have truly accepted the Gospel in our lives. Humility is also essential in that we are willing to embrace and accept the gifts and will of God as the equipment necessary to live out our lives of discipleship.
15
Brothers and sisters: Through Jesus, let us continually offer God a sacrifice of praise, that is, the fruit of lips that confess his name.
16
Do not neglect to do good and to share what you have; God is pleased by sacrifices of that kind.
17
Obey your leaders and defer to them, for they keep watch over you and will have to give an account, that they may fulfill their task with joy and not with sorrow, for that would be of no advantage to you.
20
May the God of peace, who brought up from the dead the great shepherd of the sheep by the blood of the eternal covenant, Jesus our Lord,
21
furnish you with all that is good, that you may do his will. May he carry out in you what is pleasing to him through Jesus Christ, to whom be glory forever and ever. Amen.
Psalm 23:1-3a. 3b-4. 5. 6
R: The Lord is my shepherd: there is nothing I shall want.
1
The LORD is my shepherd; I shall not want.
2
In verdant pastures he gives me repose; beside restful waters he leads me;
3
he refreshes my soul.
(R)
He guides me in right paths for his name's sake.
4
Even though I walk in the dark valley I fear no evil; for you are at my side with your rod and your staff that give me courage.
(R)
5
You spread the table before me in the sight of my foes; you anoint my head with oil; my cup overflows.
(R)
6
Only goodness and kindness follow me all the days of my life; and I shall dwell in the house of the LORD for years to come.
(R)
Jesus retires to a quiet place to be with His disciples and reflect upon their recent experiences. Socrates advises us to regularly reflect upon our lives in order to draw forth the lessons we are being taught and thus be able to integrate these lessons. Reflection is an essential aspect of following Jesus as His disciple as it is in the quiet of these moments that God is best able to speak His truth into our hearts.
30
The apostles gathered together with Jesus and reported all they had done and taught.
31
He said to them, "Come away by yourselves to a deserted place and rest a while." People were coming and going in great numbers, and they had no opportunity even to eat.
32
So they went off in the boat by themselves to a deserted place.
33
People saw them leaving and many came to know about it. They hastened there on foot from all the towns and arrived at the place before them.
34
When he disembarked and saw the vast crowd, his heart was moved with pity for them, for they were like sheep without a shepherd; and he began to teach them many things.
think
:
Reflection is an essential aspect of following Jesus as His disciple as it is in the quiet of these moments that God is best able to speak His truth in our hearts.
_________________________________________________________

God's special verse/thought for me today________________
_________________________________________________________

T O D A Y ' S BLESSING LIST
Thank You Lord for:
____________________________________
_______________________________________________________
READ THE BIBLE IN ONE YEAR Acts 25-28
come and reST for a while
We all know how it is to live busy lives. Our lives are determined by the clock. We race throughout the day attending to this or that, meeting that person, running errands and attending to our duties. And then we ask ourselves at the end of a day, "Where did the time go?" Then we say, "Where did that week, month, year go?"
Jesus knows what it's like to be busy but He, too, knows the value of rest and recreation. Of all the Gospels, we see the humanity of Jesus most evident in the writings of Mark. Today's Gospel is no exception.
The apostles return from their mission and are glad of what they have achieved. They report to Jesus everything. Jesus, aware of their fatigue and need for rest, tells them to come and "rest for a while." They were to go to a deserted place and take time out — for they didn't have time to eat. There was no shortage to their work. Many people were coming in great numbers.
The words of Jesus brought comfort to the disciples. Those same words apply to us: take a rest, come to Jesus and rest for awhile. This is the beauty of our faith. We can take time out and be with the Lord, to listen and to receive counsel from Him. Often we make ourselves busy because we are afraid of what silence can reveal to us. Some, sadly, are prone to be
workaholics, which has dangerous side effects. Perhaps Jesus is saying to you today through the Gospel, "Hey, I know how busy you have been and now I call you to come and rest for a while!"
Sometimes we can be our own worst enemies and deprive ourselves of the necessary things in life. So I say to you, it's OK to rest. The work that is put on hold for a while will still be there. And in fact, you will be more energized and strengthened if you rest for a while. Rest can mean anything from a prayer period, vacation, drive to the countryside, a relaxing meal or bonding with friends and family. All these are means by which we can come to Jesus and rest for a while.
Fr. Brian Steele, MGL
Are you busy? Do you need to come and rest for a while?
Lord, You know that my day can often be filled with duties and activities. Help me to find time to rest for awhile. Strengthen me and refresh me, so that I can be a good servant for Your Kingdom. Amen.
St. Richard, King, pray for us.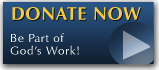 The FEAST is one of the happiest places on earth.

Click Here to find a Feast near you!
KERYGMA TV! is BACK
KERYGMA TV is on a new time slot and new channel Sundays 8 a.m. at IBC 13
Need Counseling? No Landline?
Now, you can use your mobile phone to call a friend for counseling at 09228407031. Or you may call our landlines 7266728, 7264709, 7259999 Mon-Fri 24-hrs, Sat 6am-5pm, Sun 6am-10am
BO BLOGS!
Go to Bo's Official Site and read his almost daily blog! Its not news, but thoughts and musings of Bo Sanchez. Get to know Bo in a more personal way --and find out what it means to live the life of a preacher. You get to enrich your faith as well.
DONATION
Remember to always donate your "first fruits"-not the last. Click on the "Donation" Box under the members menu - and you'll even see links to the nearest branches of the Banks where you can deposit.