READINGS for 2009-01-30
Do not throw away your confidence; it will have great recompense. – Hebrews 10:35
A super-typhoon was going to hit Manila on the first day of the Kerygma Conference 2007. Because of that, we weren't sure how many people would come. It was also the first time we would hold a conference of this magnitude, so there were a number of apprehensions.
A few days before the event, we went back to the venue and I noticed that there were rain buckets scattered all over. Oh no! So I prayed, "Lord, You really have to stop the rain. We can't afford for the people to get wet. It's Your conference. You will have to take care of it."
Personally, it never occurred to me to cancel or postpone the conference. For me, the event was God's so He would do with it as He saw fit. In the end, the storm bypassed Manila, we had a successful conference and God was glorified.
Some have called me naïve for my tendency to hope for the best. But it's not really naïveté. I have great hope in my heart because, as what Paul says, "I know in Whom I have believed" (1 Timothy 1:12). And He is extraordinarily faithful.
Joy Sosoban
Do you believe even beyond circumstances that God orders everything for your best?
Dear Lord, You have always been and will continue to be faithful. Let my confidence in You never fail.
We all like to experience the consolation of faith. However, the truth is we must also be willing to embrace the struggles, trials and even sufferings that will come to us as we seek to live holy lives in the midst of a world that is so often contrary in its relationship to Christianity. It will not be easy to be a disciple of Jesus in the third millennium. We will all need the grace of God in order to persevere in our faith as well as proclaim it to others.
32
Remember the days past when, after you had been enlightened, you endured a great contest of suffering.
33
At times you were publicly exposed to abuse and affliction; at other times you associated yourselves with those so treated.
34
You even joined in the sufferings of those in prison and joyfully accepted the confiscation of your property, knowing that you had a better and lasting possession.
35
Therefore, do not throw away your confidence; it will have great recompense.
36
You need endurance to do the will of God and receive what he has promised.
37
"For, after just a brief moment, he who is to come shall come; he shall not delay.
38
But my just one shall live by faith, and if he draws back I take no pleasure in him."
39
We are not among those who draw back and perish, but among those who have faith and will possess life.
Psalm 37:3-4. 5-6. 23-24. 39-40
R: The salvation of the just comes from the Lord.
3
Trust in the LORD and do good, that you may dwell in the land and enjoy security.
4
Take delight in the LORD, and he will
grant you your heart's requests.
(R)
5
Commit to the LORD your way; trust in him, and he will act.
6
He will make justice dawn for you like the light; bright as the noonday shall be your vindication.
(R)
23
By the LORD are the steps of a man made firm, and he approves his way.
24
Though he fall, he does not lie prostrate, for the hand of the LORD sustains him.
(R)
39
The salvation of the just is from the LORD; he is their refuge in time of distress.
40
And the LORD helps them and delivers them; he delivers them from the wicked and saves them, because they take refuge in him.
(R)
Faith is not necessarily something that is at first obvious or apparent in a person's life. It is not always those who are the most articulate who form the best witnesses to the Gospel. Sometimes it is the person who quietly yet assuredly goes about his or her business of living the Christian life and loving his or her neighbor who best reflects everything we want the Gospel to say.
26
Jesus said to the crowds: "This is how it is with the kingdom of God; it is as if a man were to scatter seed on the land
27
and would sleep and rise night and day and the seed would sprout and grow, he knows not how.
28
Of its own accord the land yields fruit, first the blade, then the ear, then the full grain in the ear.
29
And when the grain is ripe, he wields the sickle at once, for the harvest has come."
30
He said, "To what shall we compare the kingdom of God, or what parable can we use for it?
31
It is like a mustard seed that, when it is sown in the ground, is the smallest of all the seeds on the earth.
32
But once it is sown, it springs up and becomes the largest of plants and puts forth large branches, so that the birds of the sky can dwell in its shade."
33
With many such parables he spoke the word to them as they were able to understand it.
34
Without parables he did not speak to them, but to his own disciples he explained everything in private.
think:
We will all need the grace of God in order to persevere in our faith as well as proclaim it to others.
_________________________________________________________

God's special verse/thought for me today________________
_________________________________________________________

T O D A Y ' S BLESSING LIST
Thank You Lord for:
____________________________________
_______________________________________________________
READ THE BIBLE IN ONE YEAR Psalm 16-18
growing in god, growing wiTh god —
growing wiThouT Trying hard
As I write these verses, I am about to celebrate 20 years of priesthood. I had no plans of celebrating, for I thought it would be better to celebrate later, when the silver anniversary comes around. Frankly, I also have not been keen about counting the years that passed by since that Easter Sunday morning that I received my priestly ordination. There was much to do in my assignments in the Society of Saint Paul and in my various priestly ministries. Hence, I lived each day and was content to face each day as it came. I dared not project myself too far into time; I dared not be bothered by schedules that are yet two or three months away. Each day was enough with its own concern and worries. I am just surprised that I have passed through all — even the worst and the most grinding of days.
Our Gospel now invites us into this graceful and grace-filled way of living. Plant. Do your share. However, let God also have His own space and time. Never be overwhelmed. The world existed before us and it will move on without us.
Life is a gift to be savored, an adventure to be discovered. The best thing is to go with the rhythm. Way back our school days, we often heard the teacher say: "Finished or not finished, stop and pass the papers." Yes, spirituality is also about learning to let go with God and in God. Finished or not finished, stop and let God take control.
Fr. Domie Guzman, SSP
Evaluate the rhythm of your life. Do you get enough sleep and relaxation? Do you find it easy to sleep and relax? Why? Or why not?
Let this be your prayer today: "Lord God, give me the peace of not always having to know what is going to happen next. Help me to trust in You at all times. Amen."
St. Martina, Virgin and Martyr, pray for us.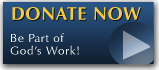 The FEAST is one of the happiest places on earth.

Click Here to find a Feast near you!
KERYGMA TV! is BACK
KERYGMA TV is on a new time slot and new channel Sundays 8 a.m. at IBC 13
Need Counseling? No Landline?
Now, you can use your mobile phone to call a friend for counseling at 09228407031. Or you may call our landlines 7266728, 7264709, 7259999 Mon-Fri 24-hrs, Sat 6am-5pm, Sun 6am-10am
BO BLOGS!
Go to Bo's Official Site and read his almost daily blog! Its not news, but thoughts and musings of Bo Sanchez. Get to know Bo in a more personal way --and find out what it means to live the life of a preacher. You get to enrich your faith as well.
DONATION
Remember to always donate your "first fruits"-not the last. Click on the "Donation" Box under the members menu - and you'll even see links to the nearest branches of the Banks where you can deposit.