READINGS for 2009-01-26
Memorial of Sts. Timothy and Titus, bishops
THERE IS STRENGTH IN BONdING
"And if a house is divided against itself, that house will not be able to stand." – Mark 3:25
I remember trying out for the rowing team in college. I didn't make it. But I learned something from my friend who was already a member.
He said that they had just defeated their opponents who were bigger, stronger and slightly more experienced. How? His answer: "Because in our team we're good friends. We did better because we were so tight, not just as a team but as a
barkada
."
There is strength in numbers. And there's even more strength in the bond between those who make up that number. I guess that's why companies invest so much in teambuilding seminars. If you want to achieve a goal, you have to have strong relationships. Just as a house cannot stand if its members are divided so will it not fall if its members are united.
Gets me thinking of what role I play in the "teams" I'm part of.
George Gabriel
Are you a source of bonding or of division?
Lord, make me a team player.
Paul leaves Titus in Crete to look after the fledgling community there. I find it important that one of the roles he has is to correct any wrong practices in the community. It is never enough for a leader just to be nice. A good leader must always look for ways to call people in their service of the community and their individual faith walks. This is never easy to do, but someone has to do it! Ultimately, as the saying goes, 'the buck stops with the person in charge.'
2 Timothy 1:1-8 (or Titus 1:1-5)
1
Paul, an apostle of Christ Jesus by the will of God for the promise of life in Christ Jesus,
2
to Timothy, my dear child: grace, mercy, and peace from God the Father and Christ Jesus our Lord.
3
I am grateful to God, whom I worship with a clear conscience as my ancestors did, as I remember you constantly in my prayers, night and day.
4
I yearn to see you again, recalling your tears, so that I may be filled with joy,
5
as I recall your sincere faith that first lived in your grandmother Lois and in your mother Eunice and that I am confident lives also in you.
6
For this reason, I remind you to stir into flame the gift of God that you have through the imposition of my hands.
7
For God did not give us a spirit of cowardice but rather of power and love and self-control.
8
So do not be ashamed of your testimony to our Lord, nor of me, a prisoner for his sake; but bear your share of hardship for the gospel with the strength that comes from God.
Psalm 96:1-2a. 2b-3. 7-8a. 10
R: Proclaim God's marvelous deeds to all the nations.
1
Sing to the LORD a new song; sing to the LORD, all you lands.
2
Sing to the LORD; bless his name.
(R)
Announce his salvation, day after day.
3
Tell his glory among the nations; among all peoples, his wondrous deeds.
(R)
7
Give to the LORD, you families of nations, give to the LORD glory and praise;
8
give to the LORD the glory due his name!
(R)
10
Say among the nations: the LORD is king. He has made the world firm, not to be moved; he governs the peoples with equity.
(R)
Division is a killer! No, I am not talking about dreaded mathematics! I am talking about the principles of community living. As soon as there is division in any group, the group is weakened. When a Christian community weakens, it becomes ineffective both as a witness to the truth of the Gospel and also in the work of the Gospel's proclamation. In our Christian communities, we must always seek to talk through our differences and so avoid division, and ultimately, destruction. The devil will always seek to divide us. The Holy Spirit is the principle of unity in our midst.
Mark 3:22-30 (or Luke 10:1-9)
22
The scribes who had come from Jerusalem said, "He is possessed by Beelzebul," and "By the prince of demons he drives out demons."
23
Summoning them, he began to speak to them in parables, "How can Satan drive out Satan?
24
If a kingdom is divided against itself, that kingdom cannot stand.
25
And if a house is divided against itself, that house will not be able to stand.
26
And if Satan has risen up against himself and is divided, he cannot stand; that is the end of him.
27
But no one can enter a strong man's house to plunder his property unless he first ties up the strong man. Then he can plunder his house.
28
Amen, I say to you, all sins and all blasphemies that people utter will be forgiven them.
29
But whoever blasphemes against the holy Spirit will never have forgiveness, but is guilty of an everlasting sin."
30
For they had said, "He has an unclean spirit."
think:
The devil will always seek to divide us. The Holy Spirit is the principle of unity in our midst.
_________________________________________________________

God's special verse/thought for me today________________
_________________________________________________________

T O D A Y ' S BLESSING LIST
Thank You Lord for:
____________________________________
_______________________________________________________
READ THE BIBLE IN ONE YEAR John 19-21
Memorial of Sts. Timothy and Titus, bishops
Last year, the Archdiocesan Office of Exorcism in Manila conducted a "first" seminar on deliverance and exorcism for priests and religious. The resource person, a priest from the Diocese of Rome, shared his experiences that highlight the relevance of spiritual warfare in our age. While demonstrating that the power of the devil and his minions is not simply superstition but reality, the Italian cleric however strongly said that we should never be paralyzed by fear of the devil. The devil and his cohorts are fallen angels whose powers and abilities could never be greater than God's.
The devil loves to harass men and women because they envy our unique dignity as the image and likeness of God. They harass us through temptations. They try to let our faith waiver by their infestation of places that can render us fearful. They try to shake our trust in God even more by way of obsession through which they can make us suffer physical and emotional illnesses. And they also try to overcome us with their threat of possession.
We can gain strength from the truth that God is the One and Only Creator whose power is truly Absolute over all. We must also draw our strength in this truth: no one can enter the house, as the Gospel proclaims, unless he ties up the master of the house first. The devil and his minions cannot do anything to us if we resist with all our God-given will. The Italian exorcist also said that sinning is worse than possession because to commit sin is actually opening the door of one's life for the devil to come with the person's will and gusto.
Fr. Domie Guzman, SSP
How strong is your ability to control yourself? How good are you at saying "no" to certain things — even good things — that come to you in life? Which of these things have you found most helpful in sustaining your will power to do good: Prayer? Fasting? Being with others in community? Which of these have a strong influence in your thoughts and actions? Family expectations? Pressure from friends? Demands of school or work? Dialogue with Jesus about your realization.
Lord Jesus, help me to anchor my will to Your Will so that I may not let the evil one enter my life.
St. Timothy and Titus, Bishops, pray for us.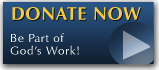 The FEAST is one of the happiest places on earth.

Click Here to find a Feast near you!
KERYGMA TV! is BACK
KERYGMA TV is on a new time slot and new channel Sundays 8 a.m. at IBC 13
Need Counseling? No Landline?
Now, you can use your mobile phone to call a friend for counseling at 09228407031. Or you may call our landlines 7266728, 7264709, 7259999 Mon-Fri 24-hrs, Sat 6am-5pm, Sun 6am-10am
BO BLOGS!
Go to Bo's Official Site and read his almost daily blog! Its not news, but thoughts and musings of Bo Sanchez. Get to know Bo in a more personal way --and find out what it means to live the life of a preacher. You get to enrich your faith as well.
DONATION
Remember to always donate your "first fruits"-not the last. Click on the "Donation" Box under the members menu - and you'll even see links to the nearest branches of the Banks where you can deposit.